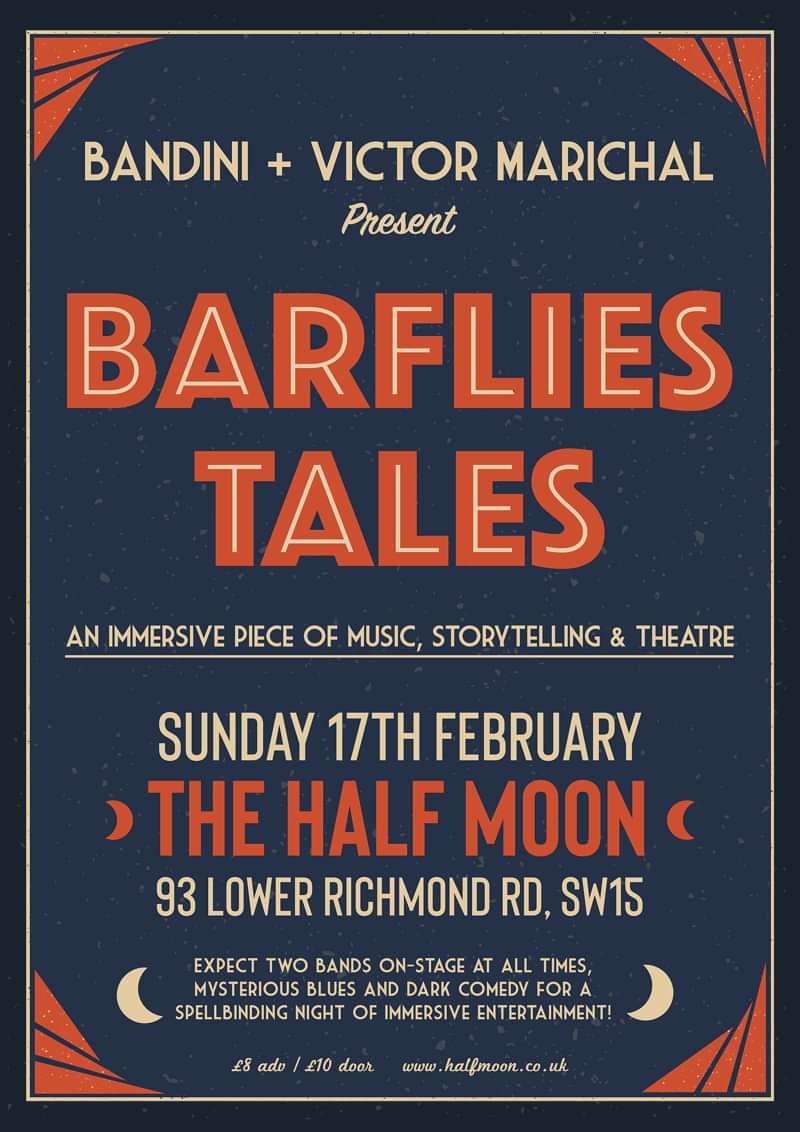 Half Moon presents:
The Barflies Tales - Presented by Bandini + Victor Marichal
Bandini + Victor Marichal
£8 Early Bird / £10 Adv / £12 Door
Entry Requirements: All ages welcome
BARFLIES TALES
An immersive piece of music, storytelling and theatre brought to you by Bandini & Victor Marichal.
On Sunday 17th February, for one afternoon only, the Half Moon will magically shift into a place at the frontier between dream and reality, a surreal refuge for the dazed and confused: the Limbo Bar, set to the Barflies Tales.
Hosted by songwriters and performers Bandini & Victor Marichal, 'Barflies Tales' is a unique piece of musical storytelling that will take you on a journey at the crossroads between live-music and theatre.
When Victor, a young Frenchman desperately looking for his fiancee, pushes open the doors of the Limbo Bar, he is suddenly confronted to a strange cast of characters. An elegant widow seemingly out of another century, a homeless man rambling with a thousand stories, and Bandini, the mysterious Italian bartender who seems to be pulling the strings around here. Victor is quickly forced to question his own sense of reality; what is this place? How did he end up here? Why did the Bartender know his name? And who is hiding behind the red door of the smoking room?
Expect two bands on-stage at all times, mysterious blues and dark comedy for a spellbinding afternoon of immersive entertainment!
Line Up
Bandini is an exciting new contemporary artist, who, through his re-imagining of fusion music, has successfully incorporated aspects of jazz, blues, rock and gypsy into a unique sound. His enigmatic and theatrical stage performances accompanied by The Midnight Orchestra, a set of 9 talented musicians, have been described as an event, rather than simply a gig.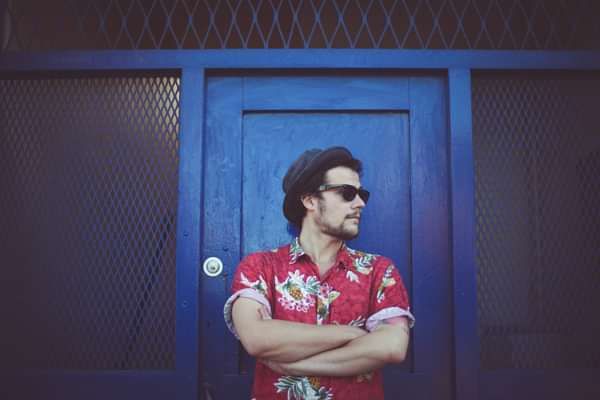 A self-taught guitar player with roots in flamenco and African blues music, Victor trained as a jazz singer in Paris before establishing himself as a musician and storyteller in London. He is accompanied on stage by Yaron Stavi on double bass (David Gilmour, Richard Galliano) and Adam Hayes on drums (Beatie Wolfe, Unexpected Guests). His music has been described as "A midnight coffee-house collision between blues, jazz and storytelling".