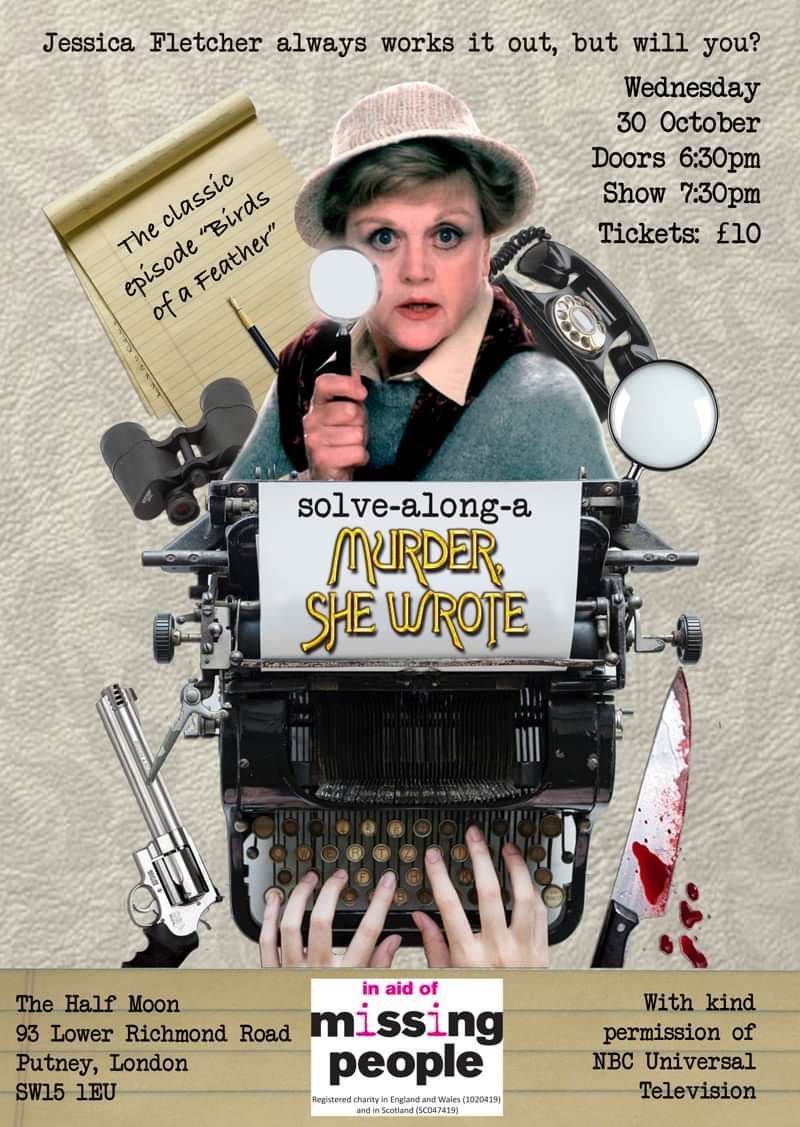 Half Moon presents:
Solve Along Murder She Wrote - Missing People Charity Event
£10
Entry Requirements: 18+ after 7pm
SOLVE-ALONG-A-MURDER-SHE-WROTE is a hosted screening of an episode of Murder, She Wrote, featuring games and audience participation.
Features include:
A singalong to the theme tune with new lyrics! Cabot Cove bingo! A Whodunnit poll, taken every 'commercial break' JB Fletcher Epiphany Race! Spot prizes for quiz questions, on everything from 80s fashion to MSW trivia! Clips and biogs of the campy guest stars!
Tim Benzie is a superfan of Murder, She Wrote, having watched the original series live when it was first broadcast, and now relishing the repeats on ITV3.
The co-producer of cabaret club night PopHorror, Tim is also the co-writer of the Royal Vauxhall Tavern 2017 panto 'Goosed', and an award-winning playwright and writer. In addition to PopHorror nights "I Still Know What You Did Donna Summer" and "The Cher Witch Project", Tim has co-produced and starred in PopHorror immersive events "Horror Prom" and "Camp Friday 13th".