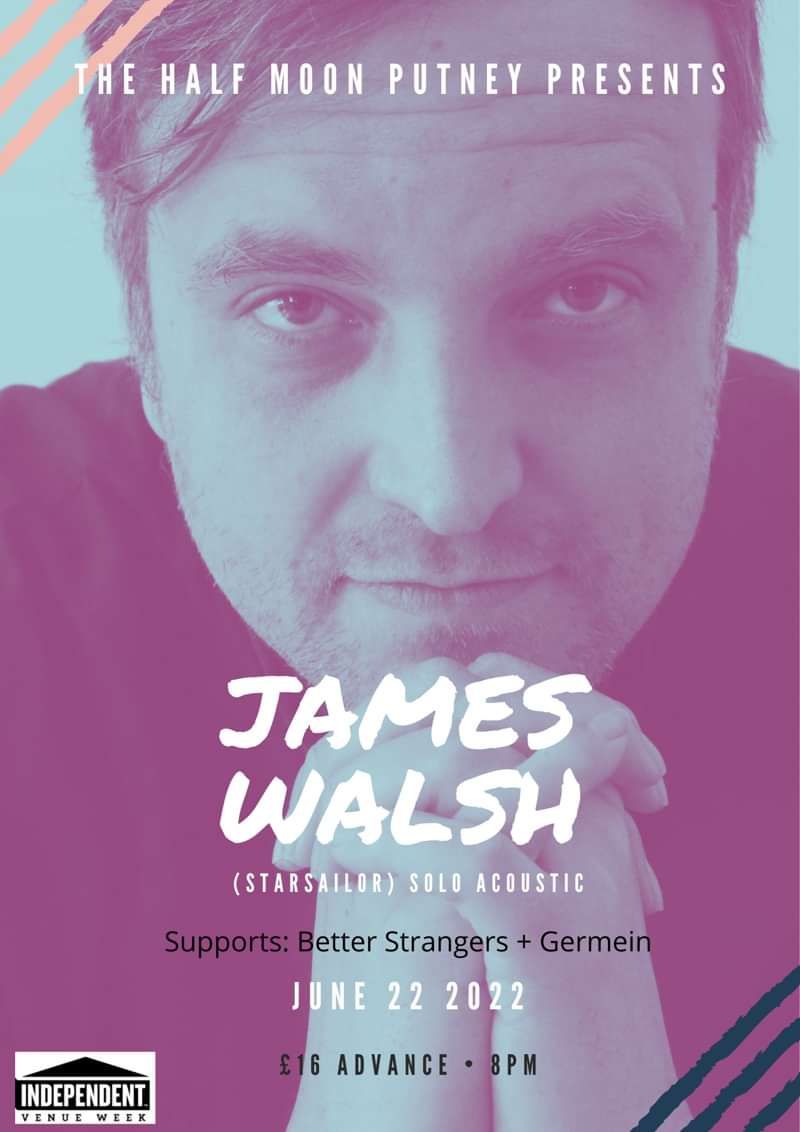 Half Moon presents:
James Walsh (Starsailor)
James Walsh + Better Strangers + Germein
£16 Adv / £20 Door
Entry Requirements: 18+ after 7pm
James Walsh, lead singer of Starsailor, will be performing a solo acoustic set. Expect to hear Starsailor classics, solo songs and the odd cover.
Support from Better Strangers and Germein
Line Up
Front man of multi-million selling band Starsailor, James Walsh has proven his own worth as a singer-songwriter in his own right. He's written songs with Eliza Doolittle, Melanie C, Suzanne Vega, and Professor Green – to name a few; as well as writing movie soundtracks.
Starsailor's initial run of success saw both their 'Love is Here' debut album and the 2003 follow-up 'Silence is Easy' hit #2 on the UK charts as they raced to a total of 3 million sales. The band also enjoyed more than their fair share of prestigious gigs, supporting the likes of The Rolling Stones, The Police, The Killers, and U2.
This return was swiftly followed by the release of their biggest hits through 'Good Souls: The Greatest Hits' which included two brand new tracks 'Give Up the Ghost' and 'Hold On' (released in September 2015 on Parlophone).
James along with his band, Starsailor, released their 5th studio album 'All This Life' in September 2017 (Cooking Vinyl), which charted at #23 in the UK album charts.
James released in his debut solo album 'Turning Point' back in 2014.
Turning Point was very much a coming of age album, full of wonderful examples of James's ability to weave inspiring melodies round simple chords, creating timeless and classic songs.
James recorded his latest album 'Tiger On The Bridge' in front of an audience of fans at RAK Studios in London, there was even a successful marriage proposal during the recording which James orchestrated on behalf of the groom-to-be. The album will be released on Friday 31st May and James will be heading out on the road to showcase the album and some Starsailor favourites in May and June this year.
James said; 'I've been lucky enough to have had some amazing moments creating music over the years that I'm immensely proud of. But there was something particularly special about this experience. Writing these songs has helped me through a turbulent time in my life & recording it in front of the fans & people I work with who've been so supportive over the years felt like the perfect way to do it'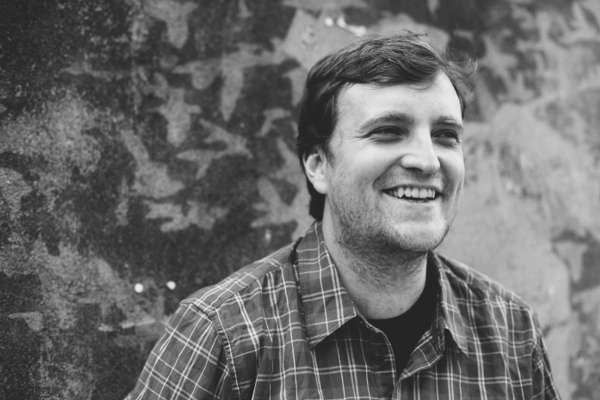 Growing up jamming together on their family farm in South Australia, sisters Georgia (guitar, keys), Ella (bass, electric cello), and Clara Germein (drums) have since been turning heads with their unique brand of indie pop songs and signature harmonies. Whether it's opening for Phil Collins, touring UK stadiums with Little Mix & Jess Glynne, or playing to a sold-out hometown crowd in Adelaide; Germein's energetic and charismatic live show has been described as nothing short of mesmerising. Taking the lead from strong female artists like HAIM, Chvrches, and Tegan & Sara; Germein possess the kind of close musical partnership that can only be shared by siblings. Inspired by the vocal harmonies of iconic bands such as Queen and Fleetwood Mac, both whom they have been honoured to appear on the line-up with at the Isle of Wight Festival. They were also shortlisted in the Top 6 Unsigned UK Acts in a Battle of the Bands competition to open for Ed Sheeran. The trio are making a statement with their bold new single 'Good For A Girl' which they wrote, recorded, and produced themselves in their home studio. The song's powerful lyrics are blended with the raw combination of edgy guitar hooks, quirky piano lines, and rhythmic vocal percussion – topped off with haunting sibling harmonies. 'Good For A Girl' is currently a finalist in the International Songwriting Competition for Best Lyrics & Best Unsigned Act, out of a staggering 21,000 entries.
"The energy put into this song has paid off - with style, plenty of sass, edgy guitars, & a soaring chorus shows off a range of influences. Their tight harmonies show off how perfectly their voices work together & prove that they have musical finesse to be reckoned with" Line of Best Fit (UK)