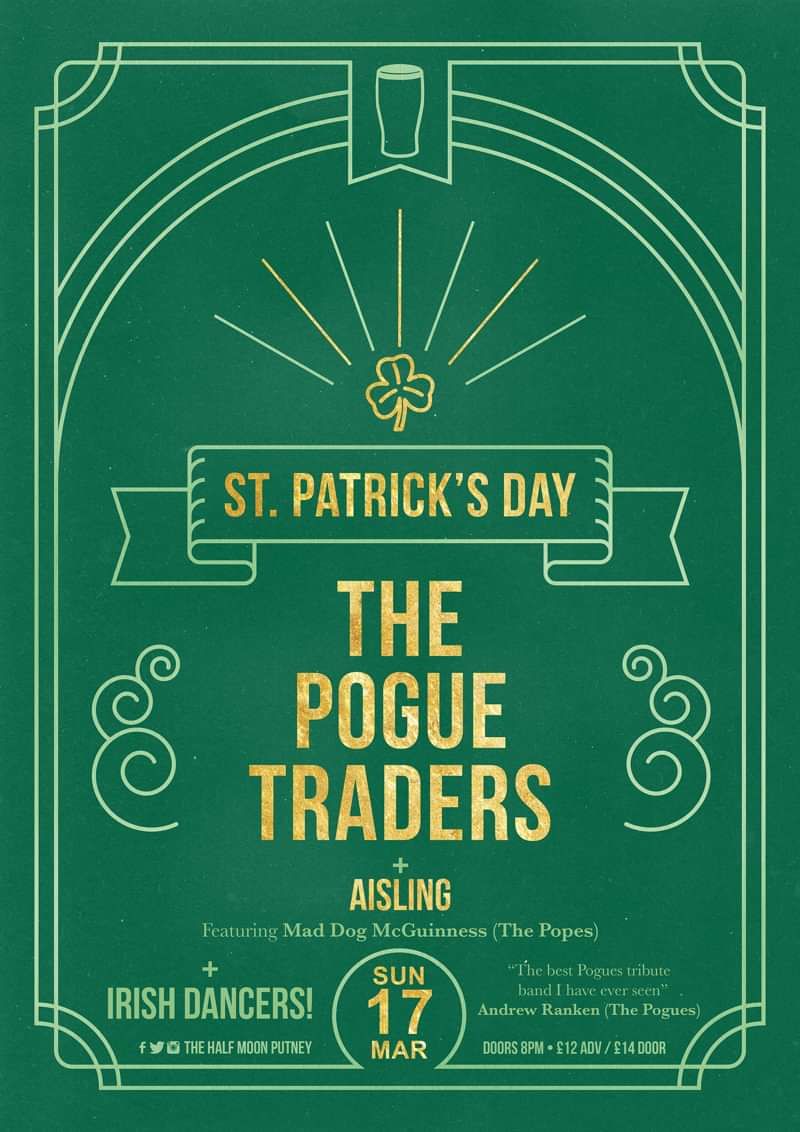 Half Moon presents:
St Patrick's Day with The Pogue Traders
The Pogue Traders + Aisling Ft Paul 'Mad Dog' McGuinness + Irish Dancers
£12 Adv / £14 Door
Entry Requirements: 18+ after 7pm
Who better than The Pogue Traders, the finest Pogues tribute band in the land, to see in St Patrick's Day 2019.
Formed back in 2007, The Pogue Traders have become established as the UK's leading Pogues tribute band. With a comprehensive set of Pogues numbers that are very faithful to the studio arrangements, The Pogue Traders play to sell-out major-venue audiences in London, Glasgow, Birmingham, and Nottingham, and to crowded pubs all over the country, leaving behind thousands of satisfied gig-goers.
"The Best Pogues tribute band I've ever seen" – Andrew Ranken
They are joined by Aisling, featuring Paul 'Mad Dog' McGuiness (The Popes) and a troupe of Irish Dancers to get the party started 🍀
Line Up
It's not The Pogue Traders who describe themselves as the UK's best Pogues tribute band - that's what The Pogues' own drummer Andrew Ranken said about us; and we are delighted to be backed by The Pogues who recently posted: 'London, Go see these blokes!'
'I'll come straight to the point: The Pogue Traders are absolutely fantastic. Seriously, if you ever see these guys and leave without an ear-to-ear grin spread across your chops and a song in your heart, stop and check your pulse - you may very well be dead.'
Neil Skinner, Watford Observer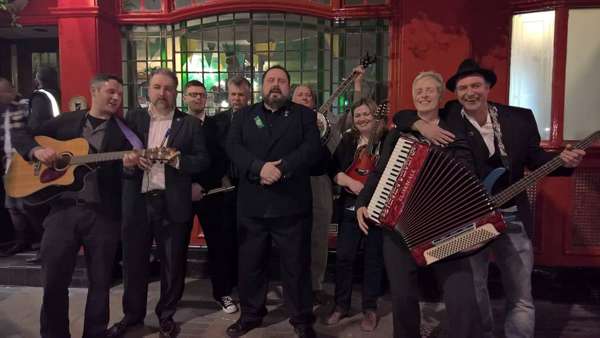 Paul 'Mad Dog' McGuinness performing with his new band 'Aisling' Mad Dog McGuinness is best known as the lead singer of The Popes who were originally Shane MacGowan's backing band and went on to become a huge Celtic punk Band themselves alongside with The Pogues