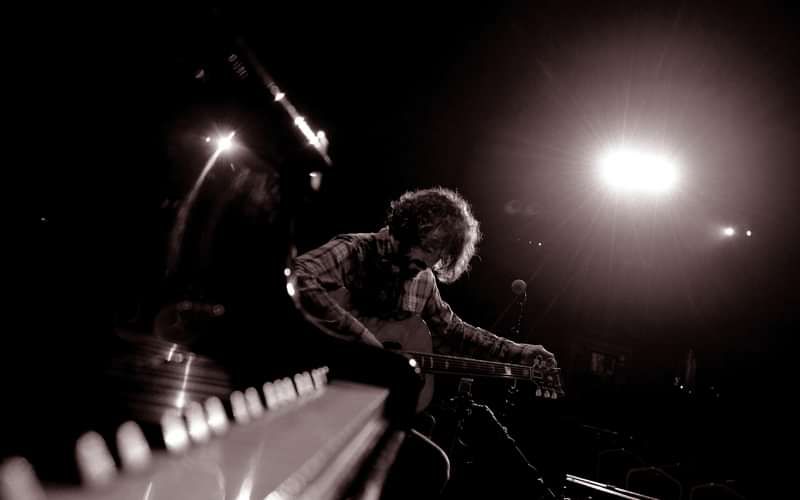 Half Moon presents:
Chris Helme (Seahorses)
Chris Helme
£16.50 Adv / £19 Door
Entry Requirements: 18+ after 7pm
General Admission (e-ticket)
Chris Helme, frontman of John Squire's post-Stone Roses band The Seahorses and acclaimed solo artist, bringing a collection of brand-new material to audiences for the first time in a decade, as he tours his much-anticipated forthcoming album, World of my Own.
World of my Own follows his critically acclaimed 2012 record The Rookery. "Echoing the fragility of Gram Parsons, while flirting with the rustic side of Neil Young" (Uncut), his "dreamy but driven indie folk" (Q Magazine), and blistering voice continue to stop audiences in their tracks.
The record has been a long time coming for both Chris and his legion of fans. Lost recordings and stolen guitars, even before Covid shut down the music industry in 2020, are just some of the obstacles that made appearances along the road to its release. But with its lyricism, stirring guitars and rich production, the record has been worth the wait.
You can expect Chris' blend of honesty and anecdotes, following a 30-year career in the music industry, alongside his distinctive vocals and a raw, enthralling performance, that his solo shows have become known for.
Chris will play the new album – largely for the first time live – alongside numbers from The Seahorses' seminal album which earned them an outpouring of adoration around the world. With earworm tunes running through your head long after you first hear them, it seems Chris' new songs look set to become just as beloved as the old ones.
Line Up
Chris Helme, who first rose to prominence as the front man of John Squire's post-Stone Roses band 'The Seahorses' released his brand new solo album on the 27th of August 2012. Still rightfully remembered for the anthemic Britpop classics 'Love Is The Law' and 'Blinded By The Sun' - songs that evoked everything the 90's stood for, the excitement, the culture and the bands that provided a voice in a period of political and social imbalance. Present day societal context may well in fact mirror those times but the man himself, now, appears cut from an entirely different cloth.
Helmes has an enviable back catalogue, bolstered further by his acclaimed works with The Yards, but it's his latest offering The Rookery's knack for melody and imaginative, intricate, three-way guitar interplay that brings each track to such lush, blossoming, climaxes. Add to this Helme's keen ear for arranging and those brooding string passages resonate even more deeply.