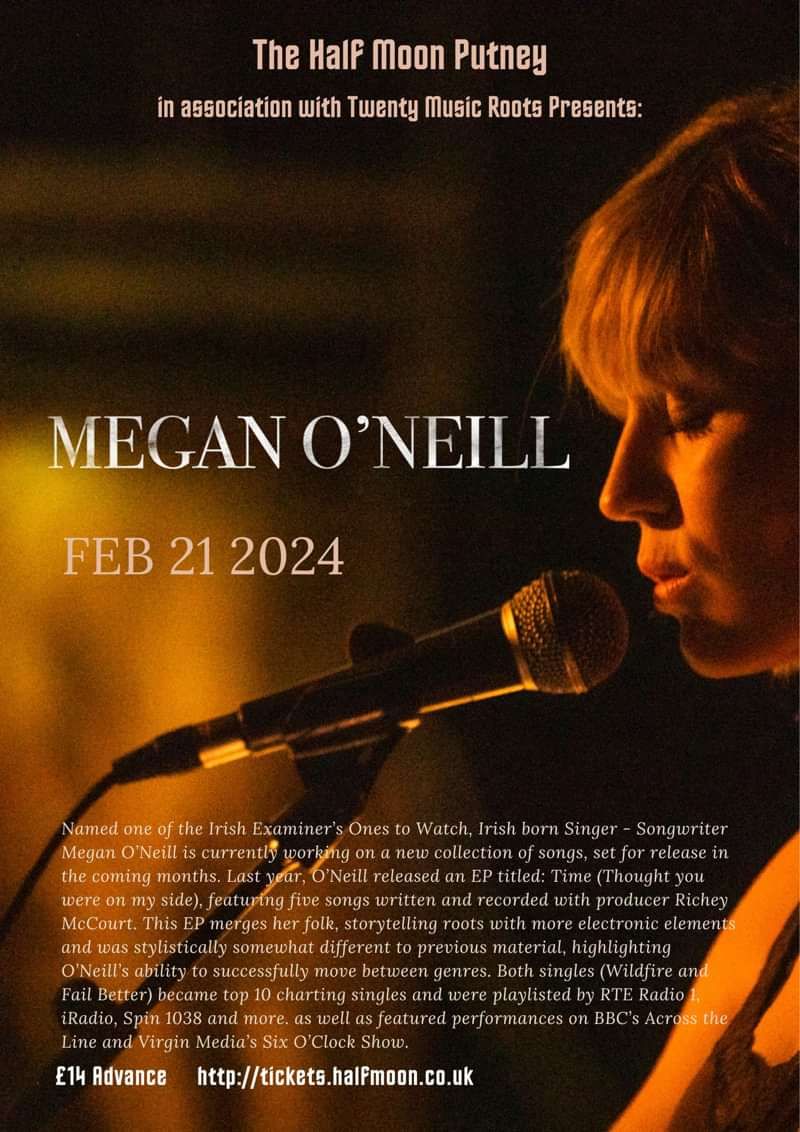 Half Moon presents:
Megan O'Neill
Megan O'Neill + Máiréad
£14 Adv / £16 Door
Entry Requirements: 18+ after 7pm
General Admission (e-ticket)
Named one of the Irish Examiner's Ones to Watch, Irish born Singer - Songwriter Megan O'Neill is currently working on a new collection of songs, set to be recorded this summer in Ireland.
Last year, O'Neill released an EP titled: Time (Thought you were on my side), featuring five songs written and recorded with producer Richey McCourt. This EP merges her folk, storytelling roots with more electronic elements and was stylistically somewhat different to previous material, highlighting O'Neill's ability to successfully move between genres. Both singles (Wildfire and Fail Better) became top 10 charting singles and were playlisted by RTE Radio 1, iRadio, Spin 1038 and more. as well as featured performances on BBC's Across the Line and Virgin Media's Six O'Clock Show.
Late in 2022, Megan toured with Glen Hansard across Ireland as part of his band and took part in the famous Christmas Eve Busk on Grafton Street. She is also a member of indie-electronic project 'Where the Waters Meet' alongside Paul Kenny which launched in November 2022 with a commissioned piece for the Recording Academy (The Grammy Awards): their cover of 'Bette Davis Eyes'.
Support is from the wonderful Máiréad.
Line Up
Originally from Co. Kildare, Ireland, Megan O'Neill is one of the UK's most exciting Americana artists, and has shared stages with Miranda Lambert, Kip Moore, American Young among many others. A long-time musician and songwriter, Megan spent time living in Nashville before moving to London, where she is now based.
Her debut EP 'Coming Home' was released in May 2015, reaching #1 in the Irish country charts and receiving critical acclaim across the UK. In 2016, Decca Records released her single 'Can't Put a Price on That', a collaboration with Ben Earle of The Shires; and in February 2017 she followed this with the independent release of her mini-album with six-piece band 'Megan and the Common Threads'. The project was recorded at Mark Knopfler's British Grove Studios and produced by the legendary Guy Fletcher (Dire Straits, Roxy Music, Mark Knopfler).
Megan has had songs featured on hit TV Show Nashville, appeared multiple times at C2C Festival at London's O2 Arena; performed in LA at JJ Abrams' private A-list Oscar Wilde party; and played many festivals including Nashville Meets London Festival and Harvest Festival in Ireland, alongside acts like Dan + Shay, Courtney Marie Andrews and Catherine McGrath.
In February 2017, Megan was recognised as one of the top Americana songwriters in the UK, performing as part of the the Americana Music Awards (AMA-UK) in London.
Regularly travelling to the US for tour dates, recording and songwriting sessions, Megan has played the prestigious Bluebird Café in Nashville three times to date and continues to collaborate with the top writers and musicians between the UK, Ireland and the US. Live radio appearances and performances have included BBC Radio 2, BBC Radio London with Gaby Roslin, 2fm, Dublin City FM, Today FM with Ian Dempsey, BBC Radio Wales, Marie Crichton's Country Show on BBC, Nevis Radio, Amazing Radio, Chris Country and more.
Her singles include 'Why I Need You' (October 2017) and Ghost of You (January 2018), both from a forthcoming full-length solo album.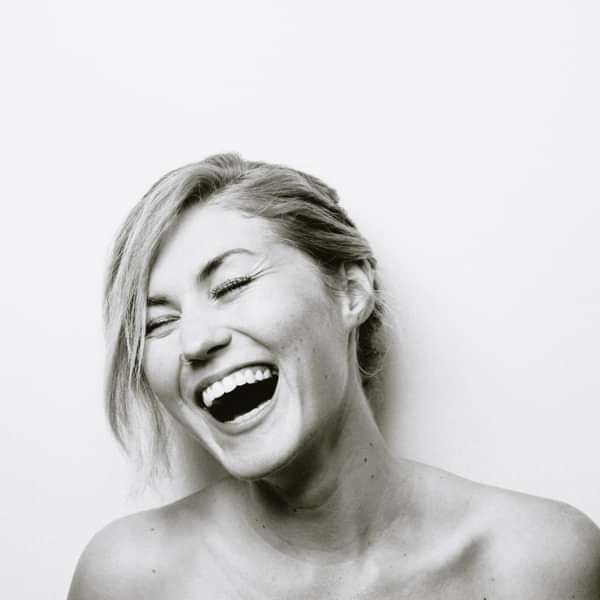 Máiréad has been described as one of the brightest stars on the UK country scene. With an incredible and unique voice, honed from singing up and down the length of Ireland from the age of 7, the now London based singer has captured the hearts of many loyal fans, earning comparisons to US country stars such as Leann Rimes and Faith Hill.
Máiréad's past releases, 'If you loved me once' and 'Crying on the Dancefloor', have gained fantastic radio play in England and Northern Ireland including Country Hits UK, Chris Country, Downtown Country and Downtown Radio NI and have amassed over 75,000 streams across streaming platforms to date.
Máiréad's super modern, country - pop style has attracted the attention of both Spotify and Apple Music Country playlist curators, with her songs appearing on Spotify's 'New Music Nashville' editorial playlist and Apple Music Country's, 'New in Country' playlist alongside some of the big US names. Máiréad was previously chosen by 'The Shire's' as their Spotlight artist for their fantastic Apple Music radio show ' London to Nashville Radio' and her track, 'Crying on the Dancefloor' was featured by the British Country Music Association (BCMA) as their track of the week, with Music Tour News Blog stating that this, 'feels like the start of something truly magical'...
Keep watching and listening for updates soon..