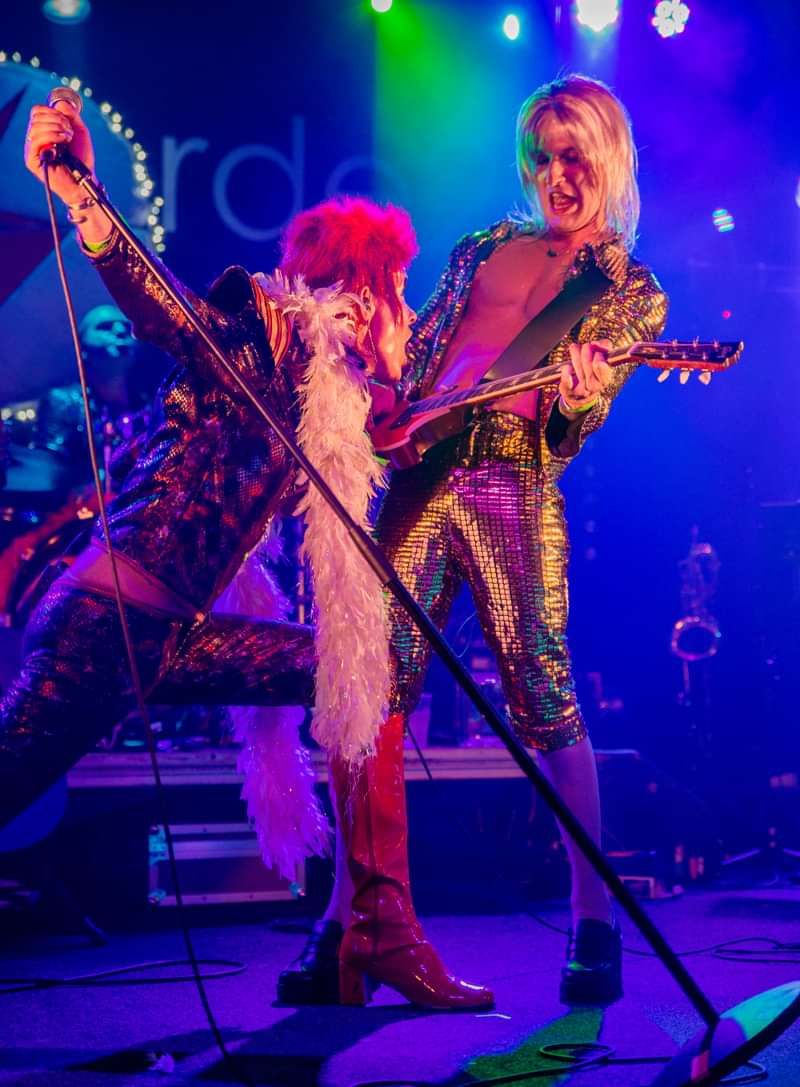 Half Moon presents:
Absolute Bowie - Greatest Hits
Absolute Bowie
£16 Adv / £18 Door (subject to availability)
Entry Requirements: 18+ after 7pm
General Admission (e-ticket)
Now in their 15th year of touring, Absolute Bowie, the UKs 'Best Tribute Band' and 'Best Bowie' act, would like to come and meet you and they might just blow your mind...
With an electrifying performance from our main Starman, and theatrical mid-set costume ch-ch-ch-anges, Absolute Bowie will take you on a musical journey through the greatest hits of David Bowie with their huge stage show.
"A lovingly crafted Bowie show" says NME, and "an unmissable tribute act" hails the Mail on Sunday, the band will leave you wanting more from the most genuine David Bowie tribute out there. Is it any wonder when you are too cool to fool.
Line Up
There will only ever be one David Bowie, he was unique in every way and an inspiration to millions. Absolute Bowie, Europe's Finest David Bowie Tribute continue to celebrate the life and music of the Starman with a spectacular show uniting Bowie fans across the UK.
The five piece has toured all over Europe for the last 8 years, faithfully performing the music of David Bowie with uncanny accuracy. The audience are taken on a journey experiencing the different personas of Bowie, from Ziggy Stardust and Aladdin Sane through to The Thin White Duke and the late 80's.
Absolute Bowie has been voted one of the best tribute bands in the UK with their energetic (and theatrical!) stage show. Prepare to be taken from A to Z (Absolute Beginners to Ziggy!) with Stations to Station in between.
https://www.youtube.com/watch?v=2ClUze8sBf0
Facebook: www.facebook.com/absolutebowie1 Twitter: https://twitter.com/absolutebowie Web: www.absolutebowie.com