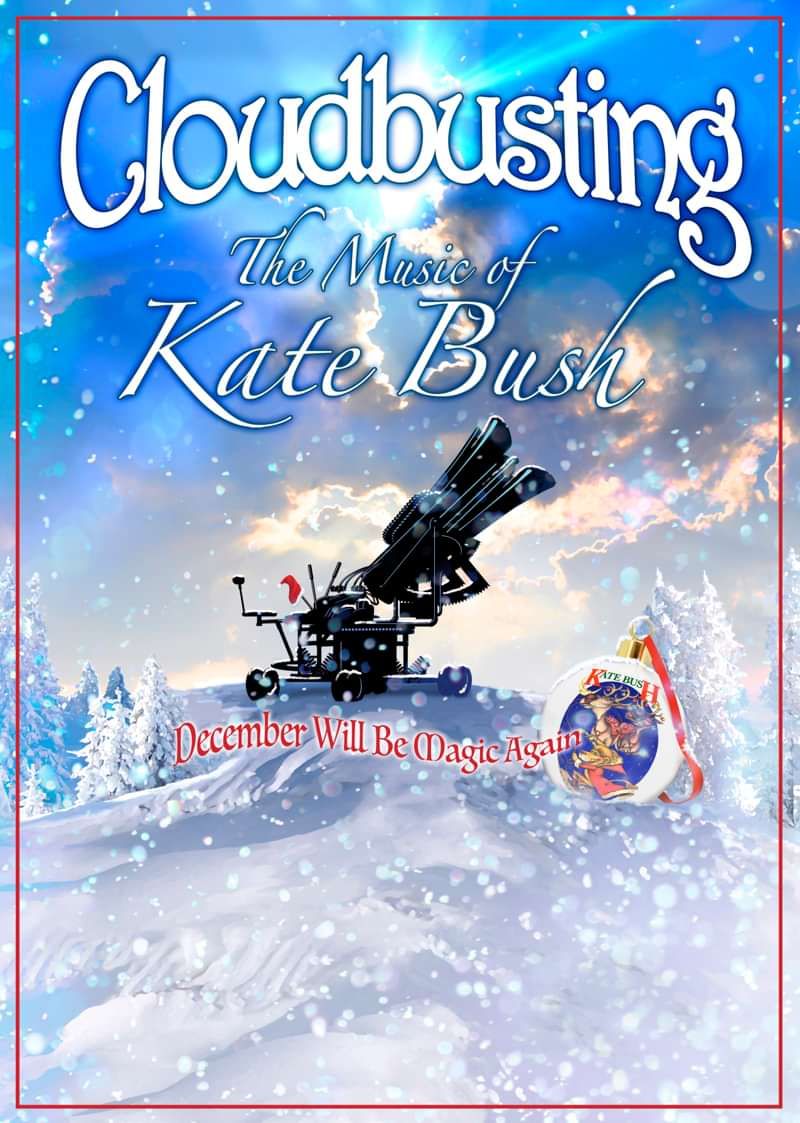 Half Moon presents:
Cloudbusting - The Music Of Kate Bush Christmas Shows
SOLD OUT - Thursday tickets still available
Entry Requirements: 18+ after 7pm
General Admission (e-ticket)
CLOUDBUSTING - THE MUSIC OF KATE BUSH
'Utterly, surreally brilliant' - Mick Wall, Classic Rock Magazine
Cloudbusting are the longest running and most universally celebrated tribute to the music of Kate Bush. With TV appearances and live performances across both the UK and Europe, the band has earned an enviable reputation for being unquestionably the most accurate and authentic live experience for Kate fans.
Significantly, they are the only band in the world to have performed Kate's music with her original bass player and long standing sound engineer Del Palmer, as well as drummer and percussionist Preston Heyman who appeared on the Tour Of Life, Never For Ever & The Dreaming. The band has also performed with Stewart Avon-Arnold - Kate's co-choreographer and dance partner who appeared with her in so many of those iconic videos and performances throughout her career. That's quite an endorsement for Cloudbusting but it also stands as a reflection of the talent, tenacity and passion that the 5-piece band has for Kate's stunning music.
'I could have been listening to Kate herself!' - Preston Heyman
Cloudbusting can't wait to whip up a storm of love for Kate's music with their very special Christmas celebration, featuring all the hits you'd expect – as well as many songs you wouldn't! Wuthering Heights, Running Up That Hill, Hounds of Love, This Woman's Work... and of course the seasonal delights of December Will Be Magic Again and Home For Christmas - they're coming to sparkle the dark up!
With tickets to shows selling out fast, be sure to look out for tour dates near you - Cloudbusting would love to exchange the experience!
'Blown away - your spin on Kate Bush is amazing' RTÉ Radio