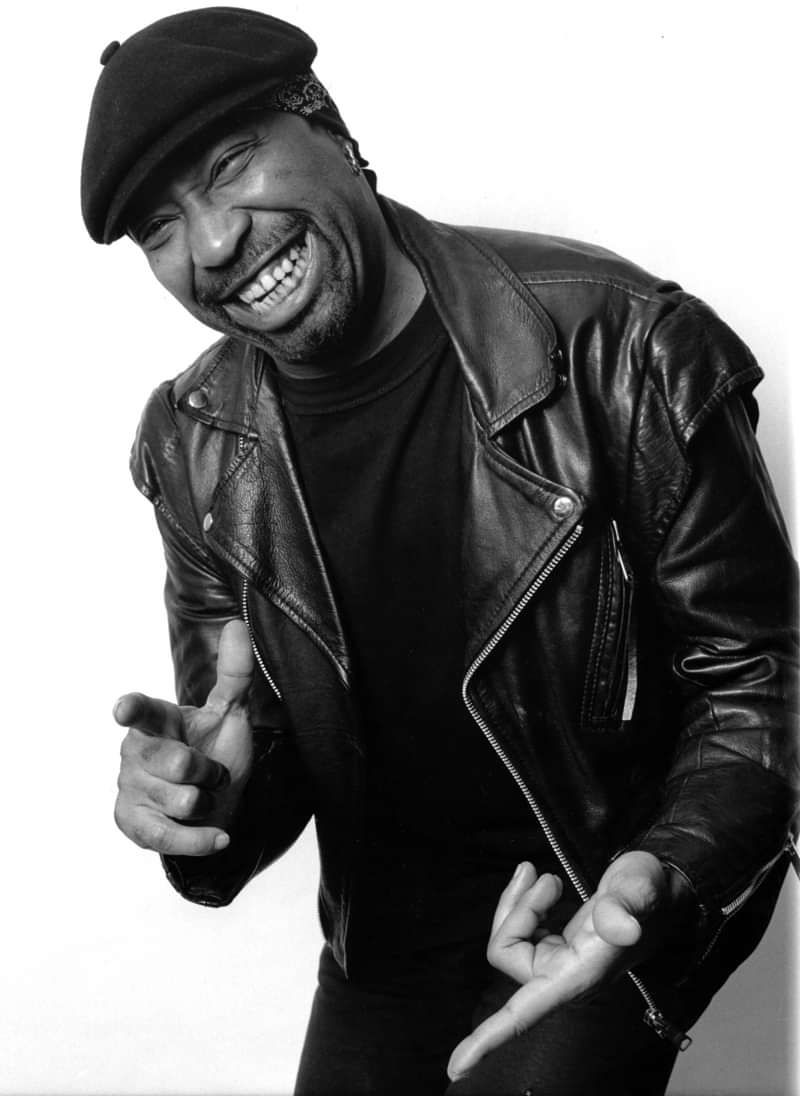 Half Moon presents:
Geno Washington and The Ram Jam Bands 80th Birthday Bash!!
Geno Washington and The Ram Jam Band
£17 Adv / £20 Door
Entry Requirements: 18+ after 7pm
General Admission (e-ticket)
Geno originates from Evansville in Indiana, USA and first came to England in the 1960's as part of the US Air Force. His love of Blues and Soul music soon found him jamming with local bands in and around Ipswich and eventually led him to London where he caused a sensation singing with top R&B acts Georgie Fame and the Blue Flames and Zoot Money's Big Roll Band at the legendary Flamingo Club in Soho. The rest, as they say, is history.
Geno teamed up with some of London's hottest musicians and Geno Washington and the Ram Jam Band very quickly became established as the most exciting live band in Britain, regularly topping the bill over World famous artistes, as nobody in their right mind wanted to go on stage after a Geno show!
Throughout the years Geno and his band have continued to tour extensively all over the World and have released several highly acclaimed albums and singles. His latest live double album simply entitled "It's Geno Time", recorded at the legendary Half Moon in Putney, is widely regarded as his best work to date: you only have to listen to the audience reaction to know that Geno has lost none of his magic as he and the band deliver a blistering set of Soul classics to a wild crowd who wouldn't let them off stage!
Line Up
US soul acts rarely visited the UK and, having come over as a part of the USAir force and stayed, Geno was our soul man. His level of touring and the high energy of his gigs was, and still is (as immortalized by Dexy's Midnight Runners in the 80's hit Geno) the stuff of legends. During his sets, the beat was continuous and the hits were incessant. It was really Geno who pioneered this Go, Go style of performing and the audiences simply could not get enough. With the likes of Jimi Hendrix, Cream, and Pink Floyd in support Geno could never relax.
Eventually, having made Pye records and numerous managers millions of pounds, Geno decided a break might be a good idea. Rock and Roll had taken its toll and being on the road with every sixties act you care to think of, had finally drained the mighty Washington batteries.
Geno did do some recordings in the States in the seventies, some never released stuff with the Beach Boys for example, but he largely retreated from the world of show biz and studied hypnosis and meditation.
These spiritual meanderings were abruptly halted when, in 1980 Blighty beckoned once more. A call came from old friends in the UK that a tribute called Geno (mentioned above) had gone to number one in the charts. In interviews, the singer, Kevin Roland, was speaking of this legendary soul man, whose name they used to chant up and down the land and public interest in Geno was growing for a new generation. Soon, Anglophile Geno, was back in the UK and back on the road.
The arrival of the nineties saw Geno go back to his roots (he was a Blues singer originally in his home, town of Evansville, Indiana) doing a show he called Cut Loose and Singing the Blues. This was a great success and spawned the band The Purple Aces. He then took this band to Edinburgh for the Fringe Festival, had a great reaction and a three week sell-out run. This in turn resulted in a collaboration with Ray Fenwick (The Spencer Davies Band) and an album called Change Your Thoughts You Change Your Life.