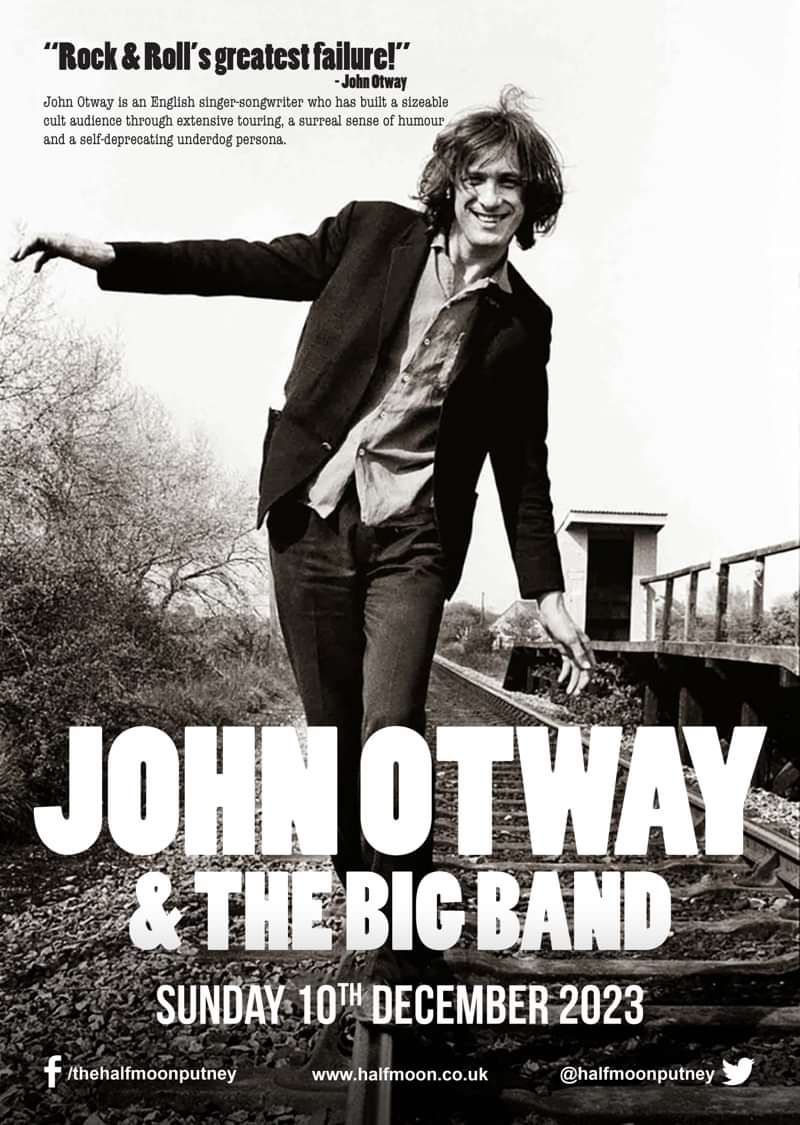 Half Moon presents:
The John Otway Band
The John Otway Band
£18 Advance / £20 Door
Entry Requirements: 18+ after 7pm
General Admission (e-ticket)
Join us for a Christmas celebration with John Otway!
From the age of 9, John Otway knew he wanted to be a pop star. But even at that young age, having listened to his sister's Beatles and Stones records, he knew he would never be able to do what they do. However, when his sister got the latest Bob Dylan album, he knew there was a place for him and he set about learning how to play guitar.
"He's a cabaret act masquerading as a rock act. He is gleeful, anecdotal, funny and life-enhancing" (Canterbury Fayre Review)
Line Up
John first achieved notoriety with his eye-watering performance on Old Grey Whistle Test and subsequent hit single 'Really Free' in 1977. A heady mix of blind ambition and rank incompetence was to keep this microstar shining for almost two decades despite Otway's ability to turn any situation to his own disadvantage.
His autobiography 'Rock and Roll's Greatest Failure' out sold, by a factor of ten, all the records he had released since his hit, and now Otway is struggling to live up to this billing - selling out London Astoria for his 2000th gig in 1993, filling the Royal Albert Hall in 1998, and charting at number 9 with his 2002 single 'Bunsen Burner'. For John 'Two Hits' Otway, 'the future's bright; the future's Otway!