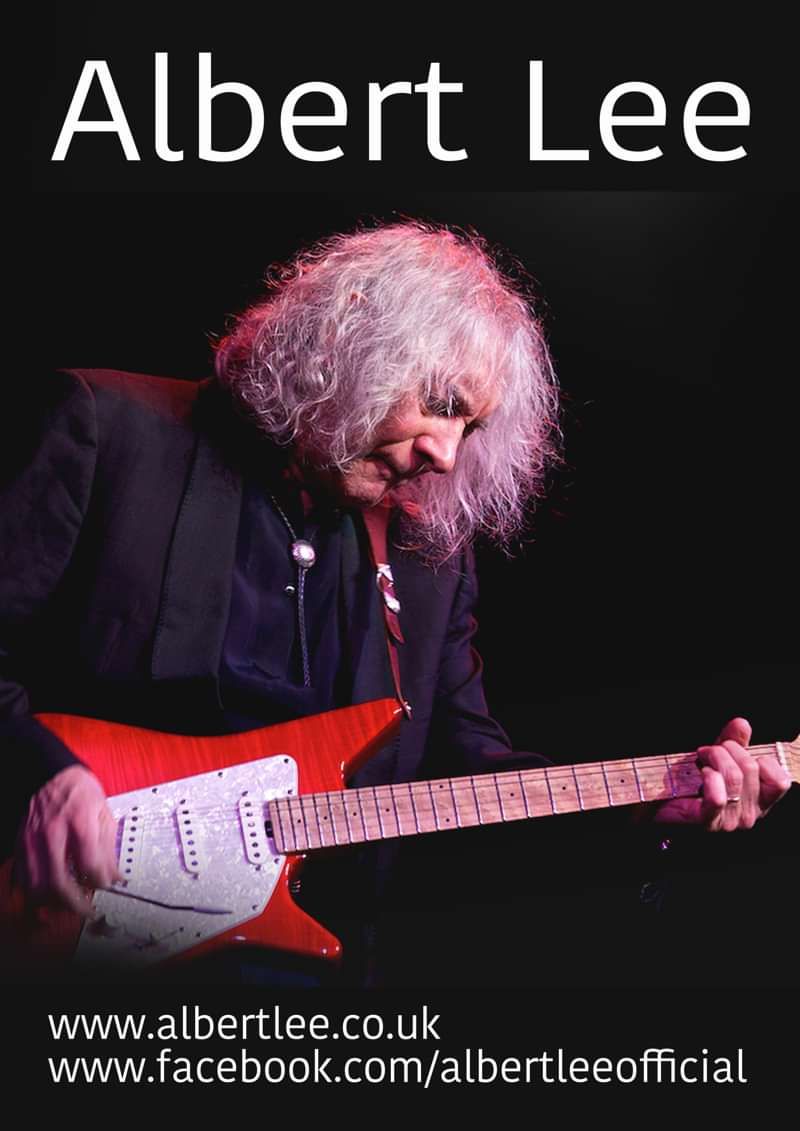 Half Moon presents:
Albert Lee
Albert Lee
£27 Advance
Entry Requirements: 18+ after 7pm
Albert Lee is one of the most respected and renowned guitarists in music history, having worked with The Everly Brothers, Eric Clapton, Emmylou Harris and The Crickets over his long and illustrious career. The British-born country-rock artist started his career during the emerging rock 'n' roll scene of sixties London, when he swapped bands with the likes of Jimmy Page and Chris Farlowe.
"The ultimate virtuoso. His skill is extraordinary, his ear is extraordinary and he's gifted on just about every level." - Eric Clapton
After moving to the U.S. and assimilating himself into the country music scene, Albert quickly garnered a reputation as one of the fastest guitar players in the business. He recorded a number of solo albums, and won a Grammy in 2002 for his contribution on 'Foggy Mountain Breakdown'. He continues to tour today, and plays his signature Ernie Ball Music Man Guitar.
"A brilliant guitar player. His sound is unmistakable - often emulated, never equalled." - Emmylou Harris
Seated show
Line Up
ALBERT LEE
Undoubtedly one of the finest guitarists the world has ever seen, Double Grammy Award Winner Albert Lee is also an accomplished piano player and has a fine singing voice. He has a soulful voice but can equally 'tear it up' rock 'n roll style.
Co-writer of Country Boy and writer of many other great songs, always in great demand by other artistes, he has played on countless sessions worldwide. He has appeared and recorded with many of the finest artistes in the music industry, including Glen Campbell, Dave Edmunds, Dolly Parton, Bobby Bare, Joan Armatrading, Ricky Scaggs, Joe Cocker, Willie Nelson, Linda Ronstadt, Rodney Crowell, Vince Gill, Travis Tritt, The Blue Caps, Robert Wells and Earl Scruggs.
Albert was a member of The Everly Brothers Band, Emmylou Harris's Hotband and Bill Wymans' Rhythm Kings and toured extensively with them. He also toured with his own band, Hogan's Heroes for many years.
In November 2002 Albert was amongst other world class names appearing at the Royal Albert Hall in the 'Concert for George', a tribute to George Harrison. In 2007, 2010 and 2013 Albert appeared at Eric Clapton's Crossroads Festival in Chicago.
He appeared at a tribute concert honouring The Everly Brothers at The rock and roll hall of fame in Cleveland, Ohio in 2014 duetting with Emmylou Harrison, Peter Asher and Alison Morer. This was an amazing event with a whole host of stars..Vince Gill, Graham Nash, Alison Krauss, Rodney Crowell to name but a few. Don Everly joined the ensemble on stage for the encore and sang on the last verse of Bye Bye Love.
In December 2017 Albert joined Emmylou Harris, Glen D Harding, Ricky Skaggs, The Whites and Jerry Douglas for a benefit concert at the Musicians Hall of Fame in Nashville. An excellent evening enjoyed by all who attended.
In 2017 Albert was awarded a trailblazer award by the Americana Society of the UK.
In February 2018 Albert and his Band appeared on 'for one night only' special Grey Whistle Test.