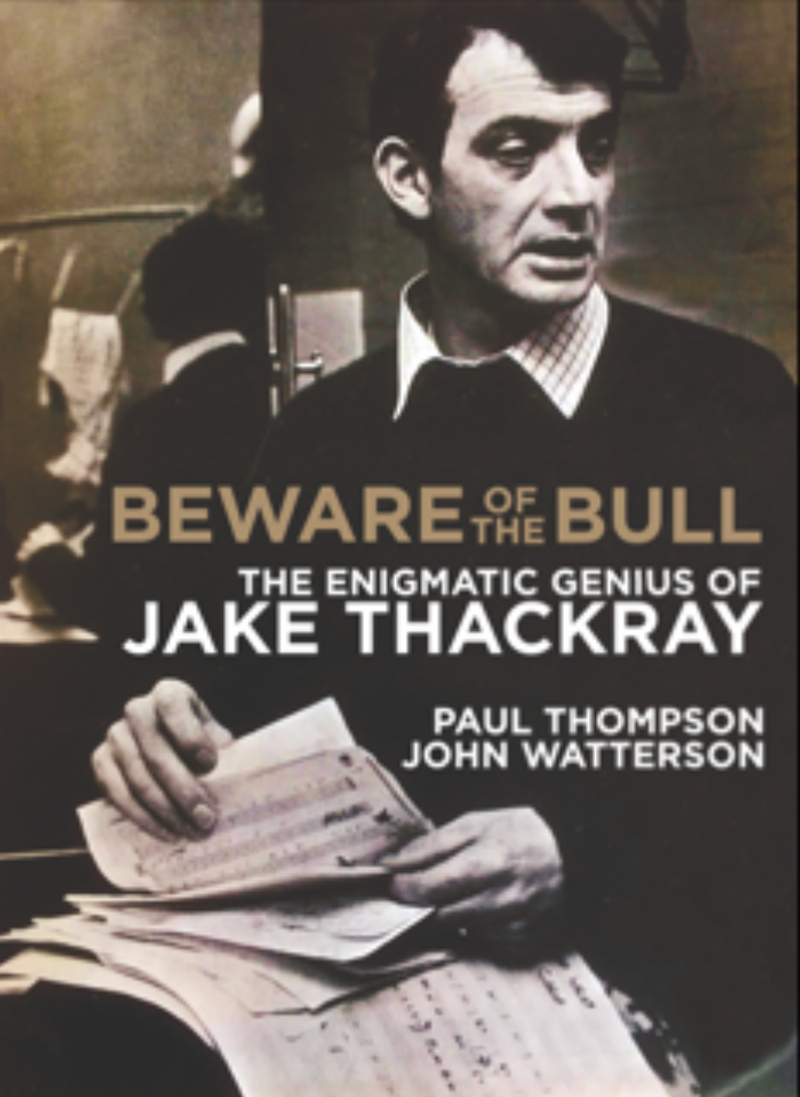 Half Moon presents:
Beware of the Bull – The Enigmatic Genius of Jake Thackray: Concert & Book Launch
Jake Thackray by John Watterson & Paul Thompson
£10 Adv / £12 Door
Entry Requirements: 18+ after 7pm
General Admission (e-ticket)
Fresh from publishing their much-anticipated biography of the late, great Jake Thackray, John Watterson ('Fake Thackray') and Paul Thompson combine their talents as performers and authors to present an evening like no other, featuring Jake's brilliant, hilarious songs and stories from his remarkable life. Admired by Neil Gaiman, Jarvis Cocker, Jon Richardson and Arctic Monkeys, among many others, Jake is increasingly recognised as one of the greatest and most original British songwriters of the twentieth century; a unique talent, whose songs are full of wit, poetry, irreverence and humanity. His story is as extraordinary as his songs. It takes in his childhood in the terraces of Leeds; years spent in France and war-torn Algeria; a career as an inspirational, idiosyncratic, highly creative teacher; his meteoric development as a songwriter and performer, and recording sessions at Abbey Road, rubbing shoulders with The Beatles and influencing their music. Television brought him great fame and fortune...and he turned his back on it all.  It is the story of a complex, immensely private man who remained a mystery even to his friends. Drawing on their research, undertaken with the full support of the Thackray family, John and Paul will share with the audience entertaining insights into Jake's life and personality, and his unique writing. Alongside classic material they will perform some of the long lost songs they have unearthed, which are published for the first time in their book, Beware of the Bull – The Enigmatic Genius of Jake Thackray, which can be bought at a discounted price on the night.
Line Up
Mike Harding 'Brilliant! We can't have Jake back but this is the next best thing.'
Neil Gaiman 'It's wonderful to hear songs by the inimitable Jake Thackray we simply hadn't known about, and to hear them so close to how he might have performed them...'
Ralph McTell 'John Watterson's obvious joy in performing Jake's wonderful songs has inspired him to record these Thackray gems, many of which are receiving their first ever release. My dear friend Jake was a modest and shy man, but I think he would be quietly grinning in approval. John's collaborator, Paul Thompson, has immersed himself so deeply in Jake's musicality that the new tunes he has written for some of the songs sound as if they were composed by the man himself. Jake lives again through this album, which is a wonderful contribution to the canon of a unique and sadly missed artist.'
Victor Lewis-Smith (Producer, 'Jake on the Box' BBC 4) 'Wonderful stuff, bringing some of Jake's long-forgotten gems back to life. Brilliantly performed songs, with uncannily precise enunciation, and accurately capturing the unique Thackray guitar style. If Jake was right, and there really is an afterlife, he'll undoubtedly be looking down and giving his gruff approval.'
Don Black 'Terrific interpretations.'
John Watterson is delighted to announce his show for 2021/22 – 'An Audience without Jake Thackray', celebrating the life, songs and wonderful wordsmithery of the great Yorkshire chansonnier.
The show will include many Jake classics (Sister Josephine, On Again On Again, The Bantam Cock and others), anecdotes from John's research into Jake's life for the forthcoming biography as well as some of the 'lost' Thackray songs John has rediscovered and recorded on his CD, The Lost Will and Testament of Jake Thackray. Most of the album's fifteen songs have never been released in any format before. Many have lain, forgotten, in the BBC archives for decades; some have not been heard for half a century.
Leeds-born Jake Thackray (1938-2002) is increasingly recognised as being one of the greatest English songwriters of the twentieth century, a unique talent, whose songs are full of poetry, wit, irreverence and humanity. He became known to millions through his regular appearances in the 1960s and 1970s on programmes such as Braden's Week and That's Life. During his career he appeared over 1000 times on television and radio, performed for the royal family and toured the world. His distinctive appearance, deadpan delivery, talent for storytelling, clever wordplay, artful use of vulgarity and surreal imagination delighted many viewers and outraged some. Since his death in obscurity there has been growing recognition of his genius and a resurgence of interest in his work. His admirers include Jarvis Cocker, Alex Turner, Don Black, Thea Gilmore, Cerys Matthews, Benjamin Clementine and Neil Gaiman.
John Watterson is the UK's leading performer of Jake's songs. As Fake Thackray he has toured with Fairport Convention and performed at Latitude, Cropredy and the Edinburgh Fringe Festivals. He has also played for Jake's family. John has appeared many times on radio, including Radio 4's Great Lives, a Radio 2 documentary on Jake presented by Cerys Matthews and Radio 3's The Verb hosted by Ian McMillan. Most recently he appeared on TVs Meet the Richardsons with Jon Richardson and Lucy Beaumont.