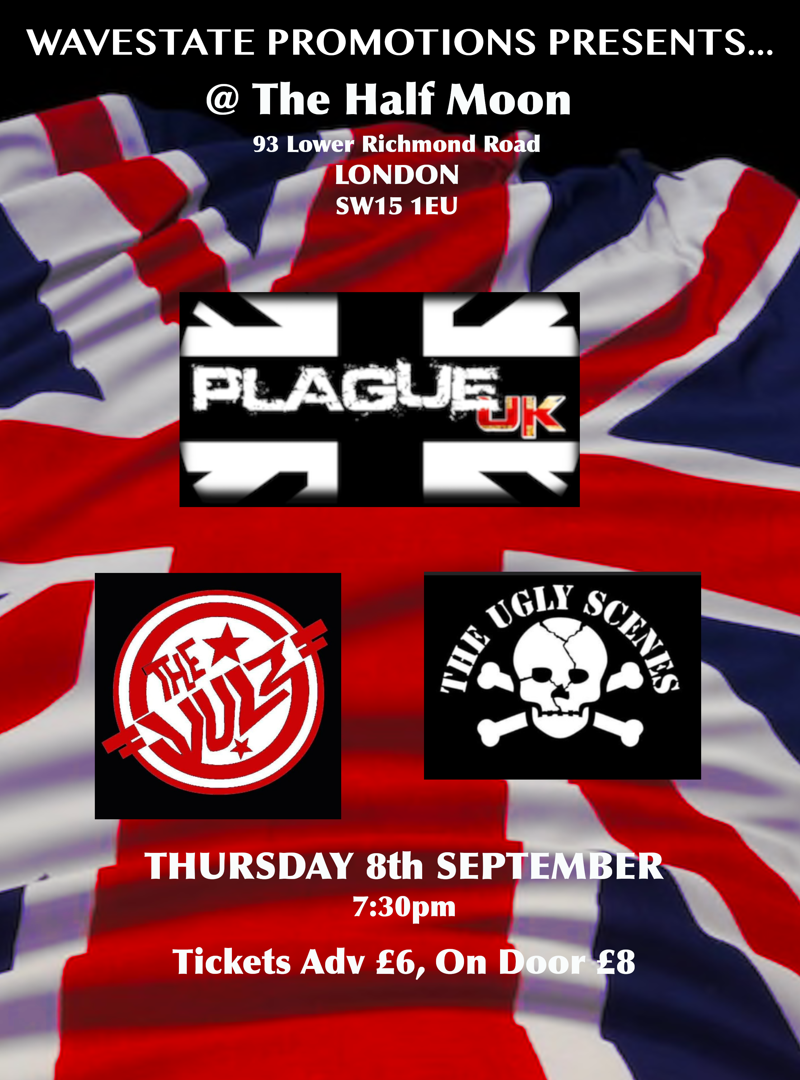 Half Moon presents:
Wavestate Promotions Presents... Plague UK, The Vulz & The Ugly Scenes
Plague UK + The Vulz + The Ugly Scenes
£6 Adv / £8 Door
Entry Requirements: 18+ after 7pm
General Admission (e-ticket)
A night of three powerful Punk Power Pop bands that will rock the roof off the Half Moon. First up The Ugly Scenes, Observational punk with a hard edge, Next The Vulz, stomping Garage Rock and finally PlagueUK a powerful New wave Power pop. Three great bands that won't leave you disappointed!
Line Up
Plague UK - A band from South London. Edgy, Powerful, Energetic, and relevant!. Plague UK bring great melody and dynamic structures, with catchy melodic Power Pop, tones of New Wave, Punk, and the energy of British Rock. Plague UK is relevant and Now!!
Loved the new sound of Plague UK, took me back to those first 2 Jam albums when it was all about great tunes and speed. MG
Plague UK now a three piece, Every song a winner, they remind me somewhat of a ramped up early Jam. Simon's vocals are primitive Weller.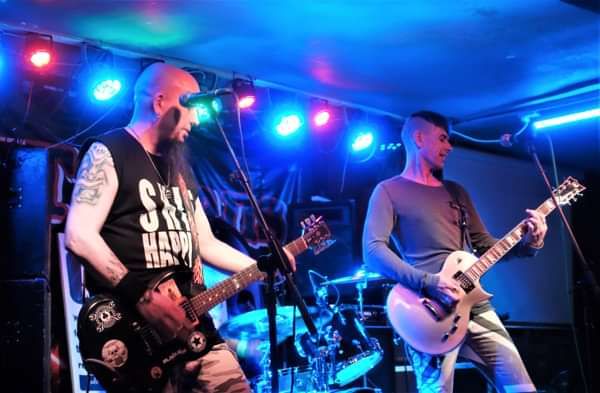 The Vulz - The Vulz formed during 'another' studio jam session between Barry John Charman (Guitar, Vocals, Songwriter) and Clay Cook (Drummer) sometime in 2010. Barry and Clay had played together for the best part of seven years in the four piece grunge band, the Free State Prophets which saw them enjoy several recordings, play many gigs including touring South Africa, gain label interest and a strong following on the London circuit. Highlights included supporting Glen Matlock in London closely followed by been the support act for the 40th Anniversary gig for the Hollywood Brats. This would prove to be a brilliant night and included a guest appearance by former Boomtown Rats frontman, Sir Bob Geldof.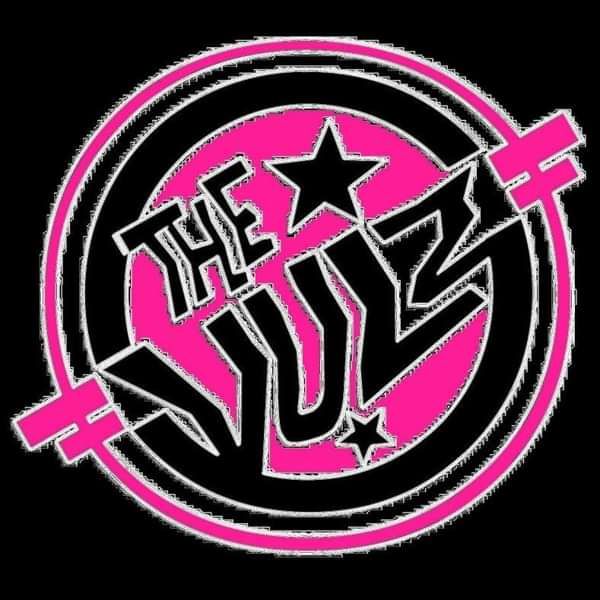 The Ugly Scenes - three honest blokes making music and if anyone likes it, that's a bonus. Observational punk with a hard edge."