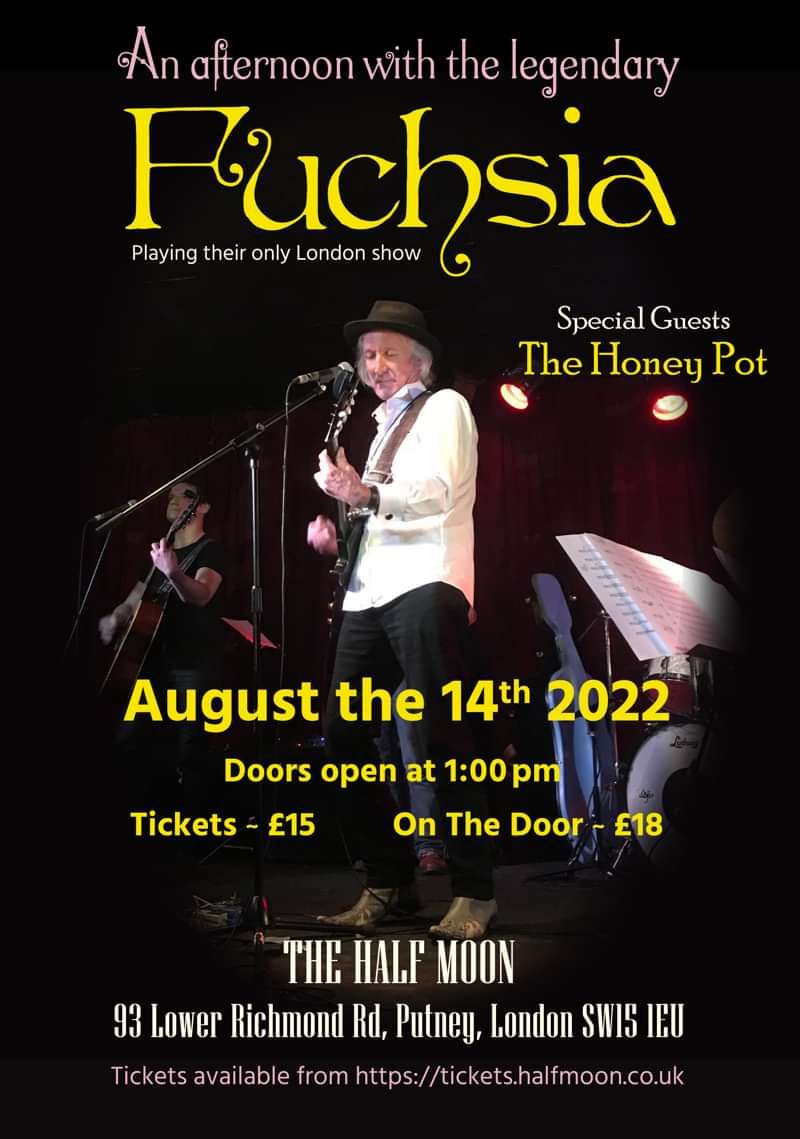 Half Moon presents:
Fuchsia + The Honey Pot
Fuchsia + The Honey Pot
£18 Advance
Entry Requirements: 18+ after 7pm
General Admission (e-ticket)
Playing their only London date - the legendary Fuchsia, with Special Guests The Honey Pot.
Line Up
From their formation that had deep roots in London's heady psychedelic underground, to their rebirth in the distant place of Australia four decades later, Fuchsia's unique brand of psychedelic folk rock continue to enthral prog-rock fans all over the world. "Fuchsia is a masterpiece of art rock folk stylings"— John O'Regan, Mojo - 2005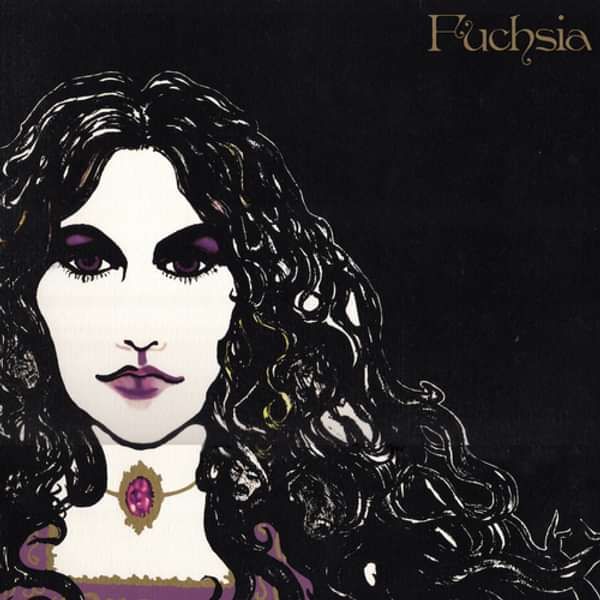 The Honey Pot formed as a five piece band in 2012. Playing a blend of Sixties psyche that has its boots in the past but its head in the future, they draw on that unique English inheritance of the surreal and the strange, but are not afraid to indulge in an American West-Coast style adventure when the mood takes them. Purveying a warm brew of hazy recollections and black penny grooves they are thoroughly groovy.
Although thoroughly unique, The Honey Pot would probably admit the following influences, The Yardbirds, The Doors, The Small Faces, Jefferson Airplane, Donovan, The Kinks, The Flaming Groovies, Spirit, The Hollies, The Jeff Beck Group, Love, Kevin Ayers, The Rolling Stones