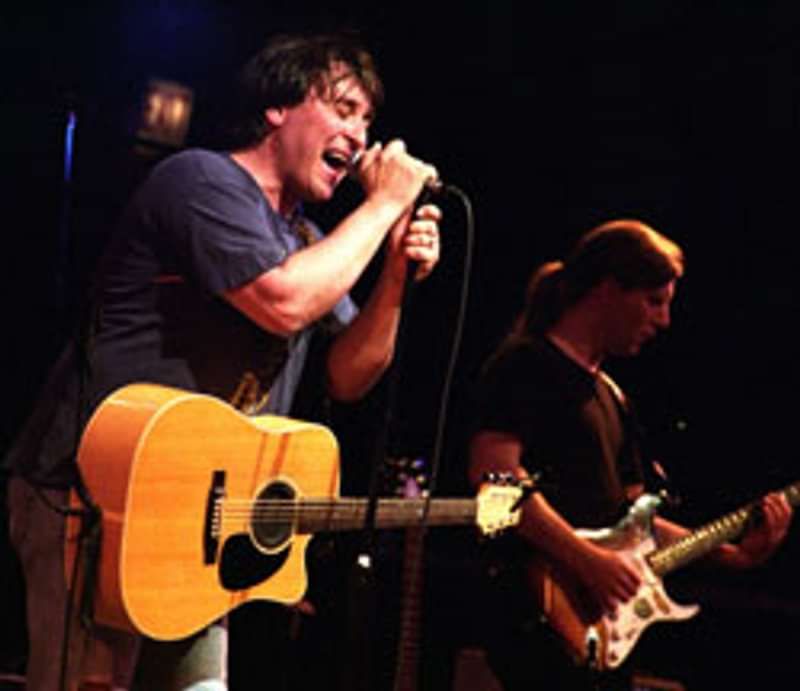 Half Moon presents:
Joe D'Urso
Joe D'Urso
£17 Adv / £20 Door
Entry Requirements: 18+ after 7pm
General Admission (e-ticket)
Joe D'Urso has released 14 records since 1991, the most recent being 2018's "Jersey Diner". The new release features 11 original songs along with odes by Tom Waits, Harry Chapin and Bruce Springsteen. Joe has performed in 27 countries. With his band Stone Caravan - an Americana, Jersey Shore, Rock & Roll band, they have created a worldwide grassroots network of fans.
Joe's catalog of music is released on his own label, SCR/Schoolhouse Records. Long time Stone Caravan members: Sam LaMonica (Drums) and Greg Lykins (Guitar) were joined in 2015 by Jerry Scaringe (Bass) after the sudden passing of Mr. Lou DeMartino in 2015. Joining in the recording was Seth Saltzman (Piano), Ken Harten (Fiddle), Craig Shepperd (Percussion), Steve Bernstein (Trumpet), Vini "Mad Dog" Lopez and Joanne Lediger (Vocals).
*Please note this is a seated acoustic solo show.
Line Up
Joe D'Urso, an Americana/Jersey Shore/Rock & Roll songwriter, will be releasing his 14th CD on SCR/Schoolhouse Records, titled "Jersey Diner" in January 2018. The CD was recorded in Nyack, Rockland County, NY at OK Records and will feature D'Urso originals as well as a few songs written by some of Rock and Roll's greatest songwriters.
The CD runs from straight-up Americana rock and roll, singer-songwriter offerings, Jersey Shore and Greenwich Villages influences as well as Catskill Mountain country tinged instrumentation.
Joe has performed in 25 countries with his band Stone Caravan as well as a solo artist. D'Urso remains true to an ideal inspired by the late Harry Chapin: that it is essential to help the less fortunate. He currently sits on the Board of Directors of the Light of Day Foundation, which raises funds and awareness for Parkinson's disease. Joe is a founding member of PinkFest, whose sole purpose is to battle Breast Cancer, and also sits on the board of WhyHunger and is a founding member of Artists Against Hunger and Poverty. Joe is also the owner of Rockland-Bergen Music Festival and a partner in C.B.G.B.
Website: JDCaravan.com