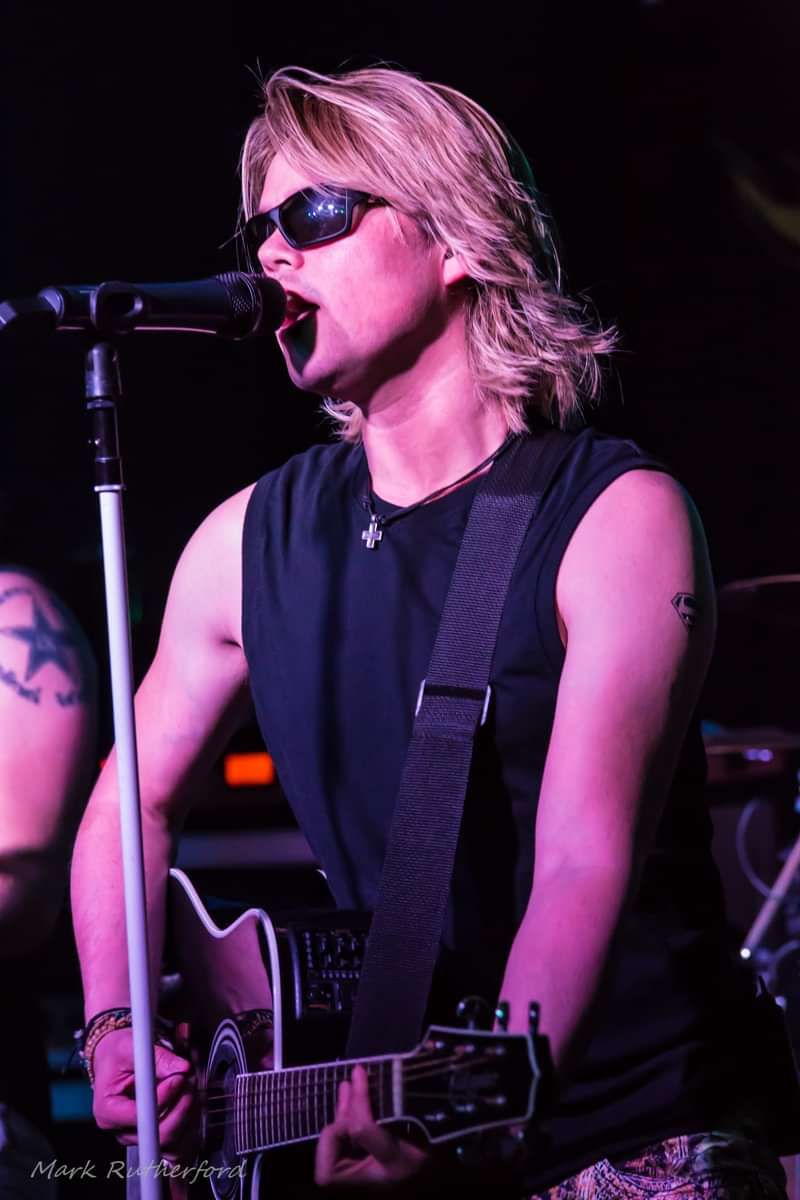 Half Moon presents:
Wrong Jovi
Wrong Jovi
£12 Adv / £15 Door
Entry Requirements: 18+ after 7pm
General Admission (e-ticket)
Wrong Jovi guarantee 'One Wild Night' of Bon Jovi's greatest hits, live favourites and rarities!
Wrong Jovi are widely considered to be "the best Bon Jovi tribute band in the world!" So much so, that even the former Bon Jovi guitarist, Richie Sambora, has personally thanked the band for their hard work and unforgettable performances. In their 5 years of touring, the band have performed across the world and featured on the BBC prime-time TV show, Even Better Than The Real Thing. 2018 has seen Wrong Jovi perform over 100 shows around the world. Selling out music venues and theatres across the UK and headlining festivals in Abu Dhabi and Bahrain, as well as back home in the UK.
Performing a set of greatest hits, live favourites and rarities, the band ensure that there is something for the casual follower and even the most die hard of Bon Jovi fans.
Line Up
Are you ready for One Wild Night with the hottest tribute band on the planet? If so, Wrong Jovi is the band for you. Despite being the new kids on the block, Wrong Jovi have already been described as "the best Bon Jovi tribute band in the world" live on the radio by Justin Lee Collins, a tribute band expert in his own right. After their very first show together as a band, Wrong Jovi were told that they were "better than the real thing" by the staff at Club 85, Hitchin.
Fronted by Ally Ward, the 2011 UK Karaoke Champion (also seen on X Factor, Britain's Got Talent and The Singer Takes It All), Wrong Jovi have one of the UKs top vocalists leading them through the greatest rock anthems of all time. Wrong Jovi cover everything from Bon Jovi's 1983 debut single Runaway to 2013's Because We Can. Just a quick glance at the Wrong Jovi set list shows that the band have everything covered. Classic Bon Jovi hits Livin' On A Prayer, Wanted Dead Or Alive and Always are accompanied by live favourites such as Born To Be My Baby, Raise Your Hands and Keep The Faith. There are even some rarities to please the most hardcore of Bon Jovi fans; This Ain't A Love Song and Richie Sambora's Every Road Leads Home To You (Sang by Wrong Jovi's Richie Sambora – Mark Harding) to name but a few.
The energy and passion on display at a Wrong Jovi concert is unrivalled. Wrong Jovi work tirelessly to give the audience the ultimate Bon Jovi live experience, with no corners cut. Wrong Jovi transform clubs and theatres into stadiums. Don't miss out on the hottest tribute band in town.