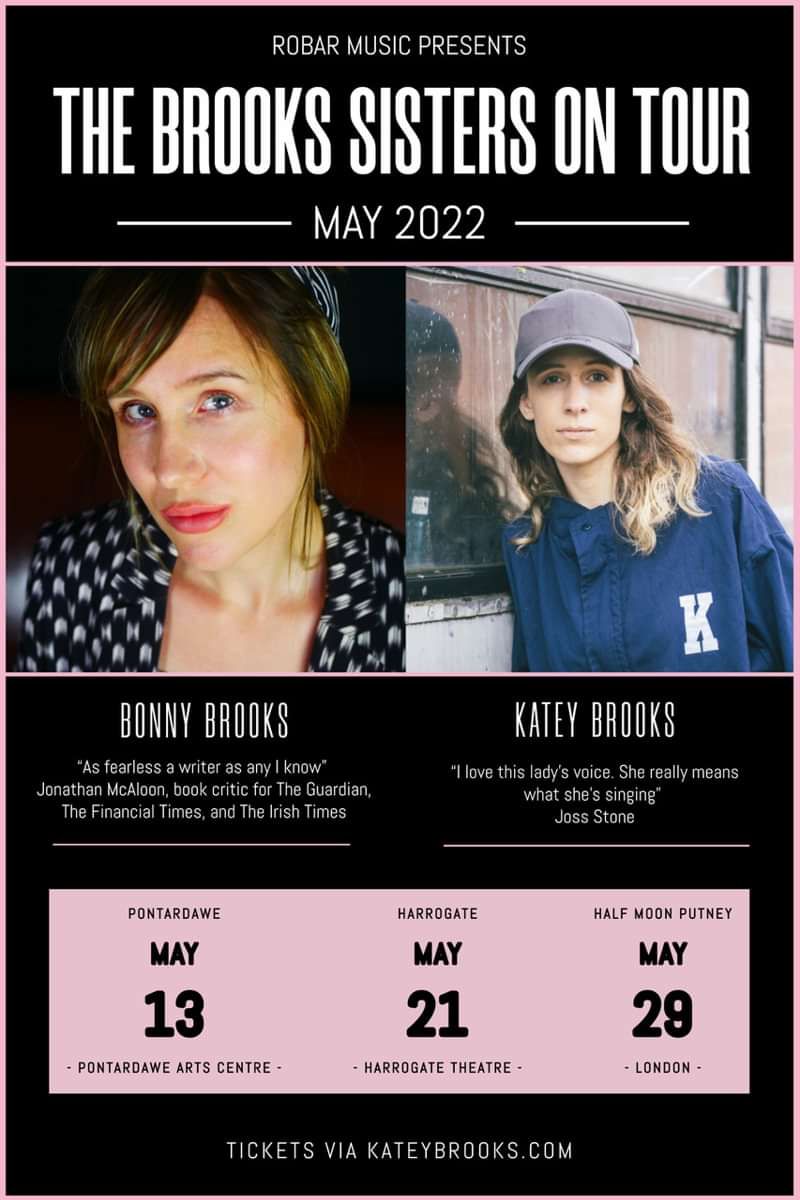 Half Moon presents:
Katey Brooks and Bonny Brooks
Katey Brooks + Bonny Brooks
£15 adv / £17 door
Entry Requirements: 18+ after 7pm
General Admission (e-ticket)
Sisters Katey Brooks (Singer-Songwriter) and Bonny Brooks (Novelist and Journalist) team up for a special evening to share their latest releases.
The evening will kick off with a reading from Bonny Brooks' critically acclaimed new book Good Choices followed by an interview and Q&A with Bonny. After this Katey Brooks will take to the stage for a full set which will include songs from her forthcoming EP 'Loveabies'. It's set to be a wonderfully intimate evening of music and words at their finest.
Line Up
Katey Brooks is a rebellious artist that resists formula. The 'powerful' (Evening Standard) songstress defies easy classification, with a sound blending folk, soul, blues and Americana. Her versatility has become one of her biggest assets when lending her voice to different genres and moods. A devastating song-writing talent she is simply 'not to be missed' (Time Out). Her haunting ethereal sound on the 2016 I Fought Lovers EP received an enthusiastic reception from radio stations around the UK and internationally, including BBC Radio 2, BBC 6 Music and CBC Canada and her most recent album Revolute was released in 2019 to huge critical acclaim across the world including a 'Best Album of the Year' credit from music magazine Popdust.
Brooks' vocals have featured on records with Brian May (Queen), Bill Wyman (Rolling Stones), Nick Mason (Pink Floyd) and Paloma Faith recorded at Abbey Road for BBC Radio 2's Children in Need album 'Bandaged Together' and she has shared bills with a host of big names including Newton Faulkner, Seth Lakeman, Nick Mulvey, Lou Rhodes (Lamb), Mike and the Mechanics, and Mystery Jets.
No stranger to collaboration, KB has recently featured on tracks with DnB big hitter Dimension, Fybe One (out on Tru Thoughts in 2022), new Radio 2 favourite Nixon Tate, and European chart-topper Lorenzo Gabanizza. This year she has already been busy working with fellow LGBTQ+ musician, actor and activist Heather Peace and House producer Martin Badder on a single due for release in early 2022. In addition she has been working on several different film soundtracks, due for release this year, which span from horror films to ethereal folk songs for cat documentaries… There's nothing Katey can't turn her voice to!
She's made fans out of her peers with Joss Stone telling her fans online "I love this lady's voice. She really means what she's singing" and Squeeze legend Chris Difford "Your voice is just amazing" which has recently earned her an opening slot during his tour in 2022.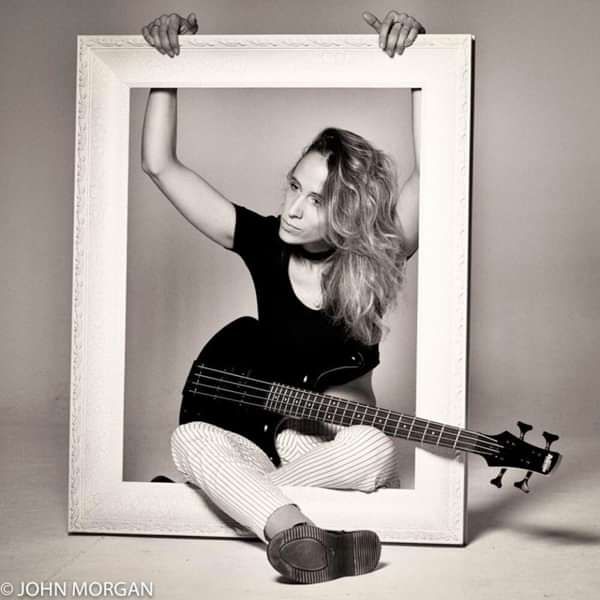 Bonny Brooks is a fiction writer, journalist, and researcher. Her short fiction has been shortlisted for prizes like Fish and she has won Arts and Humanities Research Council Awards. She has appeared on the BBC World Service and her poetry has been broadcast on BBC Radio 4. Her journalism has appeared in The Independent and The Huffington Post and others. She has been published in Japanese.
More about Good Choices: Thirty-five, P is a woman caught between commitment and chaos; about to upend her stable, pre-wedding life to trigger the tumult of her former, addicted one. One inspirational talk at her old rehab, a chance meeting with a fellow former inpatient she used to fuck in the laundry room, and a junkie handbag thief later, and P is on a mission to save her engagement that takes her through her old addicted haunts in Bristol and Weston-super-Mare. But does she even want her engagement? And what's so wrong with just walking into the sea? Set over 24 chaotic hours in the West Country, Good Choices explores the ways in which we try to impose narrative on our lives, for the implied audience always judging.
"As fearless a writer as any I know" – Jonathan McAloon, book critic for The Guardian, The Financial Times, and The Irish Times "Through and through brilliant. Full of gravitas laughter and incredibly moving" – Xanthi Barker, author of Will This House Last Forever? "I haven't read a book so immediately immersive for such a long time. Brooks delivers a thoughtful, witty chronicle of addiction as something cunning, lying in wait, biding its time. Incredibly frank and extraordinarily intimate, Good Choices shines with humanity for the characters it refuses to condemn. I really loved it" – Ray Robinson, author of Electricity (now a major film) and Forgetting Zoe
Get your copy of Good Choices: https://www.waterstones.com/book/good-choices/bonny-brooks/9781838210601 Find out more/follow at: www.bonnybrooks.net Twitter @brooks_bonny Insta @bonnybrooks1