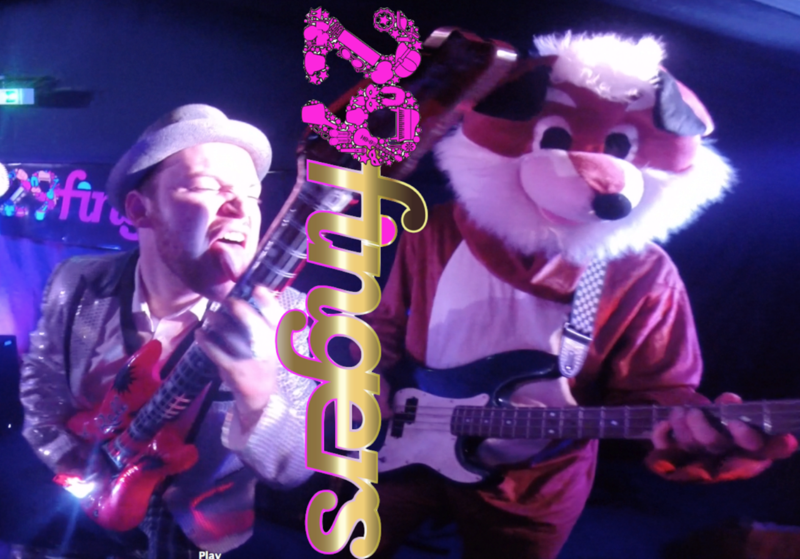 Half Moon presents:
29 Fingers
29 Fingers
£15 Advance
Entry Requirements: 18+ after 7pm
General Admission (e-ticket)
You just never know quite what you're going to get when 29 Fingers hit the stage, a horse playing drums? Maybe Prince Hans singing a duet with Bono? Whatever happens you know it will be worth witnessing.
For a band that's been going longer than Facebook they look surprisingly fresh and young, is that because their biggest fans are all plastic surgeons? Could it be true that the pianist wasn't even born when the band played their first gig?
Come and find out in a night guaranteed to entertain!
As Harpers & Queen put it "29 Fingers deliver a tour de force of get up and bop music that will leave you exhausted yet crying out for more!"
LINE UP
Erika Richardson: warming up her vocals ahead of her upcoming world tour with Skunk Anansie Ivan McCormick: ex U2 guitar and star of the movie Killing Bono Lewis Jenkins: fresh from 'Operation Mincemeat' currently taking the London musical theatre by storm. Stuart Mann: Black Swans, Echo & the Bunnymen, Frank Turner, Felix Hagan & the Family…and he's a senior registrar at Bristol Hospital for goodness sake! John Budding…another doctor! Ollie Thacker: drummer, McFly! Tasch Sohl, Rosie Osbourne, Jason Boyd, Donal Pywell, Louis Thacker, 3 x Chris's: Hunsley, Olsen and Burgham, with more credits between them than you could shake a stick bass at. www.29fingers.com
Line Up
Ivan McCormick started 29 Fingers after being dumped by U2 in the hope of "Killing Bono" www.killingbono.co.uk at his own game….well things didn't quite work out that way but they kept going, teamed up with Erika Imma http://www.officiallyerika.co.uk/ and brought the best of all styles of music, pop, rock & folk, Irish and British, to parties and festivals across the UK and Europe. Now approaching their 20th year and having reinvented themselves countless times, enlisting fresh ideas and talent, (some of the current band members weren't even born when it all began) 29 Fingers get busier and bigger every year. Catch them at this, their only public London performance in 2018, and treat yourself to an unforgettable night of non-stop entertainment.
Time out said: "Take the next day off, this band knows how to party!"
Tatler called them: "A crazy over excited stage full of talent"
Harpers wrote: "29 Fingers take no prisoners, they're on your table, singing into your face, stealing your drink if you're not careful….I LOVED IT!".