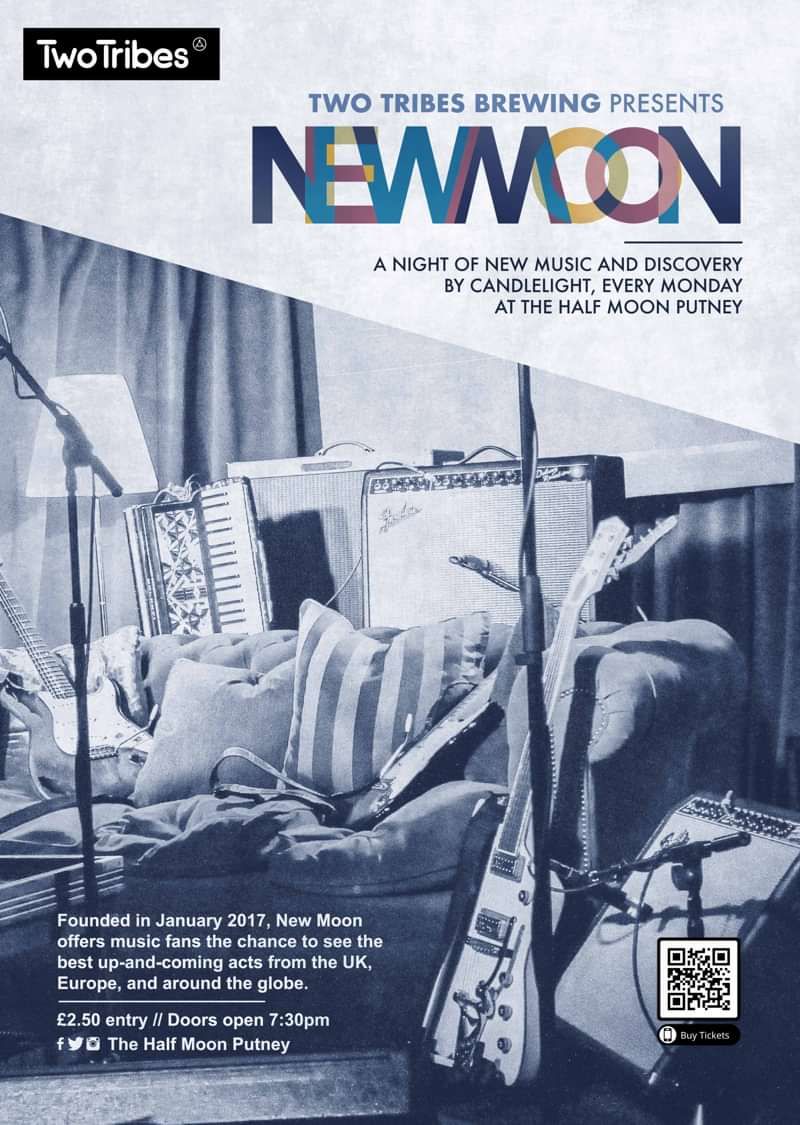 Half Moon presents:
New Moon - A Night of New Music
Neve + Colton Lee Wilks + Iris and Steel + The Bloodstreams
£2.50 Adv / Door
Entry Requirements: 18+ after 7pm
General Admission (e-ticket)
A night of new music and discovery. Singer-songwriters, bands, poets, performance artists...
Founded in January 2017, New Moon offers music fans the chance to see the best up-and-coming acts from the UK, Europe, and often from around the globe.
Only £2.50 entry. Food served until 10pm. Doors open 7:30pm. Free Two Tribes Beer for the first 24 customers.
If you would like to perform at a future New Moon please apply via music@halfmoon.co.uk
Line Up
Neve - 18 year Old singer songwriter from Bristol, recently moved to London. Acoustic guitar , atmospheric vocals and emotive songs. A fan of Ziggy Stardust, Kate Bush and Patti Smith.
One for the future note book!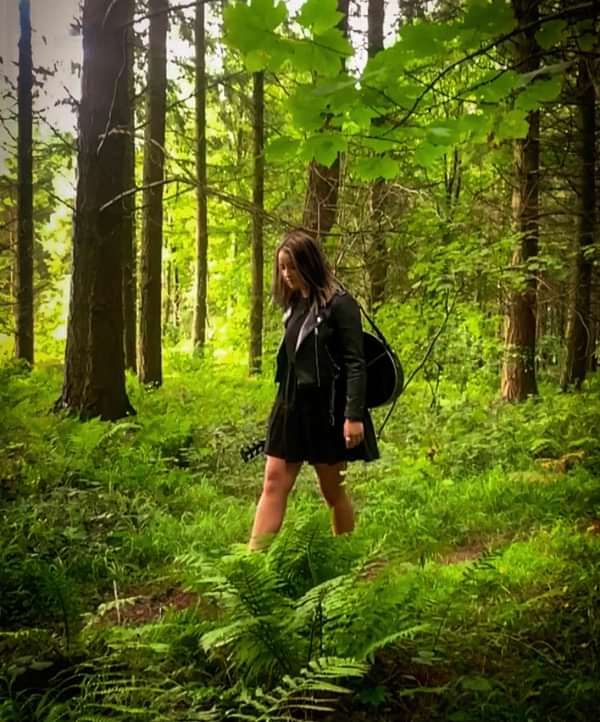 Californian, Hollywood born and raised, Colton is inspired by music enriched from down to earth songs written by artists and singer songwriters from the heart land, known as Americana Music. Raised from a humble background in Classical Music from his mother's piano tuition, his original first love for music were from the classic artists such as, Bill Monroe, The Allman Brothers Band, Roy Clarke, Barbara Mandrell & The Mandrell Sisters, Eagles and many more. His life long curiosity and training in music never ceases.
A life of love and trauma shaped his sound into the music we hear today. Colton's experience is like no other, mixed with betrayal and loyalty. His love for music began from his earliest memories. His influences span over centuries, taking from only the most inspiring; artists such as Bach to Sly & The Family Stone to Adele. His love for music is eternal and equally shared amongst his peers.
​
Writing true Americana Music, CLW writes stories of truth and tragedy, suffered from the pain of his European family to the pain afflicted upon him as the youngest son of immigrants in the land of opportunity. Painting a picture not only with his experience, words and stories combined with melodies and rhythm from his abilities on all instruments; Colton's creativity is unstoppable. Not ashamed of his deep roots, Colton loves to share what he has to say about music and life. As a solo artist Colton writes, performs, records and produces all of his own music. He is currently producing an album for commercial release soon to be announced.
​
Recently in the studio recording their very first rehearsal, CLW and the Hill Billies of Rock bring their magic to the songs and their performance. "Video recording us play the songs really helps with seeing is believing, otherwise no one would understand" Colton said. He further expands, "playing all the instruments is not easy, first I have to record the drums while humming the tune in my head or follow a drafted chord chart to make sure I'm in time with all the other parts. The rest like guitar, bass guitar, keyboards and percussion comes after..." Colton stresses, "playing all the instruments is the best and only way to truly express myself, and that is why I did it for the recording of "Awakenings"; a song my co-song writer Alex Kay and I wrote in dedication to the film Awakenings with Robin Williams and Robert De Niro." Lastly, "I am the first to admit, I am not the best drummer but I am good enough to get my ideas across without offending anyone or stepping on toes."