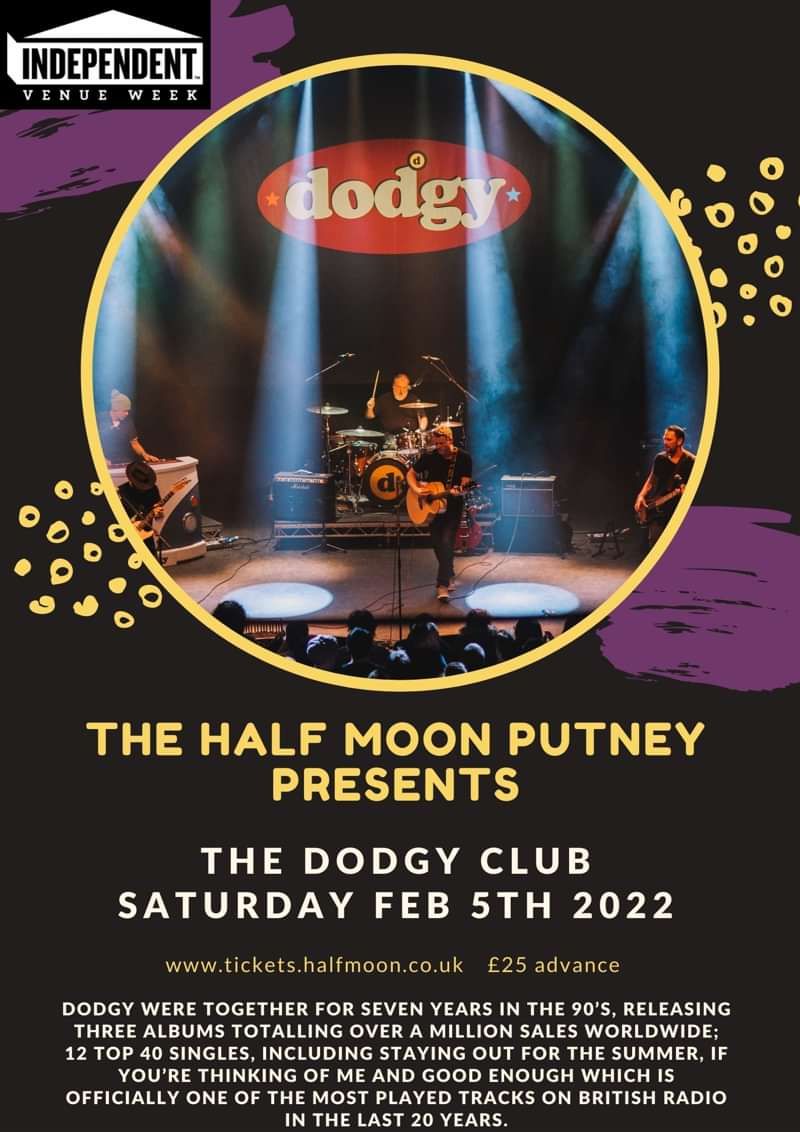 Half Moon presents:
Dodgy
Dodgy + Rona Mac
£25 Advance
Entry Requirements: 18+ after 7pm
General Admission (e-ticket)
The Dodgy Club Special
We're delighted to welcome back legendary band Dodgy to their favourite Independent Venue for the third year running. Fast becoming a tradition, their debut show here was on the day we left the EU, the second postponed to August due to lockdown, let's make the third another night to remember!
The band are celebrating the release of The A&M Years Box Set & Ace A's & Killer B's Vinyl Exclusive Launch and will be reviving their infamous Dodgy Club night with Rona Mac supporting, plus a full band show and DJ H until 1am.
The first time round, Dodgy were only together for seven years but in that time they sold over a million records worldwide, released three albums and 12 Top 40 singles, including 3 Top 10's and the Top 5 hit 'Good Enough', still a staple of the BBC playlists.
Now back together, the definitive line up of Nigel Clark, Andy Miller and Mathew Priest bring us those catchy hits including 'Good Enough', 'Staying Out For The Summer' and 'In A Room'.
https://www.songwritingmagazine.co.uk/how-i-wrote/good-enough-dodgy
Line Up
To be released on 25th February 2022 Dodgy present The A&M Years across 4LPs, this magnificent box set includes 'The Dodgy Album', 'Homegrown' and Free Peace Sweet' (including the bonus tracks "Grateful Moon" and "Is It Me?" from the initial limited pressing).
Highly sought after and re-issued for the first time on 180g White Vinyl, Neon Green Vinyl' and 2 x 180g Blue Translucent vinyl respectively, Includes a booklet including rare photographs and memorabilia, an introduction from Matt Everitt, plus track by track notes from Math, Nigel and Andy. 750 signed copies are available via UK Indies.
Also available as an 8CD box set including 128 tracks, featuring the albums, single edits, b-sides, mixes, and live tracks. 750 copies are signed and available via amazon.
And if that wasn't enough, pressed on 2 x 180g Green and Yellow vinyl is the classic compilation 'Ace A's and Killer B's' making it's vinyl debut.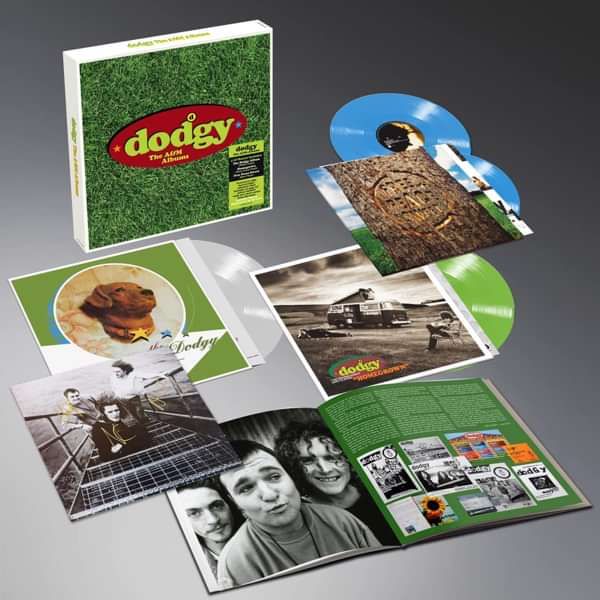 Rona Mac's new single 'Polidics' takes her home-production to a new level, fusing her unique sound with new, dance-able zest. This track is the first single from an EP due out in March 2022.
The track speaks of frustration at the way things are with consumerism, class and power, ending with a vision where "we'll rise, a bunch of honest creatures fill the skies". This simultaneously punchy and ethereal break into the second phase of the song is coloured with toothy guitar licks and 80s groove.
Rona writing on her many influences:
Well, more-often than not, there is a mention of water, sea, tide, or land, as they're the scenes I drink in, walk in, surf in, daily. I spent three years living in Brighton studying sociology: a degree that I knew I would never use, but that fed my mind with fresh perspectives. Humans and their interactions, ideals, identities and boundaries, from a personal to societal level, are breathtakingly nuts and the concepts and injustices that tangled me in knots are a big influence for sure. The old classic is, of course, love. She features a lot, and so she should.
In terms of artists, Laura Marling's music has been the backdrop to my life, pretty much. Other big influences are Jeff Buckley, Red Hot Chilli Peppers, Bright Eyes and more currently Marika Hackman, Phoebe Bridgers, Sylvan Esso and Big Theif.