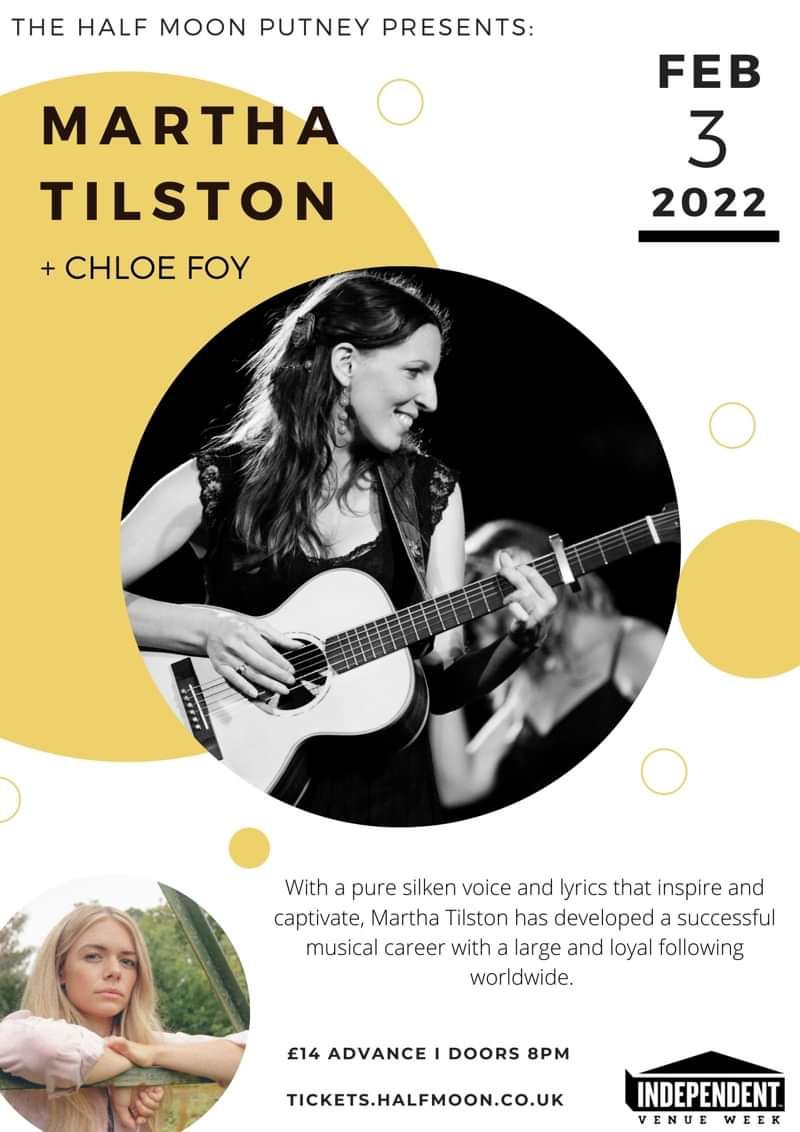 Half Moon presents:
Martha Tilston + Chloe Foy support
Martha Tilston + Chloe Foy
£14 Advance / £16 Door
Entry Requirements: 18+ after 7pm
General Admission (e-ticket)
Martha Tilston grew up immersed in music. Her singer-songwriter father Steve Tilston and renowned folk singer Maggie Boyle (step-mother) were obvious influences, with their musician friends Bert Jansch, John Rebourn and John Martin often gathering and singing in the family kitchen.
Martha's own musical journey has taken her from the acoustic stage at Glastonbury to touring the far reaches of the globe. Originally one half of folk duo Mouse (alongside Nick Marshall), Martha often shared the stage with the likes of Kate Tempest and Damien Rice, and has gone on to establish herself as a renowned artist.
Live, her performances take you from stripped down folk arrangements to textural electronica, sparkling melodies and her beautiful crystal clear vocals…often stepping off stage to sing un-accompanied amongst the audience. She tours the UK to sold out venues every year as well as regular festival appearances at the likes of Wilderness, Glastonbury and the alternative festival scene.
"Sharp, original songs that dissect the modern world. She captures both the harshness and enchantment of life" Guardian
"Redolent of early Kate Bush. Soulful vocals that soar around on an understated masterpiece" Acoustic Magazine
Chloe Foy writes a brand of melodic, homegrown music bursting with colourful lyrical and textural inflections evocative of much of the music she loves. Taking inspiration from classical music as much as wider transatlantic trends in folk and indie, Chloe's songs comprise of carefully constructed arrangements that delicately compliment her cryptic lyrics. Her home-grown sound melds the silvery landscapes of Laura Marling and Fleet Foxes with the emotional integrity of Sharon Van Etten.
Line Up
Martha, with her serene voice and heartfelt, provoking lyrics has an incredible way of touching and captivating everyone who hears her. Her new tour is an electric union of her traditional folk background with her passion for acoustic, trip-hop, electronica experimentation. She combines her natural gifts with great skill, entwining raw vocals and melodies with flowing trip-hop movements. As always she is lyrically and musically questioning, confirming and revealing the wonders of our humanness.
Martha and band have spread their unique magic on some of the worlds most prestigious stages and festivals, recording with Zero 7, winning nominations for the BBC awards and generating 5 star reviews in national and international press. Whether an already hooked fan or newly discovering Martha's enchanting talents, this tour is not to be missed.
www.marthatilston.co.uk https://facebook.com/marthatilston https://twitter.com/MarthaTilston www.youtube.com/user/squigglyrecords https://soundcloud.com/marthatilston/sets/martha-website-playist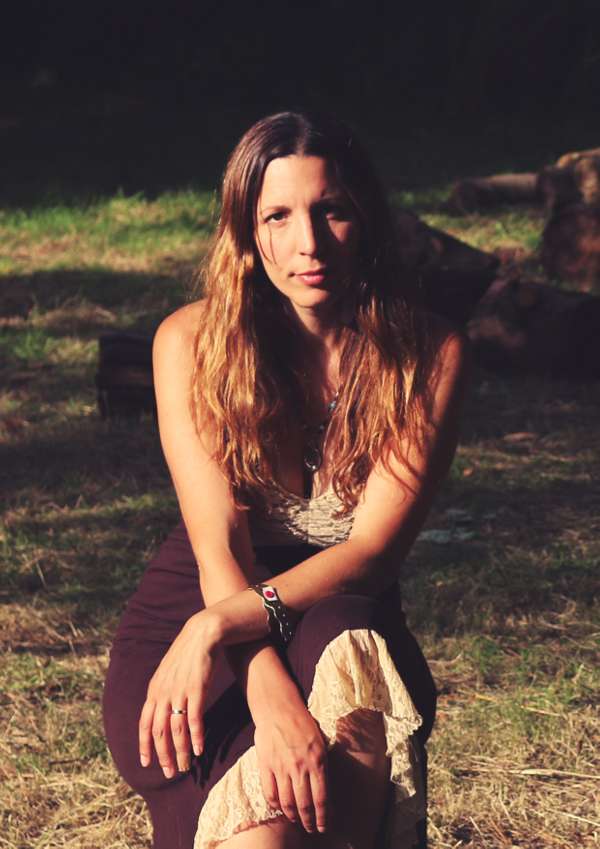 Chloe Foy's roots lie in a catchy, homegrown music that has been likened to sounds such as Laura Marling and Sharon Van Etten. Chloe imbues her songs with a lyrical lilt and rhythmic inflection evocative of much of the music she loves. Classically educated from the age of four, Chloe's music comprises of carefully constructed arrangements that delicately compliment her cryptic lyrics.
Chloe's most recent single, 'In The Middle Of The Night', received generous support from Steve Lamacq on his BBC Radio 2 & 6 shows, as well as favourable reviews from mainstream media across the country. After taking a year out to write, Chloe has returned to the live scene with a refreshing new sound.
'definitely a name to watch' – Folk Radio UK
'uplifting, grandiose aplomb.' – Just Music That I Like
'Stunningly beautiful' – The Mancunion
'…enchanting vocals and mature songwriting from this wonderful, rising talent' – Thank Folk For That
'Sublime vocals' – Stroud Fringe