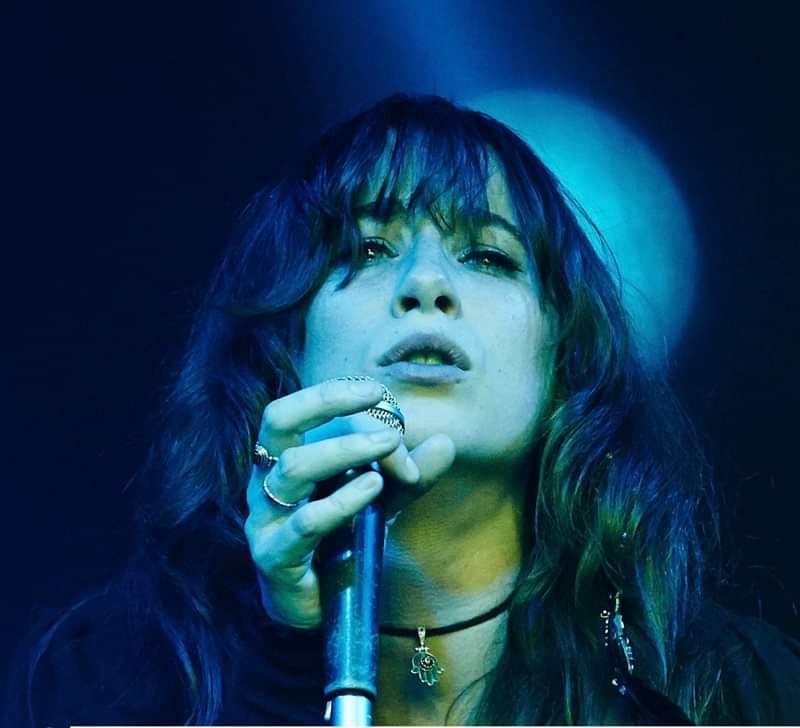 Half Moon presents:
Jade Like the Stone + Jesse Smith
Jade Like The Stone + Jesse Smith
£10 adv / £12 door
Entry Requirements: 18+ after 7pm
Join us for an incredible night with Jade Williams and Jesse Smith.
Jade Like The Stone
Not only a noted musician and remarkable vocalist, Jade is a poet and lyricist drawing on not just her own very personal life experiences but also the Jurassic landscape and scenery of her home town, plus Welsh folk traditions, Celtic mysticism, and the strong matriarchal influences of her childhood. Jade's is a large melting pot which informs and influences her music to unparalleled effect; from opera to folk and blues.
"You have a superstar voice. Your voice sounds like a logo – like Jennifer Hudson's voice is a logo, like Beyonce's voice is a logo, Kate Bush's voice is a logo. You have that uniqueness to your voice" Will.i.am
Jesse Smith
Jesse has been the voice of dozens of projects live & in the studio including: Romances, The Classic Rock Show, Legacy, Gutterdämmerung, Queen Symphonic, Thriller Live! Magic at The Movies, Boot Led Zeppelin and many more...
With these projects Jesse has performed all over the world in venues such as the Royal Albert Hall, Wembley Arena, The London Palladium, The Olympic Stadium - Munich, Isle of Wight Festival, Hornbill Festival - Nagaland, India, Download Festival, Hellfest, Copenhell, Rock Werchter, Indigo2, LanXESS Arena, O2 Forum, Shepherds Bush Empire etc...
In 2021 Jesse began work on his debut solo album which is a blend of low-fi, indie rock n roll.
Line Up
Jade Danielle Williams (aka Jade Like The Stone) was born into a Welsh/Italian family and raised in the one time Welsh Capital, Merthyr Tydfil, in South Wales. A town named, according to legend, in tribute to Tydfil, the daughter of King Brychan of Brycheiniog; a woman slain by pagans in the 5th Century.
Despite the industrial nature of her working class family, rooted as it was in the coal mining and steel industries of the region, there were artistic influences at hand too. Jade's Great Grandfather was the noted tenor, William Burke, a world-touring singer and recording artist of the 1920's, and her pianist grandmother won a scholarship Royal College of Music, (even if she was subsequently dissuaded by the family from taking it up). Jade grew up with that Grandmother and subsequently began learning piano from the age of 5. Such was her skill with the instrument that early aspirations minded towards a career as a classical pianist, until, post puberty, Jade's voice came to the fore. A remarkable instrument that could tackle Welsh folk, Italian Arias, German Leider, modern pop and more with equal aplomb; a voice which led to her being a finalist in the national Eisteddfod, forerunning, at the age of 15, a full scholarship to the prestigious Wells Cathedral School. A notable career in Opera seemed to beckon until the tragic death of her drowned brother, led to a re-evaluation of her life plans and aspirations, spawning a renewed need to follow her own wants and wills, rather than ceed to the expectations of others.
Musically the expressionist colours of composers such as Debussy, along with the harmonies and tonal qualities of the Renaissance, have all helped shape Jade's own ear and songwriting. This plus her musical training in everything from Opera to Folk with, of course, the added influence of many genres of modern music from classic acts like the Doors, Beatles and Neil Young to more contemporary influences such as Jill Scott, Massive Attack and Modest Mouse, to name but a few. A large melting pot indeed which informs and influences her music to unparalleled effect.
All of which points to a unique proposition with a rich tapestry of possibilities. Certainly a voice like no other; a signature voice and a signature style of songwriting, And somehow a very Welsh voice, in every sense of the word, musical and otherwise.
"You have a superstar voice. Your voice sounds like a logo - like Jennifer Hudsons voice is a logo, like Beyonces voice is a logo, Kate Bushs voice is a logo. You have that uniqueness to your voice!"- Will.i.am
2021 should prove to be a very interesting year indeed