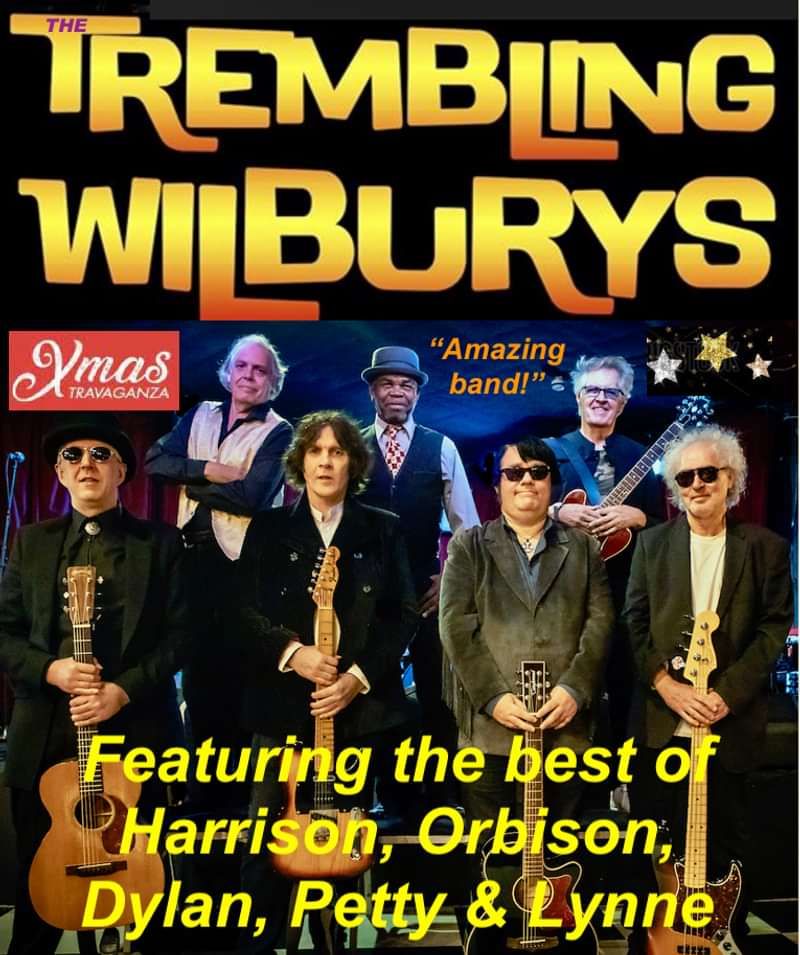 Half Moon presents:
The Trembling Wilburys
The Trembling Wilburys
£15 Adv / £17.50 Door
Entry Requirements: 18+ after 7pm
General Admission (e-ticket)
The Trembling Wilburys pay perfect homage to the Traveling Wilburys, the amazing supergroup formed in 1988 by George Harrison, Roy Orbison, Jeff Lynne, Bob Dylan and the late great Tom Petty (R.I.P.)
With hits including "Handle With Care", "End Of The Line" & "She's My Baby", the band's large and varied repertoire also includes songs by solo George Harrison & The Beatles, Roy Orbison, Bob Dylan and Tom Petty, which all makes for an unforgettable tribute show of the highest musical quality.
Line Up
Band members include Glen Knowler as George Harrison, easily the closest look & sound-alike to the late Beatle in the world, while Dave Collison perfectly captures Roy Orbison's incredible vocal range and look.
Lead guitarist Dzal Martin is one of London's most respected players, who also plays with such names as Terry Reid, The Equals & No Dice; while drummer and founder Dave Stark has played with the long-running Dave Stark Five and the John Lennon Experience, as well as recently guesting with The Quarrymen (Lennon's original skiffle band), along with bassist Marko Laver.
Completing the line-up are Andy McNish (rhythm guitar) and Howard Robin (keyboards) who along with Dzal and Marko have played with the Dave Stark Five.