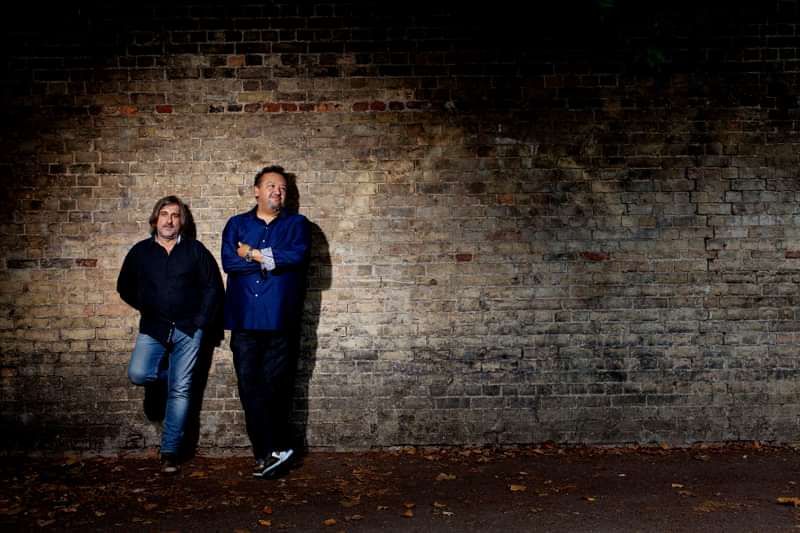 Half Moon presents:
Ezio
Ezio
£16 adv / £18 door
Entry Requirements: 18+ after 7pm
General Admission (e-ticket)
Formed in 1990 Ezio are Singer/songwriter Ezio Lunedei and guitarist and best friend Booga (Mark Fowell).
Since forming they've released many studio and live albums from the critically acclaimed Black Boots on Latin Feet (Arista/Ariola produced by the late Rupert Hine) Diesel Vanilla (MCA Universal produced Peter Van Hooke and Rod Argent) to the most recent release Daylight Moon.
In this time Ezio have toured and performed around the globe gaining a reputation for dynamic and exciting performances delivered with energy, humour and emotional beauty. Because of this they have sustained a large and loyal international long term following that was built mainly through word of mouth.
*"Easily one of the UK's best live bands" – The Guardian
"Lyrics like Morrison or Dylan but somehow more in the real world" – The Scotsman*
Line Up
Recorded in the company of house-trained rabbits on an industrial estate in Cambridge, Daylight Moon, Ezio's ninth studio album is their most personal yet. The visceral honesty of frontman Ezio Lunedei's lyrics is laid bare in tracks like 'Indian', an ode to feeling overcome by forces beyond his control, and 'Dirty Little Secret', a Nick-Drake-esque ditty where he tries to unpick the emotions of an unnamed muse that he just can't quite suss out.
In their 26-year career, the band have made a habit of dabbling in any style of music that takes their fancy; Daylight Moon is no different. From the crunching blues-rock guitars of 'Crushed' to the jazz rhythms of 'The Gypsy Song', there's plenty of genre hopping on show here.
What's always set Ezio apart is the connection between Lunedei and guitarist Booga. The frontman's rich tenor and complex acoustic guitar work is complimented by Booga's incessant lead guitar; regularly squeezing in an extra note that shouldn't be possible, but somehow managing to work. One could try and compare him to other great guitarists, but they would be wasting their time – Booga truly has a unique style, and it needs to be witnessed in the flesh.