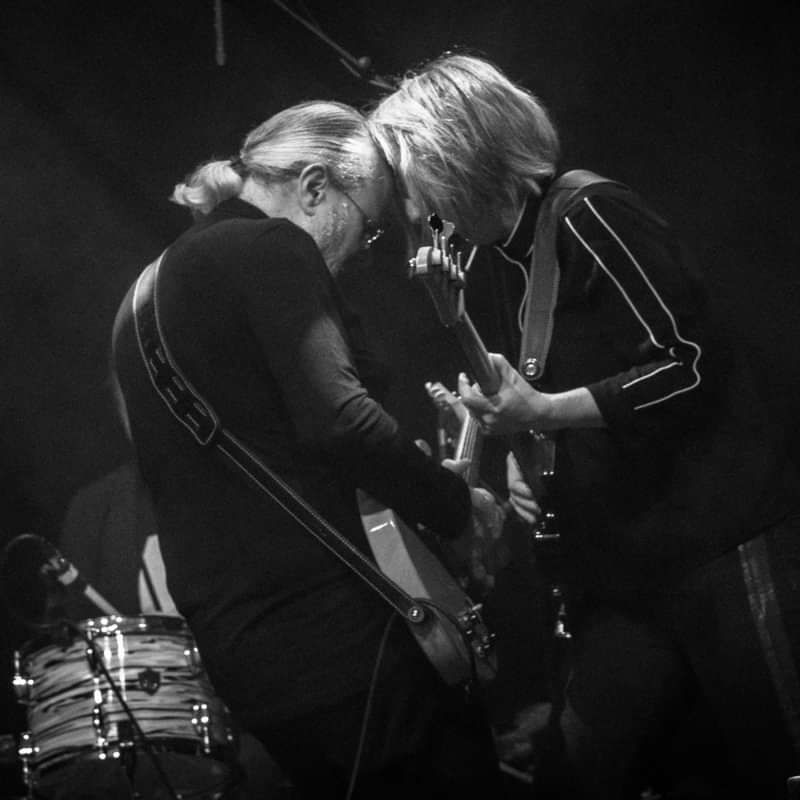 Half Moon presents:
Starlite Campbell Band
Starlite Campbell Band
£10 adv/£12 door
Entry Requirements: 18+ after 7pm
General Admission (e-ticket)
Starlite Campbell Band - 'The Language of Curiosity' tour - Half Moon - Thursday, October 7, 2021
Renowned for their onstage chemistry and electrifying live shows, European and British blues award nominees the Starlite Campbell Band are Suzy Starlite and Simon Campbell who fell in love on stage and married following a whirlwind musical romance.
With their fresh taste of '70s British rock and blues, the husband and wife duo have been on one roller-coaster of a musical ride with award nominations, extensive worldwide radio play and international tours, rocking festival stages from The Great British Rock & Blues Festival in the UK to headlining a major festival in Australia.
The critics say: "Suzy Starlite is a monster bassist!" "Simon Campbell is a six-string sorcerer" "One of the tightest sets I've heard in years!" "Most amazing energy!" 'The real deal" "Terrific live show!" "Eat your juvenile hearts out Greta Van Fleet!"
The band's exciting and highly anticipated second album 'The Language of Curiosity' continues to push the boundaries of British rock and blues. It is released on October 8, 2021, supported by a series of headline tour and festival dates throughout the UK and Europe.
Don't miss the Starlite Campbell Band - a refreshing taste of '70s British rock and blues best experienced LIVE!
Line Up
The Starlite Campbell Band consist of Suzy Starlite and British blues awards nominee Simon Campbell.
Together they wrote, recorded and produced their debut album Blueberry Pie which was nominated for 'best album / recorded work' in the European blues awards and has received extensive international radioplay charting top 10 in the UK, Australian, Netherlands and American blues charts and over 40 four and five star reviews worldwide.
The work was mastered by Jon Astley, who has worked with such luminaries as Led Zeppelin and The Who, with vinyl lacquers cut by Miles Showell at the legendary Abbey Road Studios in London.