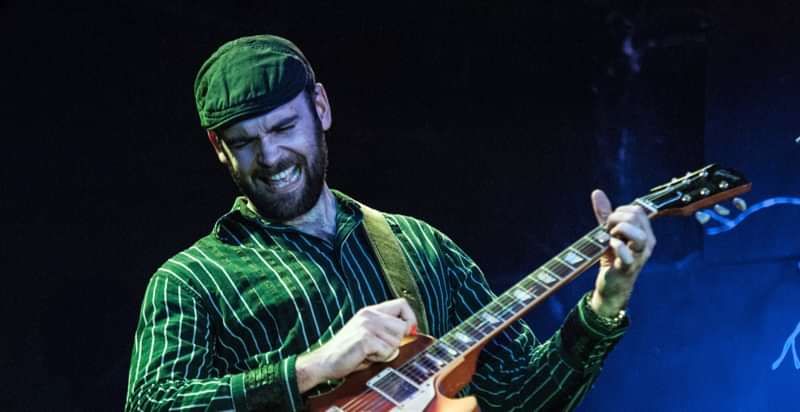 Half Moon presents:
Albany Down + Southbound - Blues Rock Explosion! Matinee
Southbound + Albany Down
£12 advance
Entry Requirements: 18+ after 7pm
Albany Down are an original Blues Rock band with influences ranging from classic acts like Led Zeppelin and Thunder and have recorded three highly acclaimed studio albums with producer Greg Haver.
"These Guys are really going somewhere, make sure they take you with them" – Paul Jones BBC Radio 2
Their most recent album "The Outer Reach" was voted No 5 Best Album of the year by Blues Rock Review. "In a world of mediocrity, The Outer Reach shines like a beacon of hope" – BLUES MATTERS
Southbound are blues-rock band based in London that have been touring the UK for the last 7 years. Bringing a unique take on British Blues, the band have enjoyed great success and gained a loyal following. Once being able to claim the title of "youngest blues band" on the circuit, this once teen band have matured and become more refined as they've learned their craft over the years to bring you and experience you won't forget.
Line Up
With an average age of 21, Southbound are by no means the usual suspects when it comes to the blues rock genre. Southbound take American blues and inject it with a young British fire with the results being an enjoyable unique blend of the two. Performing a set of original self penned songs, Southbound are sure to surprise anyone expecting the sameold blues structures and turn arounds.
The guys love to put on a entertaining show and are kicking up quite a storm, they have both headlined and played at well some very known venues, and have also opened for some well known household named acts. They have also performed at many Rhythm and Blues festivals around the UK and are excited to be supporting Stevie Nimmo again in 2018 at the excellent Half Moon Putney.
Currently the band are recording their first full studio album which is scheduled for release later in 2018.
For Southbound Band News, Music, Videos, Future Gig and Festival dates please look them up their web pages on: