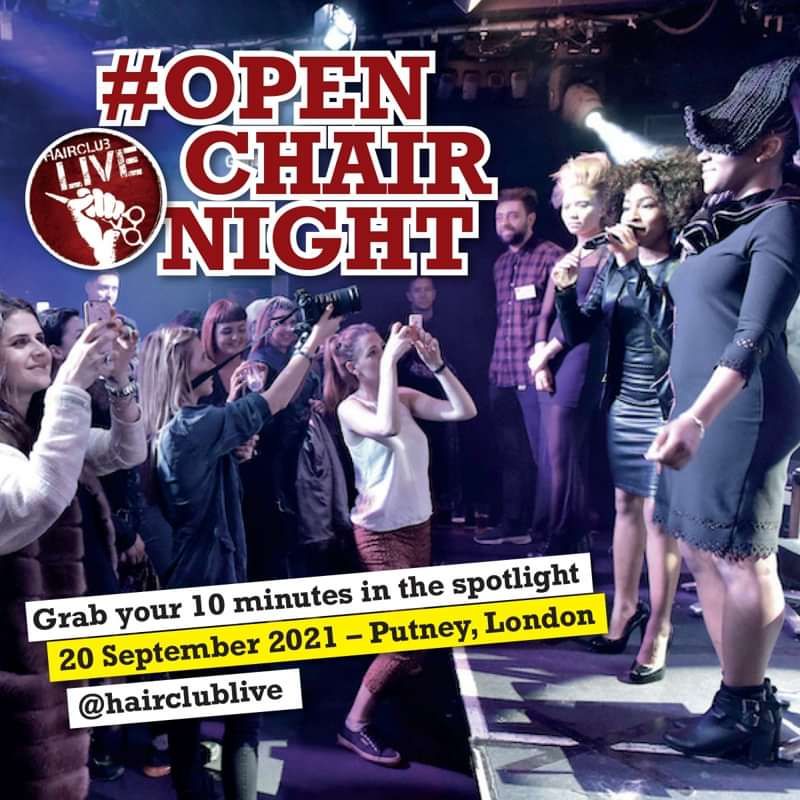 Half Moon presents:
Hair Club Live - #OpenChairNight
Hair Club Live
£6 Audience / £7.50 Presenter
Entry Requirements: 18+ after 7pm
Audience Ticket (e-ticket)
Presenter Ticket (e-ticket)
Presenter + Assistant Ticket (e-ticket)
Launched in 2015 and playing dates nationwide, this event is a hairdressers party for sure. Run like an open-mic night, the #OpenChairNight is the chance for any hairdresser to grab 10 minutes in the spotlight to shine, share and inspire.
Any hairdresser at any level can sign up to present anything they want – no brief, no boundaries, and anyone welcome from trainee to award-winner to freelancer or salon owner. No need for a professional model - just grab a friend, colleague or relative and show off what you can do. Or, if you love hair, then come along and watch - it's the best fun ever. The DJ plays, the bar is open and you can cheer on the best presenters as you watch them work. A traffic light keeps order - on green, they go, on red, it's time up!
"This is great for anyone to join in - like a party hosted at home where you can relax and yet there's a great buzz. No judgements, just fun … although we do give spot prizes for the best looks of the night. We've had everything from a precision cut fringe, to a birdcage updo complete with a canary singing. Amazing!" Owner of HairClubLive, Nicky Pope.
Everyone must have a ticket, presenter ie someone working in the chair, or to be in the audience. ONLY someone there as a model for a hairdresser has free entry. Tickets are on 3 levels: Presenter = £7.50 per ticket Presenter + assistant = £10 for both Audience = £6 per ticket
Doors are at 6:15pm, first on stage at 7:15pm
Line Up