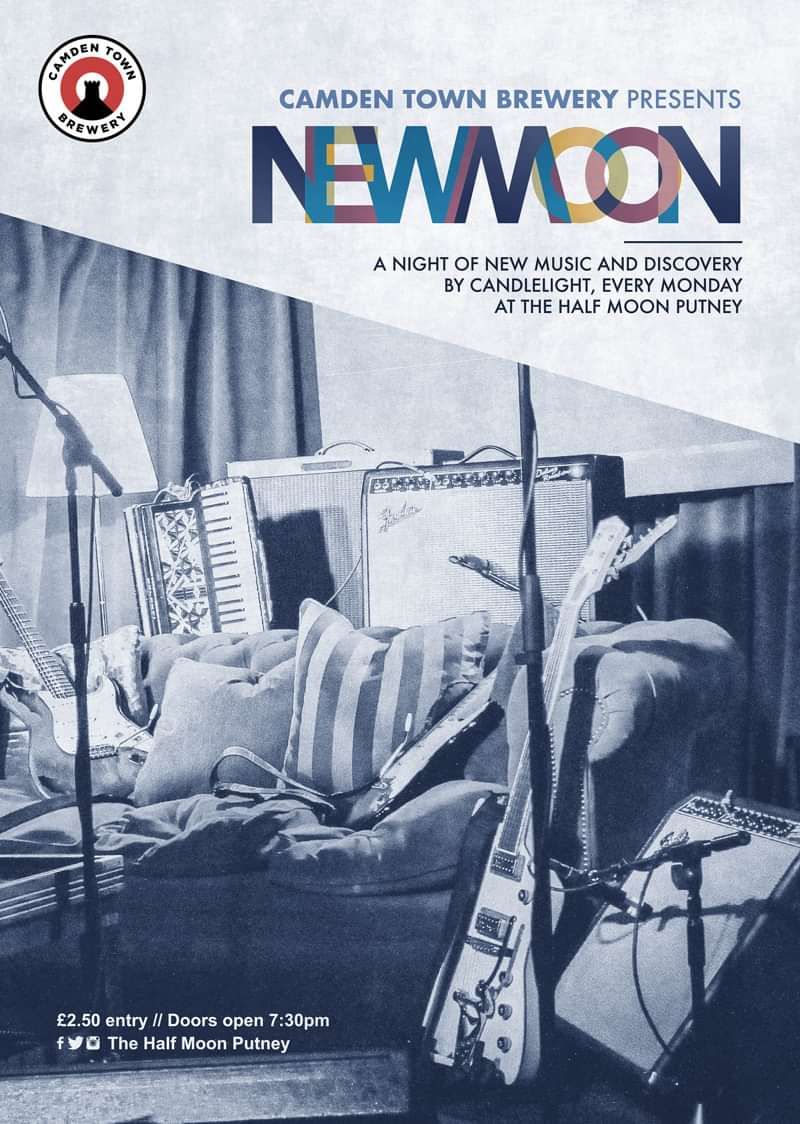 Half Moon presents:
New Moon - A Night of New Music
Ben Hutcheson + Martyn Peters + Helve + House of Mirrors + Castlecombe Drive
£2.50 Adv / Door
Entry Requirements: 18+ after 7pm
General Admission (e-ticket)
A night of new music and discovery. Singer-songwriters, bands, poets, performance artists...
Founded in January 2017, New Moon offers music fans the chance to see the best up-and-coming acts from the UK, Europe, and often from around the globe.
Only £2.50 entry. Food served until 10pm. Doors open 7:30pm. Free Camden Town Beer for the first 24 customers.
If you would like to perform at a future New Moon please apply via music@halfmoon.co.uk
FULL CAPACITY SHOWS ARE BACK - PLEASE READ THIS!
The safety of our staff, artists, crew and the people visiting us as customers is of utmost importance. The changes made to how we operate will only be successful if we have help from the live music community and the people that come to events here. Please read the below...
We will NOT be operating a certification or passport model to enter our shows. Please however do NOT attend if you are showing any Covid Symptoms or if you believe you have been in close contact with someone who has Covid. If you are suffering from symptoms or fear you may be an infection risk please contact us for a refund.
Please support the return of live music by taking a lateral flow test before attending a gig. 15 minutes of your time supports everyone's safety #TakeaTest
Free tests are available from your local pharmacy or free home delivery here: https://www.gov.uk/order-coronavirus-rapid-lateral-flow-tests
Artists are taking a test to protect you. Staff are taking a test to protect you. Be part of the live music community: #TakeaTest before you attend a show.
Again, we are not checking for vaccines or negative tests but we believe our customers will do the right thing for everyone's safety, and we ask you to be extra aware of those around you.
Best wishes,
The Half Moon Music Team