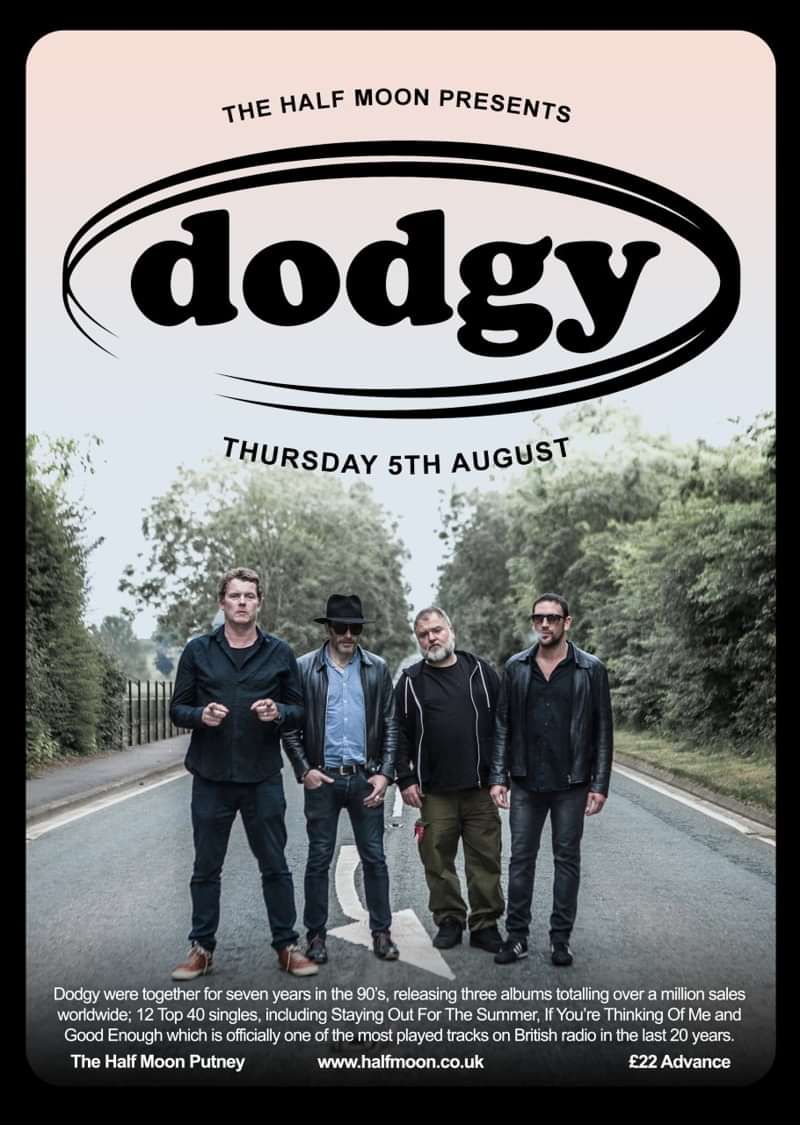 Half Moon presents:
Dodgy
Dodgy + The Bob Baker Sound
£22 Advance
Entry Requirements: 18+ after 7pm
General Admission (e-ticket)
Starting where they left off - Dodgy's last show together was at the start of 2020 at the Half Moon in Putney, celebrating Independent Venue Week.
So where better for the boys to kick off their Summer of shows 2021, with a warm up at their favourite independent London venue!
The first time round, Dodgy were only together for seven years but in that time they sold over a million records worldwide, released three albums and 12 Top 40 singles, including 3 Top 10s and the Top 5 hit 'Good Enough', still a staple of the BBC playlists.
Now back together, the definitive line up of Nigel Clark, Andy Miller and Mathew Priest bring us those catchy summer hits including 'Good Enough', 'Staying Out For The Summer' and 'In A Room'.
'Dodgy's new album is a revelation' (The Guardian).
https://www.songwritingmagazine.co.uk/how-i-wrote/good-enough-dodgy
Support from The Bob Baker Sound
FULL CAPACITY SHOWS ARE BACK - PLEASE READ THIS!
The safety of our staff, artists, crew and the people visiting us as customers is of utmost importance. The changes made to how we operate will only be successful if we have help from the live music community and the people that come to events here. Please read the below...
We will NOT be operating a certification or passport model to enter our shows. Please however do NOT attend if you are showing any Covid Symptoms or if you believe you have been in close contact with someone who has Covid. If you are suffering from symptoms or fear you may be an infection risk please contact us for a refund.
Please support the return of live music by taking a lateral flow test before attending a gig. 15 minutes of your time supports everyone's safety #TakeaTest
Free tests are available from your local pharmacy or free home delivery here: https://www.gov.uk/order-coronavirus-rapid-lateral-flow-tests
Artists are taking a test to protect you. Staff are taking a test to protect you. Be part of the live music community: #TakeaTest before you attend a show.
Again, we are not checking for vaccines or negative tests but we believe our customers will do the right thing for everyone's safety, and we ask you to be extra aware of those around you.
Best wishes,
The Half Moon Music Team
Line Up
Homegrown 25 Tour
Celebrating 25 years of Homegrown, playing the album in its entirety, plus other hits
Tickets on sale NOW!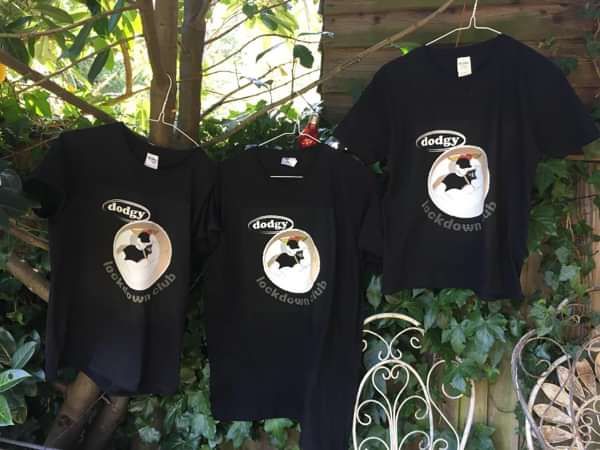 A Born in Preston and relocated to Jersey in 2005, at the tender age of 10 he made his first festival appearance at Jersey Live Festival alongside The Streets, Madness, and Ed Sheeran.
Having moved to London at 17 to attend BIMM Music Institute, an introduction to producer Matt Jones (Ultrasound, Jamie XX, Beady Eye, Minuteman) was key in the realisation of the Bob Baker Sound. Inspired by his early years listening to artist like Johnny Cash, Elton John and Don Mclean, Bob wanted the Bob Baker Sound to be about the sound as well as the song. For the music to sound like it could have been recorded at Sun Studios in Memphis, or RCA in Nashville.