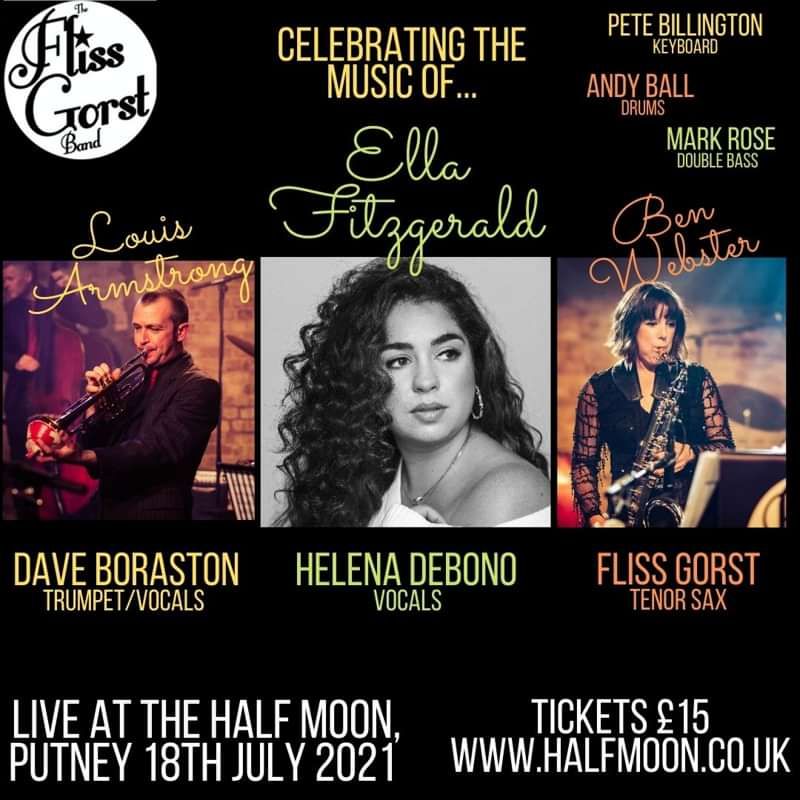 Half Moon presents:
The Fliss Gorst Band celebrate Louis, Ella & Ben
The Fliss Gorst Band
£15 Advance
Entry Requirements: 18+ after 7pm
Get ready for a swingin' affair as we delve into the sensational songbooks of Ella Fitzgerald, Louis Armstrong & Ben Webster with saxophonist Fliss Gorst, legendary trumpeter Dave Boraston and supreme jazz vocalist Helena Debono.
The collaborations between Ella and Louis have attracted much attention over the years. Both huge icons of 20th Century music they loved performing together. Ben Webster, renown for his big beautiful tenor sax sound was saxophonist for Duke Ellington & appeared on 'Ella Fitzgerald Sings The Duke Ellington Song Book' amongst many other classic recordings.
We can't wait to bring our celebration of some of the greatest songs ever written by some of the greatest musicians ever alive to the Half Moon Putney.