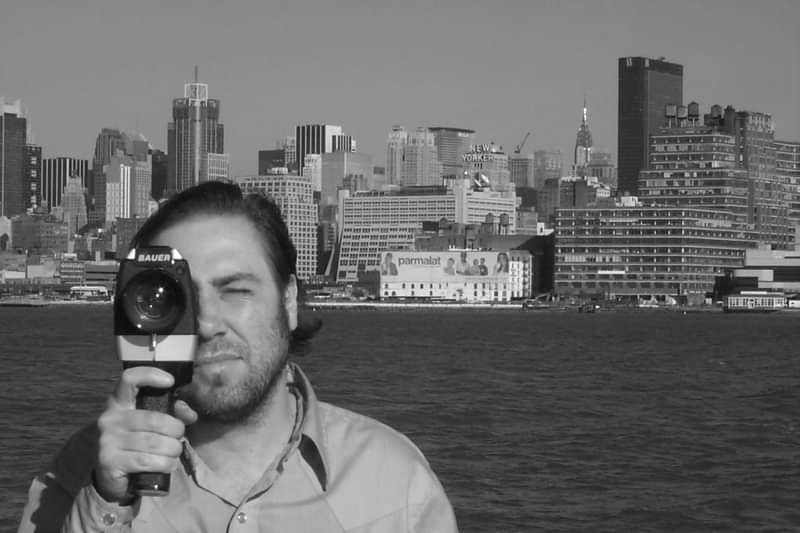 Half Moon presents:
Peter Bruntnell album launch
Peter Bruntnell + Small Town Jones
£18 advance only
Entry Requirements: 18+ after 7pm
PETER BRUNTNELL
After his sold out Autumn shows Peter returns to the Half Moon to celebrate the release of his new album, Journey To The Sun.
Chances are you either have or you haven't already heard of Peter Bruntnell. The Devon/London-based (delete as preferred) singer, songwriter, musician, producer, plastic bag specialist, has been around for a while now, releasing albums since 1995. On 11th June 2021 Peter will release his 12th album, Journey To The Sun, through Domestico Records.
If you ask the likes of Peter Buck, Scott Mccaughey, Willy Vlautin, Jay Farrar, John Murry or Kathleen Edwards they'll all agree that Peter Bruntnell is a writer with rare and mysterious qualities.
"Bruntnell has a remarkable knack for turning out big, dreamy, melodic, memorable songs" - MOJO 
"His songs are warm and beautifully radiant" Uncut 
"One of the finest songwriters in Britain" The Independent 
"One of England's best kept musical secrets" Rolling Stone 
Support is from SMALL TOWN JONES.
COVID RULES:
Please note all shows are now socially distanced, seated, with table service for drinks ordered from our Youngs On Tap app, and a covered garden to meet safely outdoors. Due to current Covid restrictions we are also asking you, at present, to confirm you are from no more than 2 households when booking a table.
Don't forget to book a separate table in the pub if you would like to have a drink or food before or after the show.
Line Up
This would not be a Peter Bruntnell press release without a second paragraph containing a reminder that Rolling Stone once declared Pete to be, "one of England's best kept musical secrets". England has successfully managed to keep Peter Bruntnell a secret for all this time, even from itself. "Maybe this will be the album to finally give him the worldwide superstar recognition he deserves!", enthused every other Peter Bruntnell album review from the last 20+ years, with an admirably unwavering optimism. "If we lived in a just world, Peter Bruntnell would by now be in the middle of his third or fourth global arena tour, his biggest worry working out how to courier his latest armful of Grammy awards back to the UK so his butler could have them installed in the west wing of mansion by the time he got home," said a feature in The Guardian in 2016, intent on letting the cat out of the bag, but failing miserably. Needless to say, we don't live in a just world and Peter Bruntnell is still having to get by without a butler. Although perhaps the curriculum is to blame for this failure to ignite mass awareness, with not one teacher in the past two decades known to have heeded the call from NME to teach Peter's songs in schools.
Peter's new album, Journey To The Sun, will do little to dispel this fantasy of world domination, but it remains unlikely to become in any way a reality. He will remain the secret singer-songwriter, lauded by the likes of Kathleen Edwards, The Delines, Rumer, various members of R.E.M., Son Volt and whatever the collective noun is for several large real ale festivals full of mainly manly middle-aged music geeks.
But don't let that put you off.
Journey To The Sun has more than a whiff of death, longing, leaving & regret - all the cheer you'd expect from a record written and recorded amidst lockdown - with the lack of live shows taking its toll on Pete, it brought about the purchase of a new synthesiser, subsequently followed by a bouzouki. This has resulted in an album with more synth than your average Americana fan would knowingly expose themselves to. And what the fuck is a bouzouki? Signs suggest that Pete may well need to gain new fans in order to replace those who fail to stay afloat in this sea of synths. Eno influences are evident but, but alas, Throbbing Gristle it is not. It is still unmistakably Pete. Just with more synthesiser.
Half of the lyrics to the new songs are credited as having been co-written between Pete and his mysterious - possibly imaginary - long time collaborator, Bill Ritchie. The album was recorded and self-produced at Pete's home in Devon. "Self-produced" and "recorded at home" being the ultimate buzz words in this quest for a hit record. It features Pete playing the majority of the instruments, aided only by mastering engineer Peter Linnane adding various vintage keyboards along with Iain Sloan, who was invited to add pedal steel to Dharma Liar.
Chances are you're either going to listen to the record or you're not. But Peter's getting on a bit now. Better stowaway on this covert bandwagon before it's too late.
"Breathtaking, full of subtle storytelling, sparse yet effective instrumentation and dreamy melodies!" 5- stars - Maverick
"In tune with the folk-rock of John Martyn, questing for hope, love and warmth" 4 - stars - Q
"Songs of unpretentious honesty like a British Ron Sexsmith" - Nigel Williamson, Uncut
"Wilco-style tales of lost and lonesome outriders" - Mojo
"Within a few bars you can feel the heft and weight of the songs" - Americana UK
www.smalltownjones.com Twitter: @smalltownjones www.facebook.com/smalltownjones