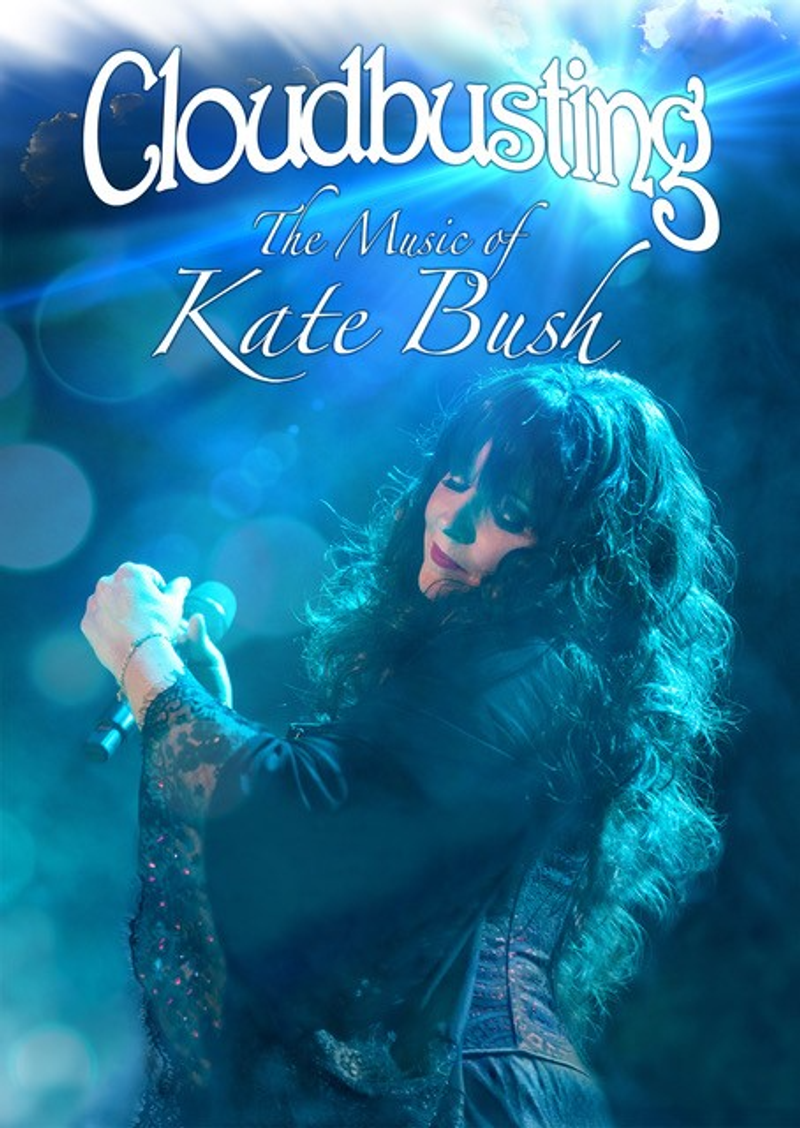 Half Moon presents:
Cloudbusting - Evening Show
Cloudbusting - The Music Of Kate Bush
£22 advance only
Entry Requirements: 18+ after 7pm
Please note all shows are now socially distanced, seated, with table service for drinks ordered from our app, and a covered garden to meet safely outdoors. We have moved into Tier 2 this week here in London, so we are also asking you, at present, to confirm you are from the same household when booking a table.
Cloudbusting - The Music Of Kate Bush
'If you missed seeing Kate herself, Cloudbusting are the next best thing!' Simon Mayo, BBC Radio 2
Cloudbusting have been championed by BBC ONE as one of the most authentic tributes in the world. Their passion for Kate's music has won over sceptical fans everywhere, challenging perceptions of what a tribute band can be and resulting in sell-out performances across the UK.
'There can only be one Kate Bush' says vocalist Mandy Watson, who never attempts to mimic Kate on stage. 'When you sing her music the characters in the songs take over - they are what you become, not Kate. We're just fans, amazed at this opportunity to perform this music we love so much'.
Many of Kate's original collaborators from stage and studio have been inspired to join the band on stage, including bass player Del Palmer, drummer Preston Heyman and dancer Stewart Avon Arnold, all of whom performed with Kate on her legendary Tour of Life live shows.
'I could have been listening to Kate herself!' - Preston Heyman
Running Up That Hill, Wuthering Heights, Hounds of Love, Babooshka, This Woman's Work, Wow… the band can't wait to whip up a storm of love for Kate's music once again, featuring all the hits you'd expect as well as many songs you wouldn't! A Cloudbusting concert is an event no Kate Bush fan will want to miss and this unique and intimate performance, the band's very first socially distanced one will still ensure that you exchange the experience.
In the words of Kate herself, 'We're Cloudbusting, daddy!'
'Utterly, surreally brilliant' - Mick Wall, Classic Rock Magazine
*Tickets available to purchase in groups of 2 and 4, priced at £22 each. 4 performances over 2 days - performances at 3.30pm and 7.30 pm
PLEASE NOTE THIS IS THE LATE SHOW - TICKETS ONLY VALID FOR 7PM EVENT
Don't forget to book a separate table in the pub if you would like to have a drink or food before or after the show. Table service for drinks will also be provided in the venue for the duration of the event.*