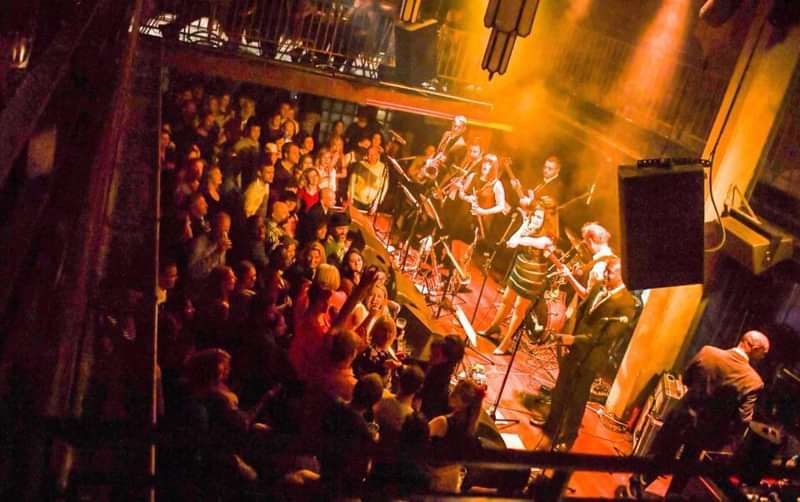 Half Moon presents:
MyWinehouse Band - Evening Show
MyWinehouse
£20 advance only
Entry Requirements: 18+ after 7pm
Laura Jane Butler brings the stunning sounds of Amy Winehouse to life. Since 2007 she has been recognised as the Official Amy Tribute, the best and most authentic, naturally, to Amy. They all say that but you simply have to go and see to believe.
THE MUSIC OF AMY LIVES ON ......
Voted UK No1 Tribute 3 consecutive times & hailed as one of Britain's best tributes by The Sunday Times & The Stage.
"She's so much like Amy I can't watch her" Mitch Winehouse
"Laura is the best tribute to my Amy, go and see her with her band they are outstanding " Janis Winehouse
" You do Amy proud, don't stop doing what your doing " Billy Ocean
Six piece band includes:
FLISS GORST, who has just released her Album reaching No5 in the Jazz Charts, will be directing The My Winehouse Band with quality musicians who regularly play venues Ronnie Scots, Jazz Cafe , Pizza Express Live Soho & Camden's Poppys.
Laura is proud to have her as Musical director for THE MY WINEHOUSE BAND - Official Tribute Band to Amy Winehouse.
*This is a Socially Distanced Event. Tickets are available to purchase in groups of 2 and 4, priced at £20 each. Doors open 3pm and 7pm, band on stage strictly 3.30pm and 7.30 pm, no late entries permitted.
PLEASE NOTE THIS IS THE LATE SHOW - TICKETS ONLY VALID FOR 7PM EVENT*
(£1 per ticket is donated to the Amy Winehouse Foundation)