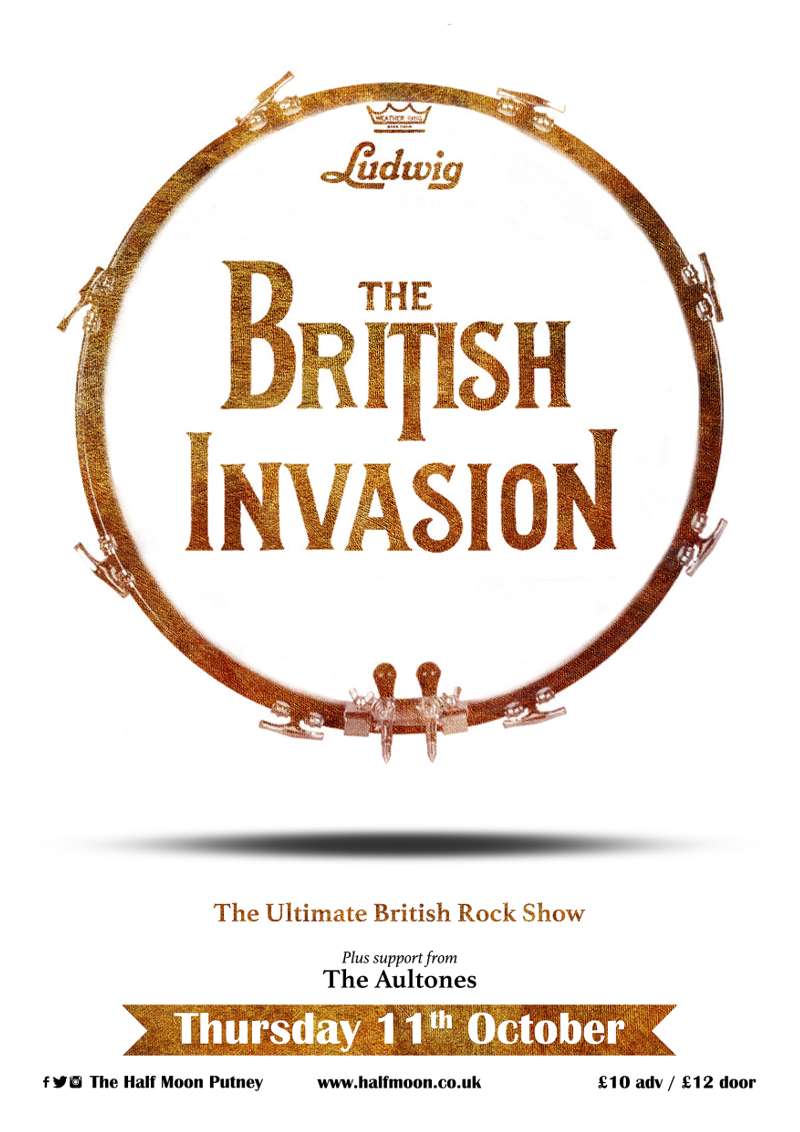 Half Moon presents:
The British Invasion
The British Invasion
£10 adv / £12 on door
Entry Requirements: 18+ after 7pm
General Admission (e-ticket)
The British Invasion "The Ultimate Tribute To 60's British Rock" The musical group known as THE BRITISH INVASION are from Central, Ohio in the U.S.A., and cover the music from all of the English groups of the 1960s. From The Animals to The Zombies, it's all there: The Beatles, The Rolling Stones, The Kinks, The Who, The Dave Clark Five, The Hollies, Herman's Hermits, and many more...
Everything has been faithfully reproduced to exact detail, from the music, clothing, and hairstyles, to the vintage guitars and equipment.
Join THE BRITISH INVASION on this musical journey as they travel through time complete with outfit changes representing each era.
As you listen to these hits from the past, it is likely you will believe that they are being played and sung by the original artists themselves.
Members of The British Invasion have performed to enthusiastic audiences all over the United States, as well as in Liverpool, Manchester, and London, England, the birthplace of the British Invasion.
So if you love the music of this era, or just want to experience for yourself what all the excitement was and is about, this is the show for you! This is much more than a Beatles tribute… It's a MAGICAL MUSICAL TOUR . . ."A Splendid Time is Guaranteed for All".
Website: www.TheBritishInvasion.org Facebook: www.facebook.com/TheBritishInvasionPage
*Please note this is not the Johnny Warman British Invasion Show featuring Dave Gregory