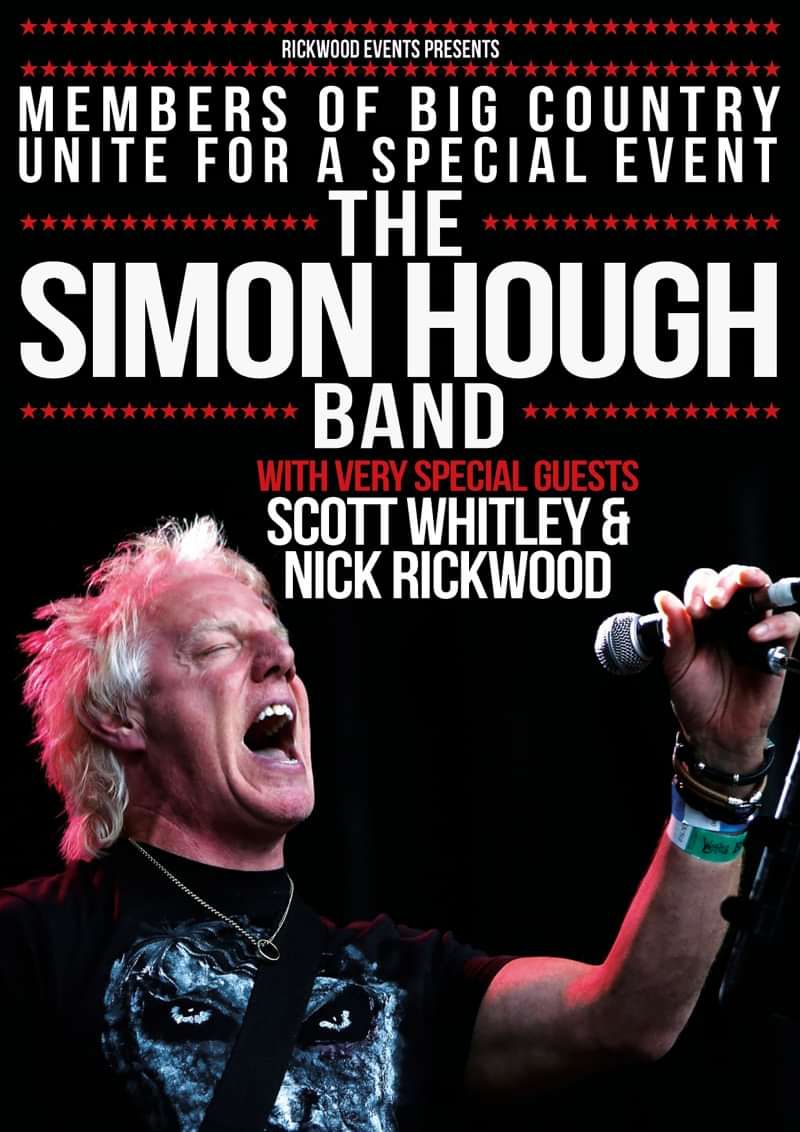 Half Moon presents:
The Simon Hough Band (Big Country)
The Simon Hough Band
£15 Adv / £17.50 Door
Entry Requirements: 18+ after 7pm
General Admission (e-ticket)
The Simon Hough Band is an originals project fronted by Big Country singer Simon Hough, also joining Simon is fellow big country bass player Scott Whitley.
Simon Hough has been in the music industry for over 35 years as a full time musician and songwriter. He has been the current lead singer with Scottish Celtic legends Big Country since 2013.
Joining Simon is fellow Big Country Bass player Scott Whitley. His musical career has extended over a period of almost 30 years as a full time professional artiste, and has worked with an array of great names over this period.
Band Members:
Simon Hough - Guitar and Vocals Scott Whitley - Bass and Vocals Nick Rickwood - Drums and Vocals James Parkinson - Guitars and Vocals
Line Up
Some of the great Artists Simon Hough has worked alongside his extensive musical career:
Denny Laine (Wings Moody Blues) Top Topam (Yardbirds) Alan Silson. (Smokie) Peter Spencer (Smokie) Clive Bunker (Jethro Tull) Eric Bell (Thin Lizzy) Liane Carroll (Jackie Dankworth band) Noel Redding (Jimi Hendrix band) Trevor Burton (The Move) Jerry Donahue (The Hellecasters) Wayne Fontana (The Mindbenders) Herman's Hermits (Barry Whitman) Alan Gregson (Corner Shop) Pete Zorn (Gerry Rafferty) John Coghlan (Status Quo) Zoot money (Big Roll Band) Ken Nicol (Stylie Span) Richard Jobson (Skids) Big Country (current lead singer)
Bass player Scott Whitley has also worked with an array of great names, including:
Eric Bell (Thin Lizzy) Dave Sharp (The Alarm) The Boomtown Rats The Ric Lee Blues Project (Ten Years After) The Rubettes, Charlie Morgan (Elton John) John Jorgenson (Elton John) Bobby Elliott (The Hollies).
Video Link here
Facebook here