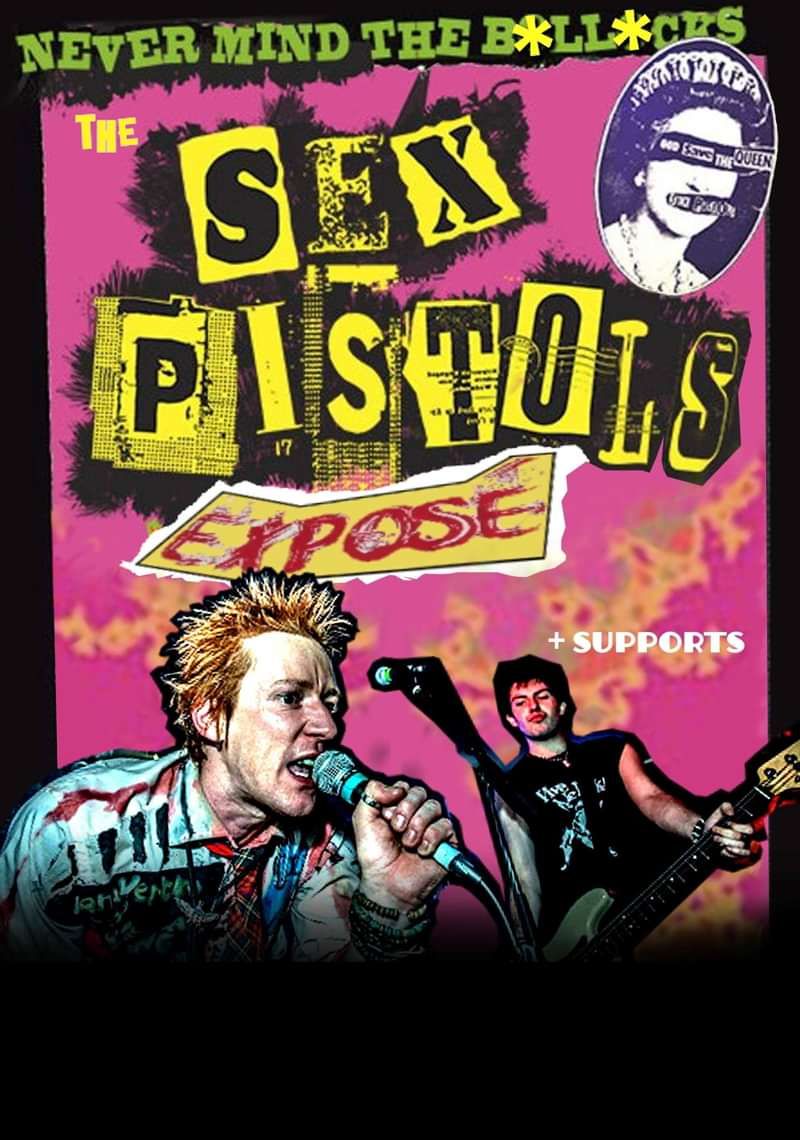 Half Moon presents:
Sex Pistols Exposé
Sex Pistols Exposé
£12 adv / £14 door
Entry Requirements: 18+ after 7pm
General Admission (e-ticket)
Sex Pistols Exposé - World's number 1 tribute band
Gloriously rising from the ashes of the best Sex Pistols tribute band there ever was (Sex Pistols Experience), 3 former members coming together by the love, passion and dedication to pick up where they left off with a brand new drummer.
Johnny Rotter - The Collaborator Kid Vicious - The Gimmick Steve Jonesy - The Crook Paul Cooky - The Tea-Maker
Line Up
Tons of experience and thousands of worldwide shows between them including:-
Japan - New Zealand - Australia - USA - Brazil - England - Scotland -Wales - Northern Ireland - Ireland - United Arab Emirates - Iceland - Sweden - Spain - France - Germany - Belgium - Netherlands - Italy - Austria - Czech Republic - Slovakia - Croatia - Poland - Romania - Slovenia - Slovakia - Serbia.
They DO NOT disappoint! ~A plethora of TV and documentary appearances. ~Cameos in Sex Pistols after parties. ~Full approval from the 'actual' Sex Pistols even John Lydon said " Fucking good luck with it " ~Played the famous 100 club, Longhorn Ballroom in Dallas, Riverboat on the Thames, so here they are - the band that incriminates its own audience, marching forth & giving the crowd what they want again.