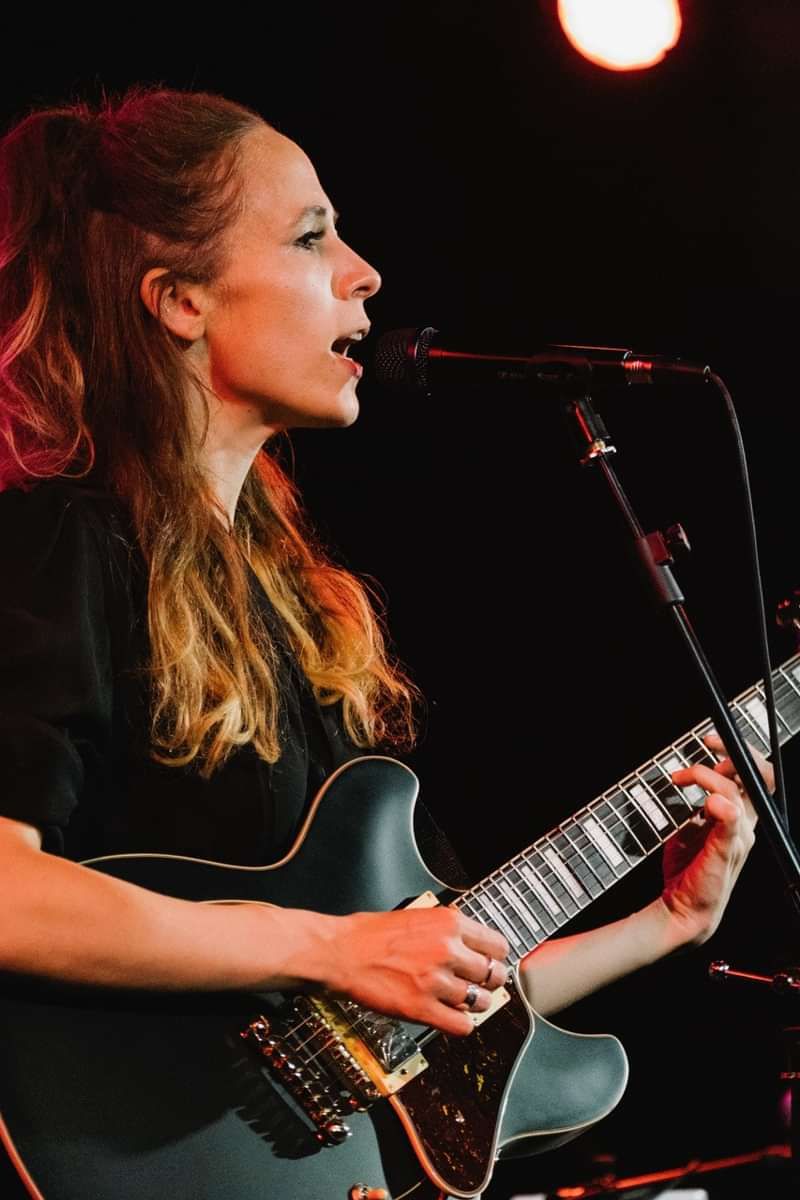 Half Moon presents:
The Katey Brooks Band
Katey Brooks
£12.50 adv / £15 door
Entry Requirements: 18+ after 7pm
General Admission (e-ticket)
Katey Brooks and her band of top session musicians make their first appearance at The Half Moon this August.
Katey Brooks is a rebellious artist that resists formula.
*A devastating songwriting talent this 'rising singer-songwriter had the crowd eating out of her hands' (The Independent) and is simply 'not to be missed' (Time Out). *
*The 'powerful' (Evening Standard) songstress defies easy classification, with a sound blending folk, soul, blues and country. *
Her finger-picked, harmony-inflected sound on the 2016 I Fought Lovers EP received an enthusiastic reception from radio stations around the UK and internationally, including BBC Radio 2, BBC 6 Music and CBC Canada and her new album Revolute was released in May 2019 to huge critical acclaim across the world. Revolute blends soul and folk with Americana to "create something hopefully pretty different…My realm is connection and emotion, something quite raw, I think" – says Katey.
To watch her sing live is to witness emotional exorcism, but when you know her backstory, it's hardly a mystery why. Growing up inside a cult, as a child Katey found refuge in song. Later, she travelled the world with her guitar on her back, writing everywhere from the Occupied West Bank to an abandoned Finnish island. Over a career spanning four continents, Brooks has journeyed from intimate living rooms to opulent concert halls, from dive bars to decorated studios with some of music's biggest names, boasting famous admirers like Joss Stone.
She has recorded with Bill Wyman of the Rolling Stones and Paloma Faith at Abbey Road for BBC Radio 2's Children in Need single. She has shared bills with a host of big names including Newton Faulkner, Ghostpoet, Martin Simpson, Deaf Havana, Lou Rhodes (Lamb), Mike and the Mechanics, and Mystery Jets. She has played some of the world's biggest festivals including Glastonbury, WOMAD, the 2012 Paralympics, the Cambridge Folk Festival and Australia's National Folk Festival.
Line Up
"A powerful performance that suggests we will be hearing a lot more of Ms Brooks." Evening Standard
"This has been a performance I won't forget in quite a while – or perhaps ever." SLAP Magazine
"Exceptional" From The Margins
Singer-songwriter Katey Brooks has a unique sound that epitomises the culturally diverse environment in which she grew up. Born and raised between Bristol, London and Arizona to musical parents, the Indy Music Awards finalist is perhaps best described as a female Hozier, with all the haunting intensity and every bit of the soul.
With a 'voice to melt glaciers' (Venue magazine), Brooks is at home anywhere she can take her guitar. From Glastonbury to the National Folk Festival in Australia, her devastating vocal talent has gained her admirers across the music industry as well as an adoring public. Her voice has been used on songs that also feature the likes of Paloma Faith and Imelda May, she has appeared on a compilation with
Anais Mitchell, Ane Brun and Marissa Nadler, and has shared bills with a wide variety of acts including Newton Faulkner, Ghostpoet, Martin Simpson, Deaf Havana, Lou Rhodes and Mystery Jets.
The haunting, ethereal sound of her 2016 'I Fought Lovers' EP received a warm reception from radio stations around the UK and internationally, including BBC Radio 2 / 6 Music and CBC Canada, and acted as a fitting prelude to the sonic largesse of her forthcoming new album, 'We The People'.
Brooks is often on the road and has led a fascinating life populated with a vivid cast of characters from whom she has drawn inspiration for her songs. The writing for the album began in the chaos of London life, continued while on tour in the dusty expanse of Australia, before being completed on the side of a beautiful mountain in the Welsh wilderness.
Brooks packed in tours of Europe, Australia and Canada in 2016, followed by a return visit to Australia in early 2017 that included sell out performances at the National Folk Festival. She has spent much of the year recording 'We The People' (her second album), from which 'Will She' is the opening salvo.