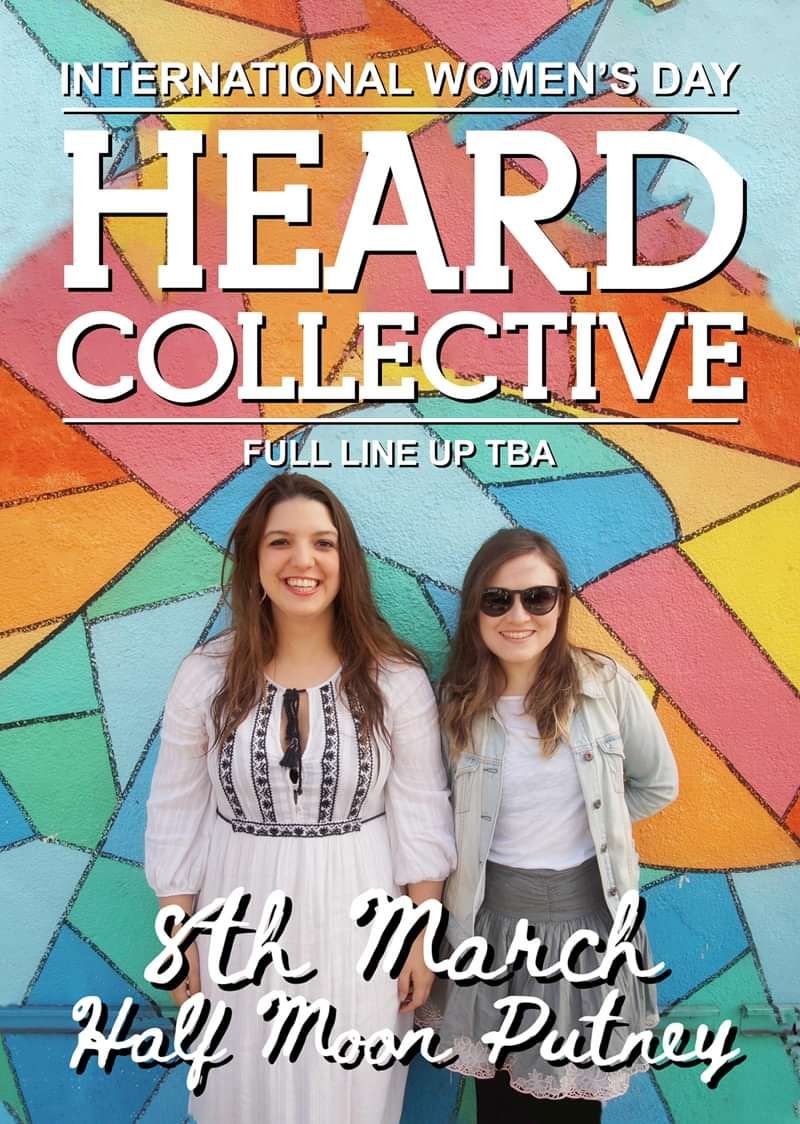 Half Moon presents:
International Women's Day with Heard Collective
HEARD Collective + Michele Stodart + Hannah White
£10 adv / £12 door
Entry Requirements: 18+ after 7pm
General Admission (e-ticket)
Save The Date! HEARD are back for our first gig of 2020 on March 8th at Half Moon Putney!
We couldn't be more thrilled to spend #InternationalWomensDay together, sharing a very special lineup of talented #womeninmusic.
Guests so far include Michele Stodart *(Magic Numbers) and *Hannah White.
Line Up
Singer-Songwriters Daisy Chute and Cerian co-founded the collective HEARD after they first met in the studio recording vocals for Radiohead album A Moon Shaped Pool in 2016 and then singing Ilan Eshkeri's score for the Burberry fashion show shortly after.
Both multi-instrumentalists with Celtic roots and renowned for their angelic voices, they decided to combine forces and form a new collective of female musicians who tour together, play together and support one another. The idea was born out of a desire for more female representation in the industry and was inspired by other collectives such as Nashville-based I'm With Her, British collaborations Songs of Separation, Woman to Woman and music by indie folk/pop bands like First Aid Kit and The Staves.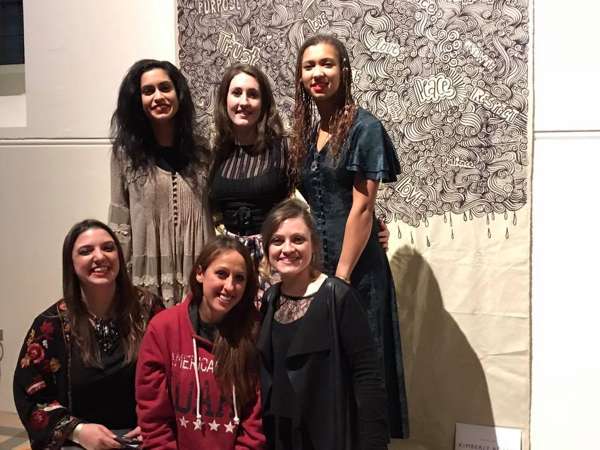 Michele Stodart is a solo artist as well as bassist, vocalist and co-songwriter with much loved, Double Platinum selling The Magic Numbers. The band recently released their fifth studio album, Outsiders, in May 2018 to great critical acclaim. In 2012, Michele self released an album of her own songs, Wide-Eyed Crossing, a southern drenched journey into Americana country blues. "
"I never thought I'd release a solo album, but I needed closure from those songs, so recording them was the only way to truly move on."
Michele continued writing, and started using her skills on bass, guitar and backing vocals, which led to many projects on stage and in the studio with artists including Kathryn Williams, David Ford, Ren Harvieu, David Kitt, O'Hooley & Tidow amongst many others. Michele later signed to none other than Bjork's record label One Little Indian releasing her second solo album Pieces in 2016. The album and Michele's intimate heart wrenching live performances really sets her apart from her peers and proves she is an artist and songwriter in her own right. There's plans to record a new album this year.
"Steeped in languid melancholy... [it] sits in a rich tradition that encompasses such touchstone female performers as Karen Dalton, Judee Sill... Emmylou Harris or Gillian Welch... 'Pieces' may just be the most impressive record she's ever made" - 8/10 - Uncut
"To say that Michele's songs are 'rich' is rather an understatement – it has become the norm for the majority of people at her gigs to leave either speechless, or (and more often the case) crying…. Michele's solo music is truly breathtaking." - For Folk's Sake
Hannah White, a Yamaha Official British singer-songwriter who both as a solo artist and with Norwegian A-listers 'The Nordic Connections' has risen to prominence with airplay on BBC Radio 2, BBC 6 Music, BBC lntroducing and through major Spotify Official playlists.
Hannah is an artist with a genuine social conscience and an advocate for independent musicians and writers across the UK. Praised by the London Evening Standard as an "activist" and "arresting and wholly believable" by Acoustic magazine she was described as "an artist who can deliver social conscience in the folk troubadour style of a Judy Collins or Joan Baez" by Country Music Magazine.