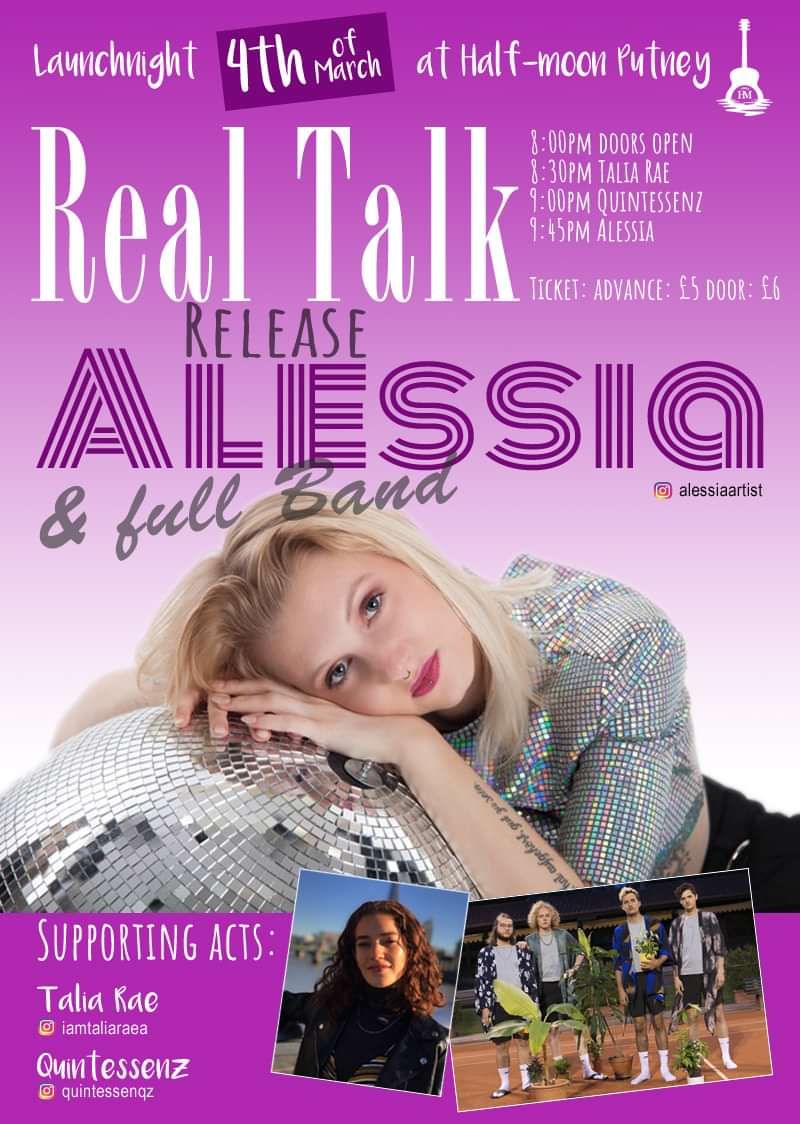 Half Moon presents:
'REAL TALK' by Alessia and Band
Alessia + Quintessenz + Talia Rae
£5 adv / £6 door
Entry Requirements: 18+ after 7pm
Having moved from Switzerland to London last year to pursue her studies in music, Alessia has since written her single titled Real talk which is set to be released digitally on the 4th March 2020.
Coming from a jazz piano background, Alessia created a beautifully written set of 4 pop songs, which encompass her personal life and reflect on emotional experiences. Her simple yet piercing lyricism conveys an honest relatability to the listener, instantly producing an intimate bond with her music. Her words are backed up by melancholic and powerful instrumentals, driven by her performing band members on the drums, guitar and bass. She met Sebastian Infante, Sam Fessey and Eliott Malandra respectively at BIMM, which is the university the whole group attends.
The EP will be officially launched on its release date with a performance at Half Moon Putney, which includes supporting acts Talia Rae and Quintessenz.
Line Up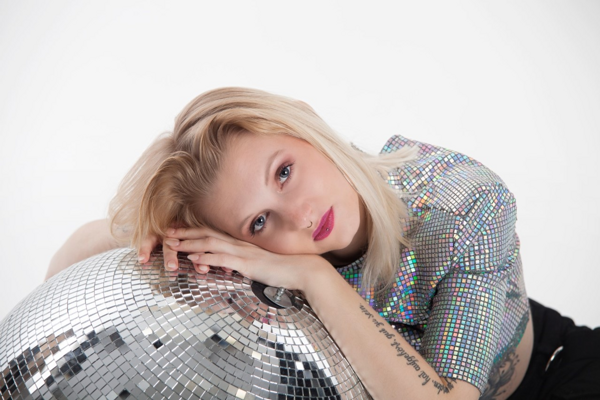 Instagram - @quintessenzqz Facebook - Quintessenz
Bio on Quintessenz (support band):
Shortly after winning the 'Imagine Bandcontest', Quintessenz received major attention in Northwest Switzerland and grew their fan base through numerous live performances and radio appearances.
Their second EP 'Ellipsis' charted at number 18 in the national album charts in April 2017. The band have grown a stable network in London's music scene and have played cult live music venues such as The Troubadour and The Half Moon.