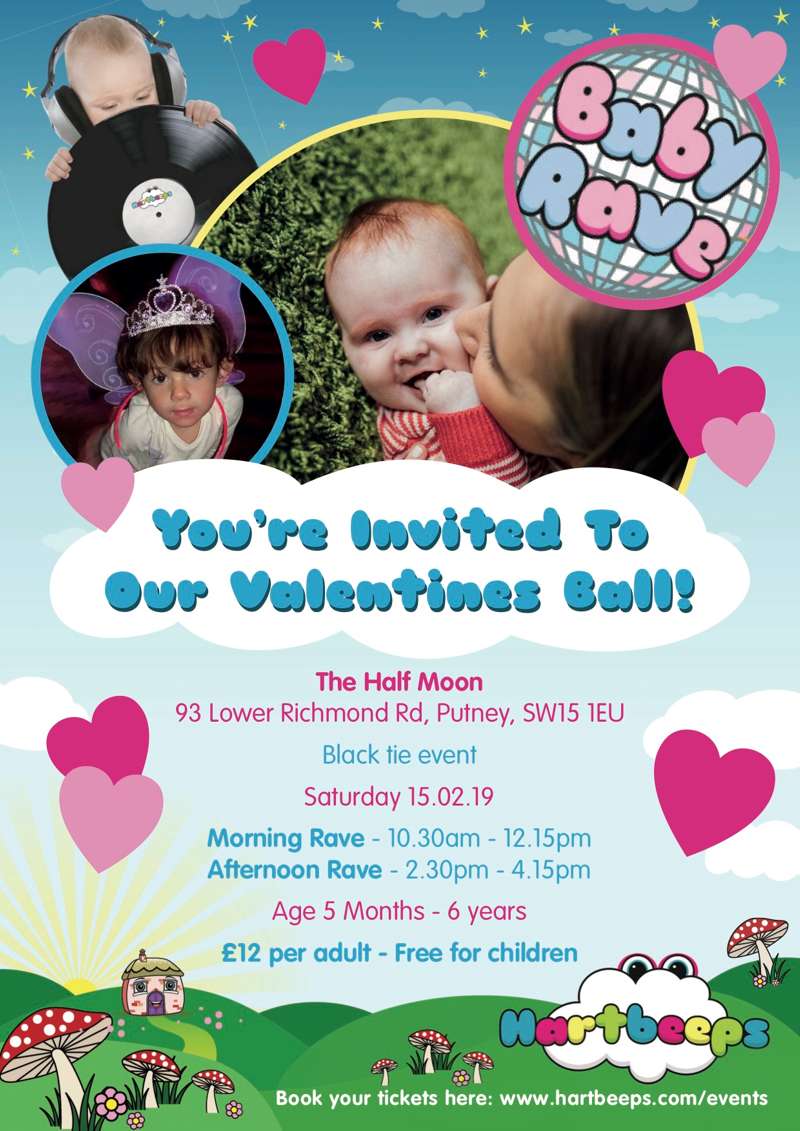 Half Moon presents:
Heartbeeps Valentine's Ball - Morning
£12 adults / children free
Entry Requirements: 18+ after 7pm
Buy Tickets
MORNING EVENT
Come along to our Valentines baby ball. Its a 'black tie' event (basically an opportunity to dress you and your babies up in fancy clothes - NO NEED to but if you'd like to then go ahead).
Bring the whole family to sing, play and rave. The event will begin with different Hartbeeps play areas where the children will be able to dress up and explore different toys. We will then have a magical Valentines Hartbeeps session.To finish we will party!
The final section we will dance with our grownups fave rave tunes. Please send in your song requests to kimmy@hartbeeps.com (which song makes you wiggle?)( We want to see your bass face) (As its valentines we would also love to know which songs you like to slow dance to)
Ticket Prices: £12 per adult. FREE for children