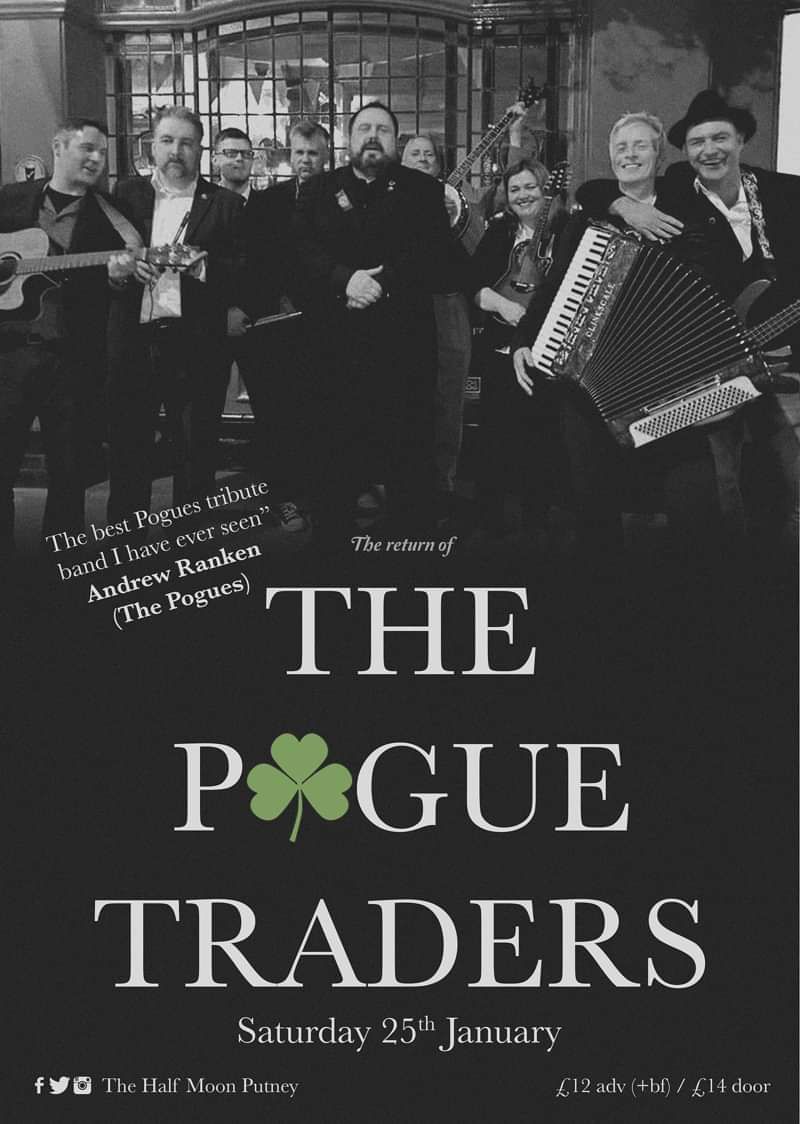 Half Moon presents:
The Pogue Traders
The Pogue Traders
£12 Adv / £14 Door
Entry Requirements: 18+ after 7pm
After taking The Half Moon by storm at their sell-out St Patricks night, the wonderful Pogue Traders return for a fun filled celtic Burns night celebration.
Formed back in 2007, The Pogue Traders have become established as the UK's leading Pogues tribute band. With a comprehensive set of Pogues numbers that are very faithful to the studio arrangements, The Pogue Traders play to sell-out major-venue audiences in London, Glasgow, Birmingham, and Nottingham, and to crowded pubs all over the country, leaving behind thousands of satisfied gig-goers.
"The Best Pogues tribute band I've ever seen" – Andrew Ranken (Pogues Drummer)
Line Up
It's not The Pogue Traders who describe themselves as the UK's best Pogues tribute band - that's what The Pogues' own drummer Andrew Ranken said about us; and we are delighted to be backed by The Pogues who recently posted: 'London, Go see these blokes!'
'I'll come straight to the point: The Pogue Traders are absolutely fantastic. Seriously, if you ever see these guys and leave without an ear-to-ear grin spread across your chops and a song in your heart, stop and check your pulse - you may very well be dead.'
Neil Skinner, Watford Observer