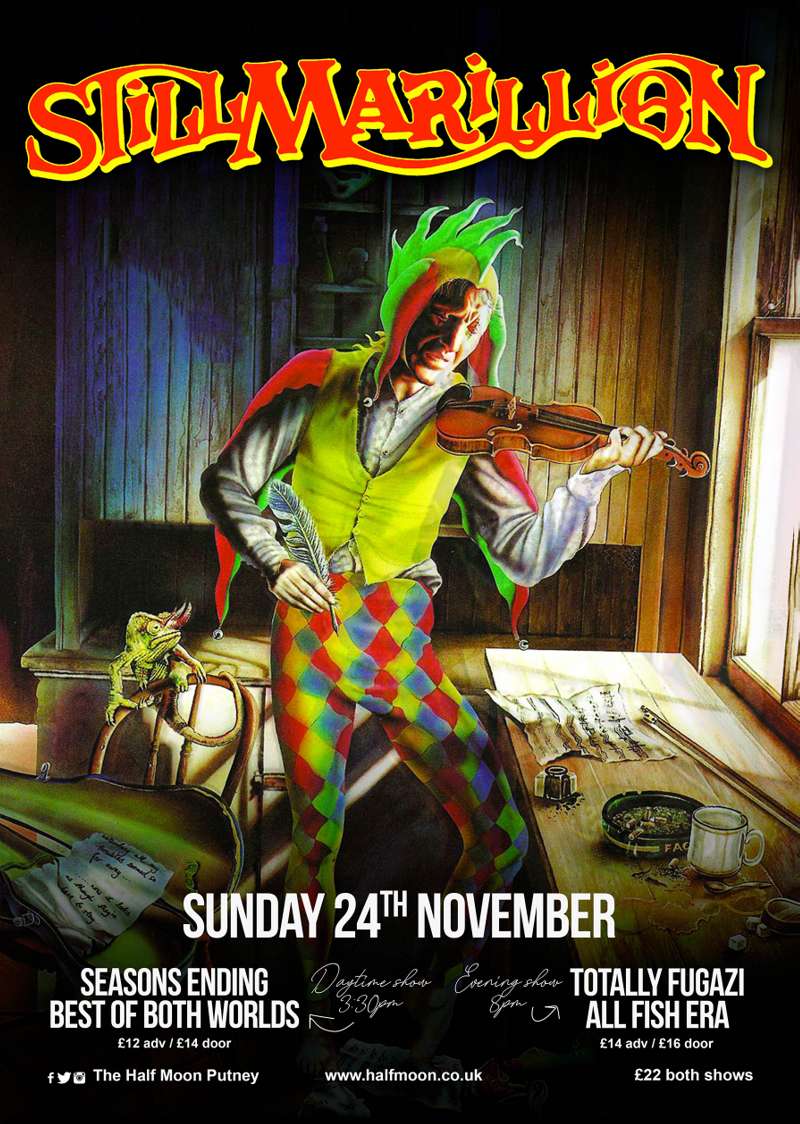 Half Moon presents:
Matinee - StillMarillion - Seasons Ending - Best of both Worlds
StillMarillion
£12 Adv / £14 Door / £22 Including Evening Show
Entry Requirements: 18+ after 7pm
Line Up
Formed in 2008 and in 2018 celebrating their 10th anniversary year. StillMarillion pay homage to the era of Marillion when the enigmatic vocalist Fish was onboard. Fronted by Martin Jakubski, who sings the songs with passion and authentic Scottish brogue.
In 2014 Martin received a great endorsement of his vocal capabilities from original Marillion guitarist Steve Rothery. Steve asked Martin to sing Marillion songs as part of his solo show and Martin has now become a regular feature in The Steve Rothery Band. Both Steve Rothery and Mark Kelly have performed onstage with StillMarillion.
StillMarillion are completed by an experienced line up of musicians who have performed in other notable acts such as Moving Pictures, Abel Ganz, Maiden Scotland and Paul Di'anno. StillMarillion regularly tour across the UK and into Germany and The Netherlands bringing their unique live performance, not only to diehard fans but to many casual observers who enjoy a good live music show.
StillMarillion focus on the first four Marillion albums and other material of the Fish era and are well know for their album themed nights when they have performed classic albums such as Misplaced Childhood and Clutching at Straws in their entirety. They also regularly perform many of the classic B sides and to date have performed every Fish Era song and B-side apart from Charting The Single which will be performed in 2018 for the 35th Script anniversary shows...............We March!