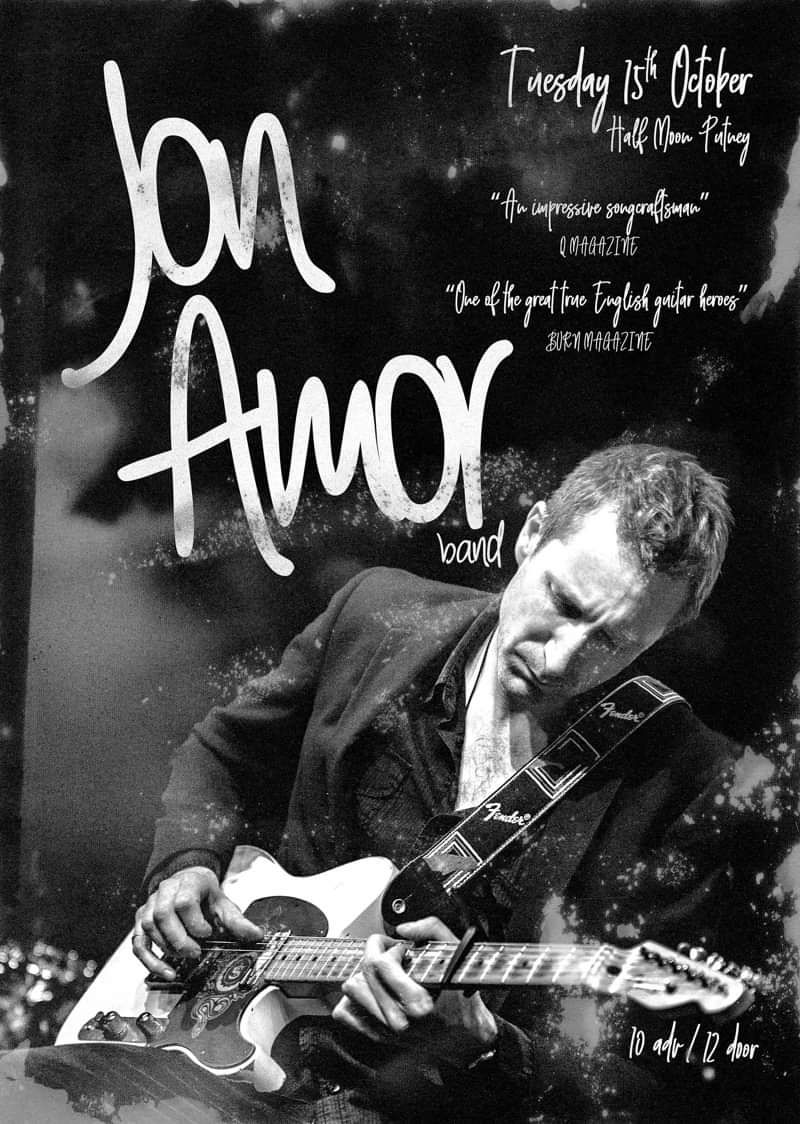 Half Moon presents:
Jon Amor
Jon Amor
£10 adv / £12 door
Entry Requirements: 18+ after 7pm
General Admission (e-ticket)
JON AMOR
Having made his name as a guitar player with legendary UK blues band THE HOAX, Jon Amor has established himself as a fine singer/songwriter in his own right, releasing a string of highly acclaimed solo albums, spearheading the widely successful JON AMOR BLUES GROUP ( Video link ), and as part of the all-star UK line-up THE BOOM BAND.
His brand new studio album "Colour In The Sky" features guest performances from Ian Siegal, Paddy Milner, Bob Fridzema Joel Fisk, Mark Barrett (The Hoax) and Clive Deamer (Robert Plant, Radiohead) and showcases Jon's wide-ranging - and never predictable - songwriting talents.
Jon will be touring extensivey with his band in the UK and Europe throughout 2019
"An impressive songcraftsman" Q MAGAZINE
"One of the great true English guitar heroes" BURN MAGAZINE
"A string of great, intelligent songs" MAVERICK MAGAZINE
Listen to "Colour In The Sky" here
News, tours and sounds: www.jonamor.com
Line Up
UK vocalist and guitarist Jon Amor, formerly of award-winning British band The Hoax, has joined forces with long-time collaborators Dave Doherty, Chris Doherty and Simon Small to form Jon Amor Blues Group. Drawing inspiration from the Blues greats of the past like Muddy Waters and Howlin' Wolf, as well as more contemporary acts like Black Keys and Jon Spencer Blues Explosion, the group's sound is powerful, raw and uncompromising.