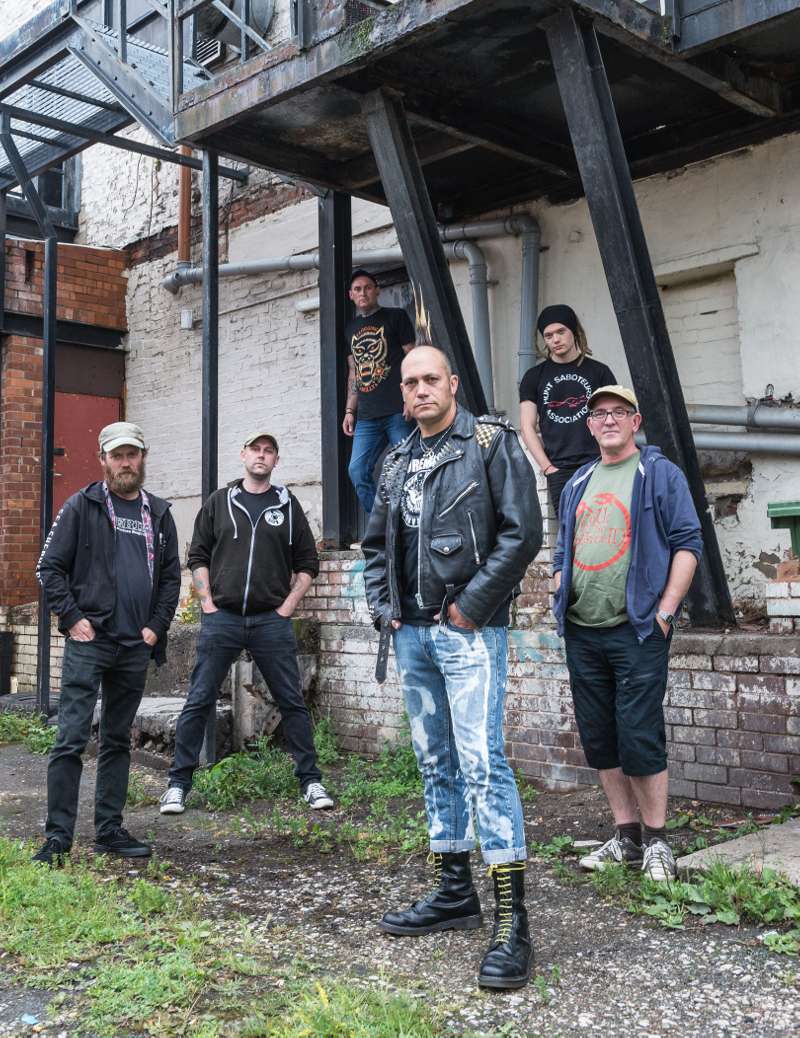 Half Moon presents:
Ferocious Dog
Ferocious Dog
£20 Advance / £23 Door
Entry Requirements: 18+ after 7pm
General Admission (e-ticket)
Often referred to as the "Hell-Hounds", Ferocious Dog have amassed an army of fiercely loyal followers.
Fan-favourites such as "Gallows Justice" and "Black Gold" will have crowds of live music fans bouncing around and singing in unison while the beautifully melodic "Slow Motion Suicide" will leave spectators in a state of complete euphoria. ·
With their previous three albums receiving rave reviews and a highly anticipated fourth album on the way, the band have built a huge following of dedicated listeners. It is their live shows however, that truly set this band aside from all others.
Line Up
Nottinghamshire band Ferocious Dog are fiercely independent - the band have self-released two full studio albums, the eponymous 'Ferocious Dog' and 'From Without'. A third long player is due for release this autumn.
Acoustic magazine in their review of "From Without" described their song "Poor Angry and Young" as "A glorious hymn of anarchy". Continuing to say "There is nothing new about rebellion, but Ferocious Dog lay it on the line and whip up a hell of a storm along the way".
The band came to national prominence as the first unsigned band to sell out the mighty "Rock City" (2000 cap), from this followed playing Billy Bragg's Left Field stage at Glastonbury in front of a massive crowd, to sharing the stage with The Levellers on their sold out European and UK tour in November. Ferocious Dog left the audience in no doubt that they had witnessed a band that has a passion to dominate the folk/punk music scene. The promoters of these shows at Melkweg, Amsterdam and the German venues were so impressed they wanted the band back to do their own headline shows.
With European and Sold-Out UK tours booked for 2017, and slots at some of the UK's and European favourite festivals, this promises to be another exciting year in the ascent of this exceptional band.
"Ferocious Dog are the new noise on the block – and are surprising everyone with their rapid ascent. There is no way they're following any hipster templates – fronted by a big burly man with a mohican who sings impassioned political songs of broken Britain whilst his band seethes like a punky Levellers – they are the music business's worst nightmare – a great band who are going to make it without anyone's permission". (John Robb, Louder Than War, Glastonbury, 5th July 2016)
R2 - 4 stars - "Ferocious Dog have built an enviable live reputation and rabid following over the last few years with a series of incendiary live shows and a busy schedule of gigging"
Maverick - 5 stars - "This exciting six piece outfit tread their own path, offering a unique brand of edgy and nerve jabbing folk punk/folk rock/alt rock...What The Clash, Stiff Little Fingers and Sham 69 would have sounded like if they had joined forces with Billy Bragg, The Levellers and Bellowhead."
"it is the sound of revolution that beats in the heart of anyone who seeks equality, and the six piece band from Nottinghamshire burst with flavour and ferocity" – Ian Hall, Liverpool Sound