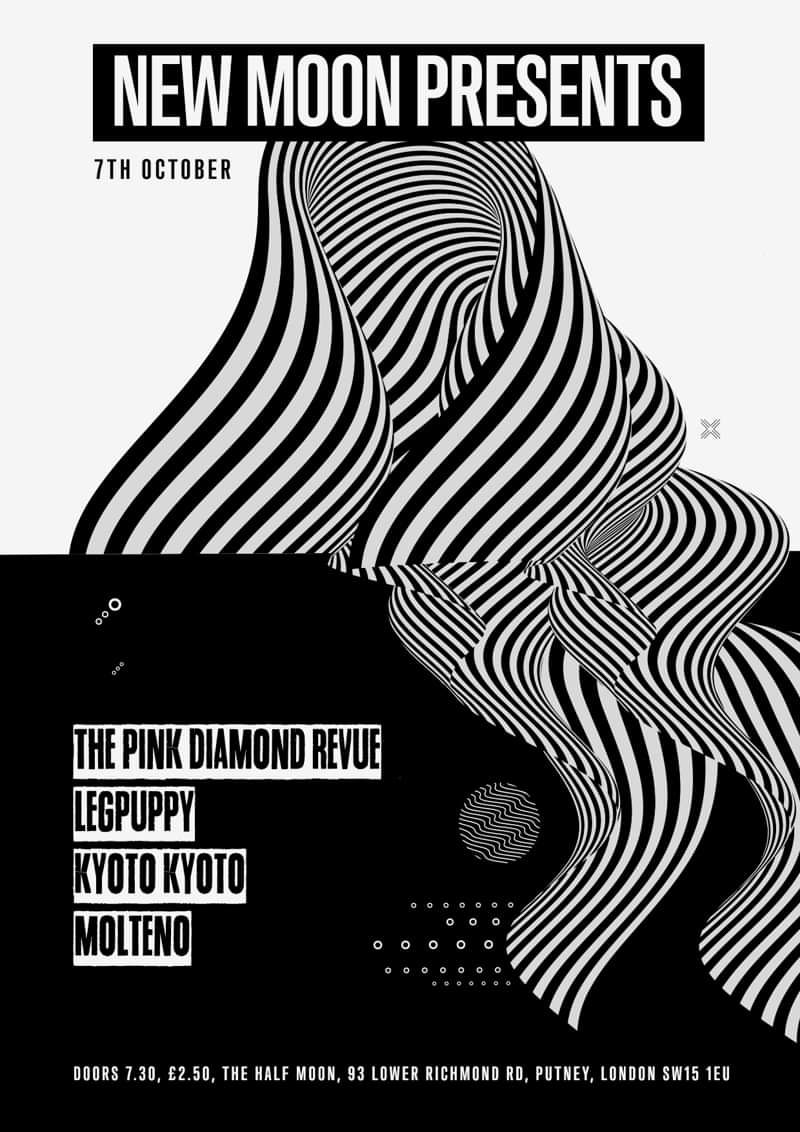 Half Moon presents:
New Moon - A Night of New Music
LegPuppy + The Pink Diamond Revue + Kyoto Kyoto + Molteno
£2.50 Adv / Door
Entry Requirements: 18+ after 7pm
A night of new music and discovery. Singer-songwriters, bands, poets, performance artists...
Founded in January 2017, New Moon offers music fans the chance to see the best up-and-coming acts from the UK, Europe, and often from around the globe.
Only £2.50 entry. Food served until 10pm. Doors open 7:30pm.
If you would like to perform at a future New Moon please apply via music@halfmoon.co.uk
Line Up
South London's LegPuppy were originally formed amongst a backdrop of bingo callers, haunted rickety hotels, dancing goats and clown worshipers. Electro-dance-punk/multi-media four piece offer a satirical attack on the modern world
A 'NIN'ed-up Amber Arcades on Steroids" BBC Introducing
"A brash, cheeky line in lyrics that suggests a nod to the likes of Ian Dury" Electricity Club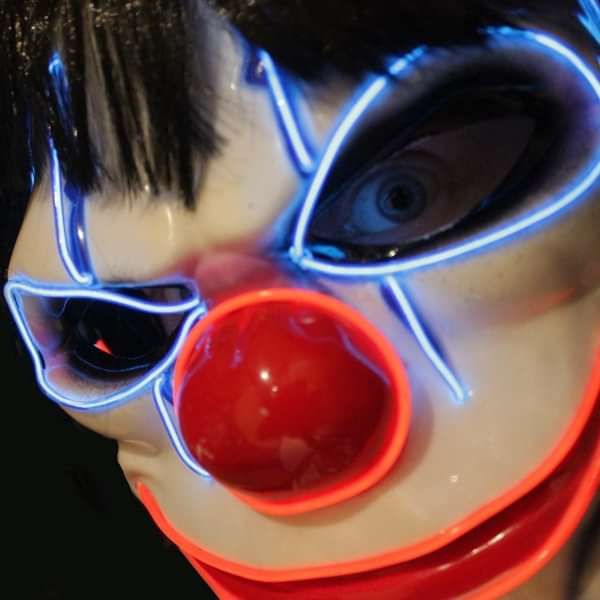 An audio-visual cinematic masterpiece more than just a live band, The Pink Diamond Revue symbolise the spirit of the Vapour Trail with their sexy electro-psychedelia. Fronted by a genuine mannequin. Surreal samples, stuttering guitars and renegade rhythms before hypnotic visuals all collaborate to create a world where Kraftwerk meet sex and you find love.'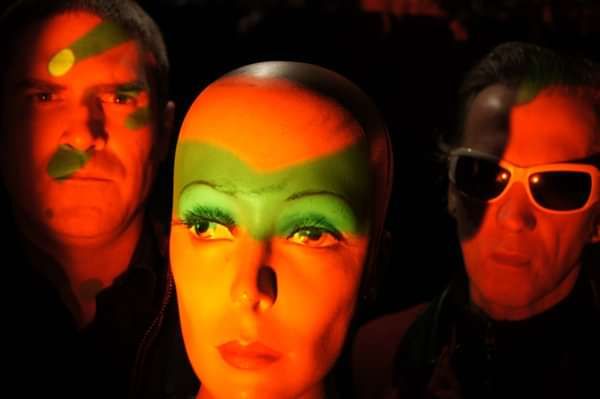 An ocean of prog, guitar driven rock that drowns and swims like Aqua-man. Style that is proud of its uniqueness and its dawn-of-man like fabulousness. 'Gaacher Blitz' is a tackle of the senses as distinct as the visions of TOOL and sultry modern jazzy revisions.