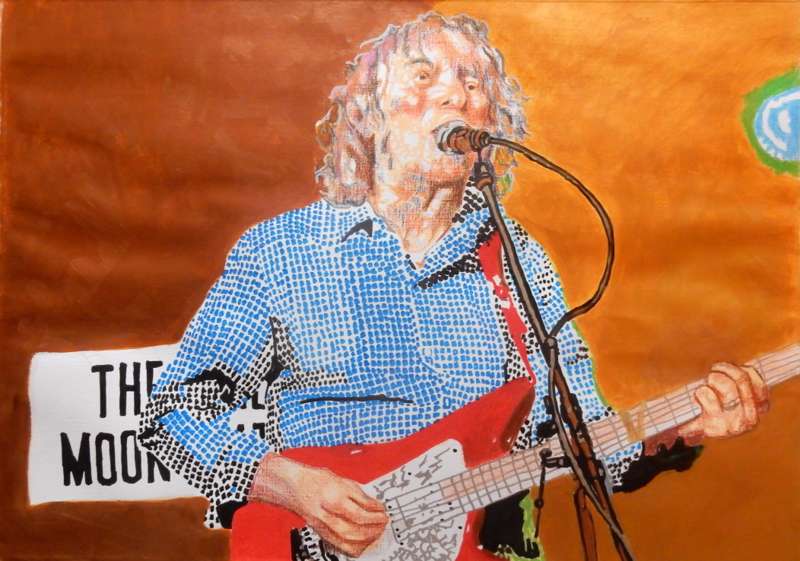 Half Moon presents:
Wandsworth Artist Open House Exhibition
Stella Tooth 'Artist in Residence' Exhibition
Free Entry
Entry Requirements: 18+ after 7pm
Wandsworth Artists' Open House (WAOH) is a fantastic opportunity for artists and creative makers to show and sell their work from their home or studio in Wandsworth. It's also a chance for everyday art lovers to take a rare glimpse at the creative talent hidden behind the front doors in their neighbourhood, and to enjoy art in a personal, relaxed setting.
*Stella Tooth (Resident Artist at Half Moon Putney): *
"Performers inspire me, both on the street and in venues, and through them I explore themes of separation and connection, seeking to blur the boundaries between illustration and fine art. The weekend of my free open house at the Half Moon Putney coincides with the ticketed Music Makers Festival run by Albert Man Music, whose ethos is to showcase the talent of independent artists. Outside of the open house period, a changing exhibition of my Half Moon Putney musician work is constantly on show in the gastropub and music venue."
https://skylarkgalleries.com https://www.missingpeople.org.uk http://www.sketchout.net
Line Up
As the Artist in Residence for the Half Moon Putney I am proud to be part of the revival of one of the capital's longest running, and world renowned, live music venues, synonymous with The Rolling Stones, where, since the early 1960s, some of the biggest names in popular music have performed. I find myself in very good company as music residencies have included Elvis Costello & Steve Marriott of the Small Faces.
Artist residencies allow individuals to explore their practice within another community. As a trained portrait artist, fascinated by performers, I will be seeking to capture the creative energy of many of the Half Moon's best loved acts.
All artworks are original and individually priced. Drawings are size A2 unless otherwise stated. Oils vary. Prices range from under £100 to £900. Instalments and enquiries very welcome. Just contact me.