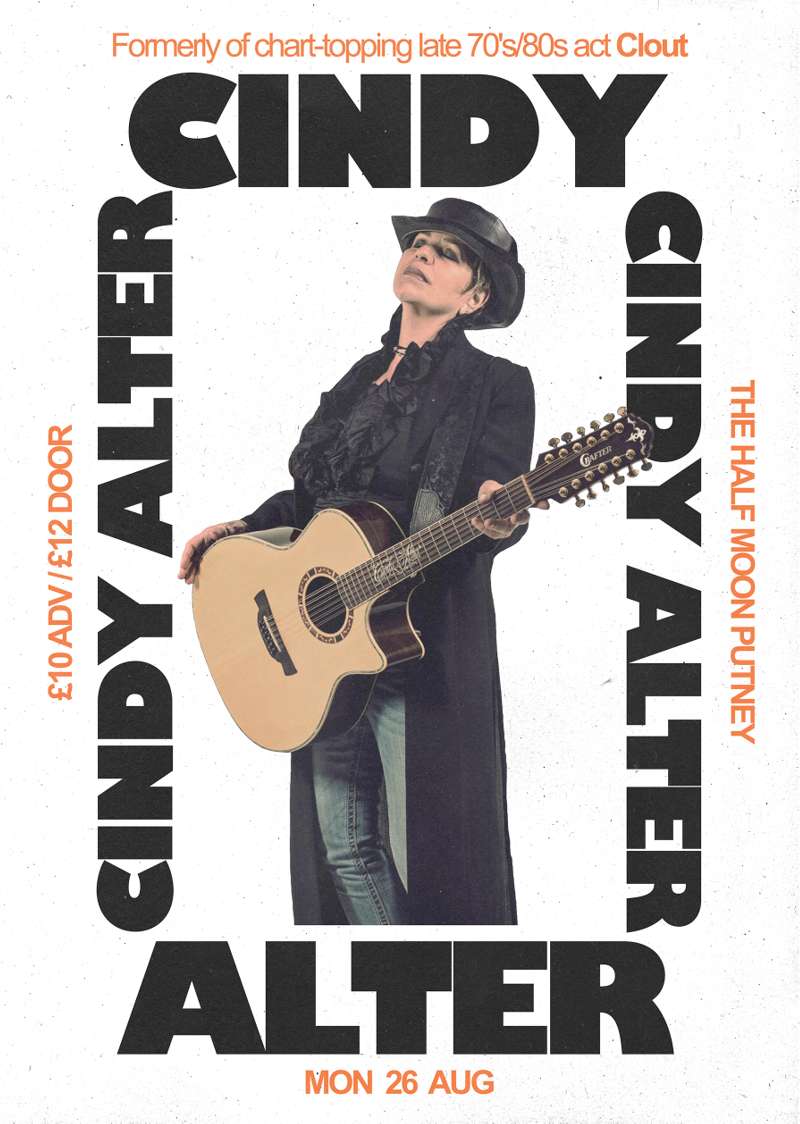 Half Moon presents:
Cindy Alter (Clout) Live in London
Cindy Alter + Amber Liadan + Lily Noble
£10 Adv / £12 Door
Entry Requirements: 18+ after 7pm
Cindy Alter, formerly of chart-topping late 70's/80s act Clout, performs one night only at Putney's Half Moon showcasing her solo work as well as hits from Clout like 'Substitute' and 'Save Me'.
Line Up
As lead singer, rhythm guitarist and songwriter for international 14 million album-selling pop band 'Clout', Cindy Alter needs no introduction. 'Substitute' was number 1 across Europe, New Zealand and South Africa in 1977 and reached number 2 that same year in the UK, remaining in the charts for 15 weeks. 'Save Me' followed similar success in 1978 and Cindy would go on to share stages across Europe with Blondie, Village People, Gloria Gaynor, Supertramp, The Police, Dire Straights, Queen, Kiss, Van Halen and more.
Cindy has also written with prominent songwriter Trevor Rabin and recorded and performed over the years from Paris to Los Angeles to Nashville.
Apart from Clout's nine albums, she has also released four solo albums of her own, including her latest 'Faith & Fire', mixed and mastered by Chris Bethea. Cindy is also a cancer survivor, having beaten Leukaemia and tells her incredible life story in her self-published autobiography, "No Substitute" which will be available after the show.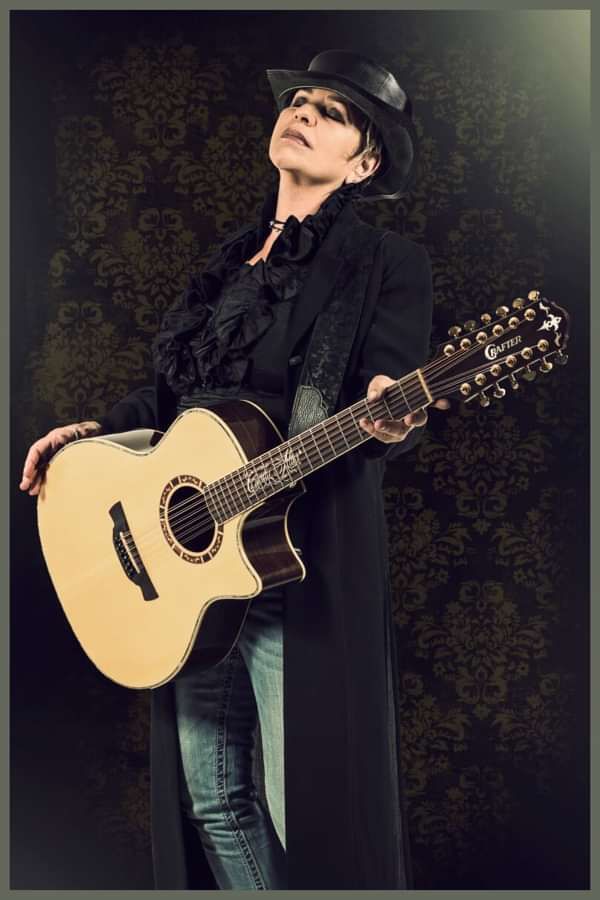 Amber Liadan has a pure, authentic sound, rooted in a Rock and Folk heritage of her musical parents (Heather Mac and Tim Parr, from 80's rock band - Ella Mental). Her sound influences are Rock, Reggae, supported by rustic open pentatonic guitar tunings covering light and dark notes congruent with her all – powerful voice. AmberLiadan has been living in London for the last 3 years, honing her craft as a musician and developing a strong fan base- proving without doubt that she is an international musical enchantress. In her career she has been support act for Steve Newman, Bill Knight, Tim Parr, Heather Mac, Robin Auld, Kindred Spirit, Time Flies and Native Young.
She recently opened for Arno Carstens at Quay Four, V & A Waterfront, Amber Liadan is a performer not to miss!
" She's gonna be a star" (Stuart Scully - Facebook comment)
"Voice like an Angel" (Cedric Tyler - Facebook comment)
Discover Amber Liadan Music
https://www.facebook.com/AmberLiadanMusic/
https://twitter.com/AmberLiadan
https://soundcloud.com/amberliadan