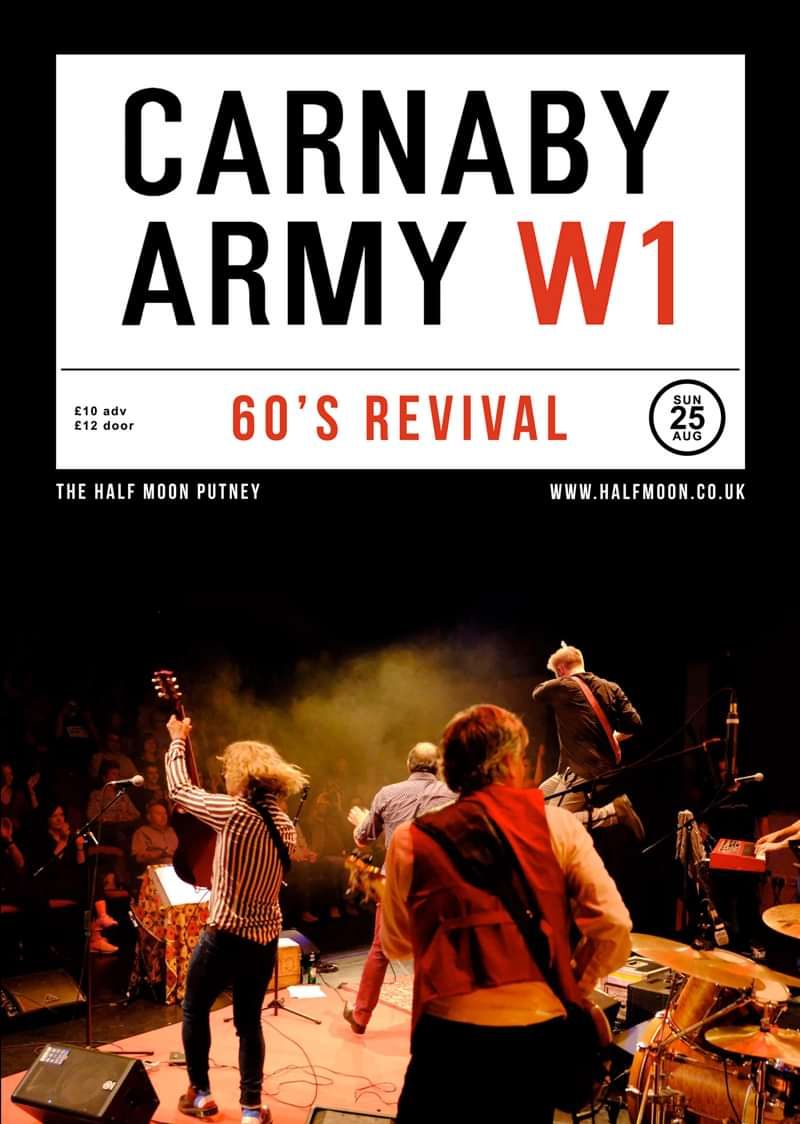 Half Moon presents:
Carnaby Army's 60s Revival
The Carnaby Army
£10 adv / £12 door
Entry Requirements: 18+ after 7pm
General Admission (e-ticket)
Carnaby Army started like most good ideas - over a beer. Long time musician friends Matt & Lee started the 6 piece line up in early 2015 with the intention of playing as accurately to the original recordings as possible and delivering an exciting live experience in almost every show. After spending a year in the studio getting the sound just right, the band have sold out almost every show since! Featuring songs by The Who, The Rolling Stones, The Beatles, The Kinks and too many others to mention. '
'Beautifully paced sets' - Don Craine, Downliners Sect.
'The audience were on their feet dancing from early on in the set. They loved it and I would recommend this band to anyone' - Derek Griffiths, The Artwoods'
Line Up
Carnaby Army was created in February 2015 by long time friends Lee and Matt. The concept of the band is to recreate an authentic 60's sound. The first rehearsal held in Peckham in February 2015 with a 6 piece line up. Shortly after the first rehearsal there were some changes to the band due to commitments and authenticity. We've spend a huge amount of time and effort recreating, arguably some of the best music ever recorded.
Lead vox – Lee Griffin Rhythm guitar & vox – Matt Carter Lead guitar & vox – Pedro Quinto Keyboards, vox and percussion – Craig Ripster Drums & Percussion – Dan Buskell Bass – Gunner Christensen