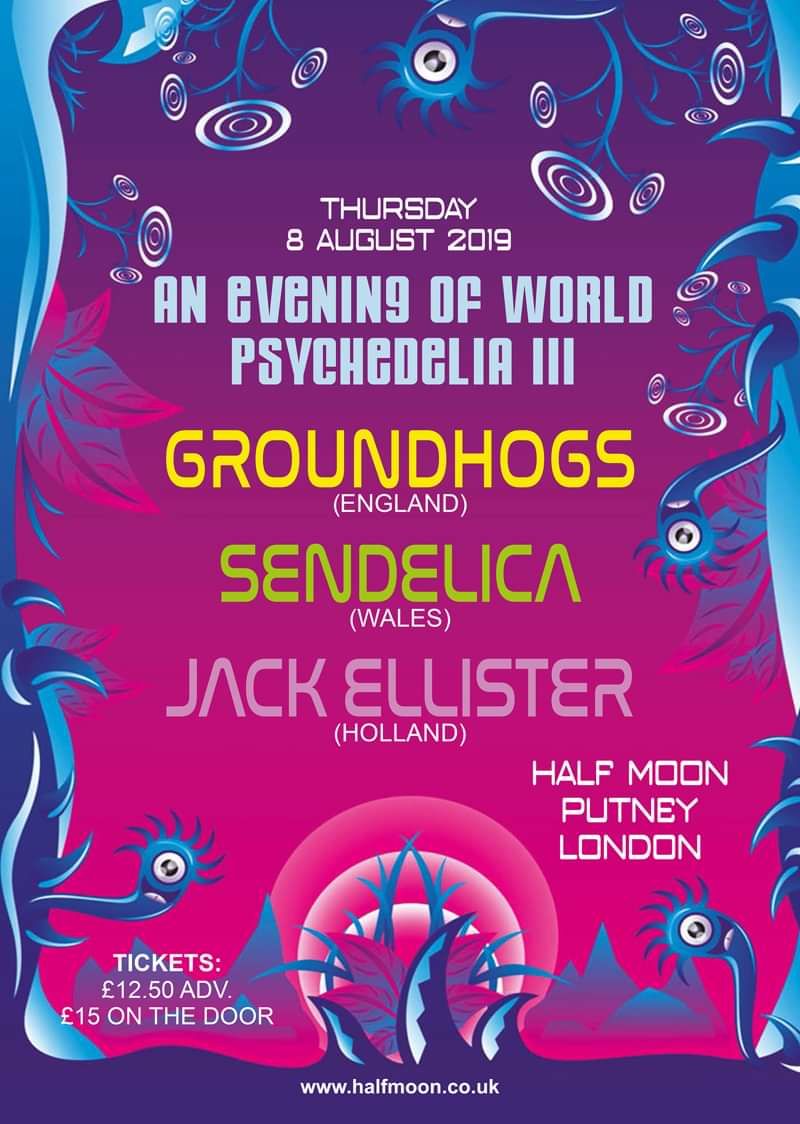 Half Moon presents:
An Evening of World Psychedelia III
Sendelica + Ken Pustelnik's Groundhogs + Jack Ellister
£12.50 Adv / £15 Door
Entry Requirements: 18+ after 7pm
An evening of world psychedelia with GROUNDHOGS (ENGLAND), SENDELICA (WALES) & JACK ELLISTER (HOLLAND)
Line Up
This writer has long regarded Sendelica as the UK's foremost proponents of the music's original spirit. Evocatively bathed in mystery and imagination, the Welsh band possesses that crucial open-minded ethos that can see them embracing electronic music, even disco, while never forgetting their core influences of DSOTM Floyd, Funkadelic's cosmic jams and krautrock.
Unbothered by music industry ignorance, Sendelica have spent 12 years building a stunningly-prolific cottage industry in far-flung west Wales, releasing 18 studio albums, eight live sets, plus many one-off singles and solo spinoffs. They routinely inspire superlative reviews and enjoy an expanding global following that's taken them to America, Europe and Russia. As Sendelica's arc continues upwards, the sky was long ago the limit. Prog's worst-kept secret no longer. (Kris Needs Prog Rock Magazine 2018.)
Ken Pustelnik, the original Groundhogs drummer, has formed a new lineup of the band. Their show features all the classics from The Groundhogs long and very successful existence (formed in 1963), which featured Ken Pustelnik's unorthodox drumming style.
All the traditional Groundhog elements will be on show, such as the high energy arrangements and the free-flowing psychedelic-tinged improvisations, all anchored by the underlying Blues Root ever present since the bands earliest days.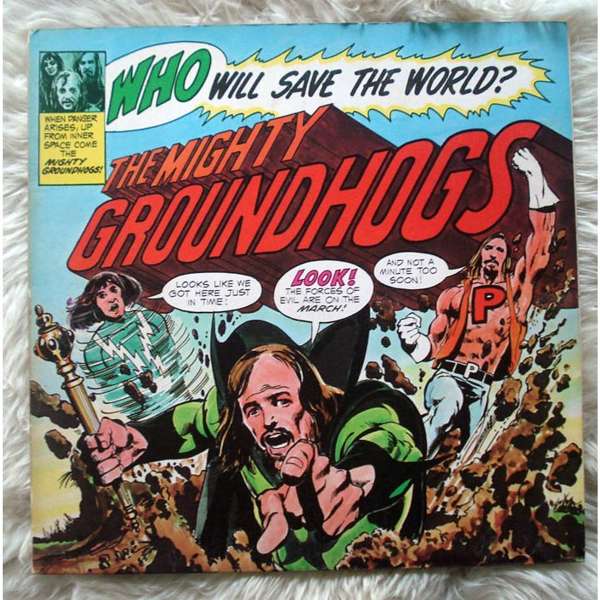 What do you do as an artist/musician if you constantly stay below the radar, or more precisely are only caught by those small range fandom radars? You can approach that in two ways - try to bend backward, commercialize and be caught by the big net, or keep on doing what you do best and try to keep the interest of the fanbase that you already have, maybe something will come by anyway. Born in Poland, raised in Germany before moving to Holland and finally settling in London, Jack established himself as part of Fruits de Mer's extended family. Ellister is one of those rarefied sore thumbs sitting on the outer edges of the great psychedelic cosmos crafting wired and weird kaleidoscopic classics. Having gathered very positive reviews and underground airplay he's up for playing more shows in 2019, and we're happy to have him at our very nice and friendly and cozy event here in the sort of big and massive London town.