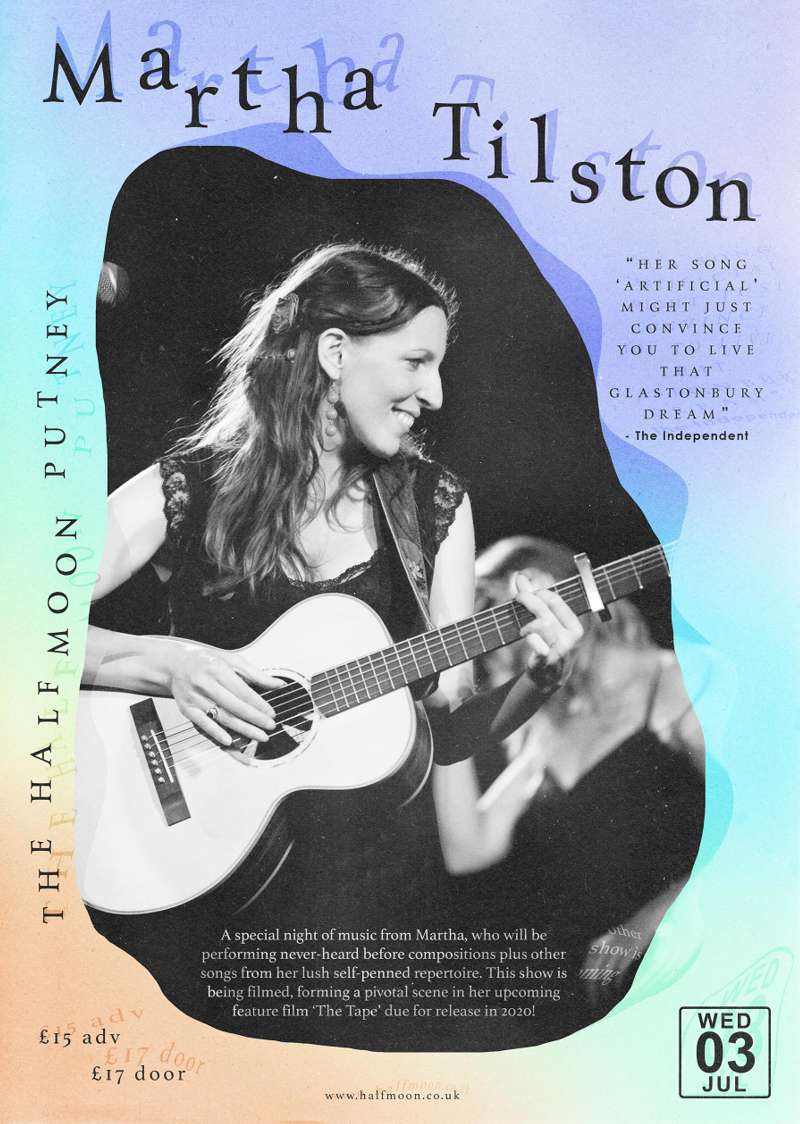 Half Moon presents:
Martha Tilston
Martha Tilston
£15
Entry Requirements: 18+ after 7pm
A special night of music from Martha, who will be performing never-heard before compositions plus other songs from her lush self-penned repertoire. This show is being filmed, forming a pivotal scene in her upcoming feature film 'The Tape' due for release in 2020!
Line Up
Martha, with her serene voice and heartfelt, provoking lyrics has an incredible way of touching and captivating everyone who hears her. Her new tour is an electric union of her traditional folk background with her passion for acoustic, trip-hop, electronica experimentation. She combines her natural gifts with great skill, entwining raw vocals and melodies with flowing trip-hop movements. As always she is lyrically and musically questioning, confirming and revealing the wonders of our humanness.
Martha and band have spread their unique magic on some of the worlds most prestigious stages and festivals, recording with Zero 7, winning nominations for the BBC awards and generating 5 star reviews in national and international press. Whether an already hooked fan or newly discovering Martha's enchanting talents, this tour is not to be missed.
www.marthatilston.co.uk https://facebook.com/marthatilston https://twitter.com/MarthaTilston www.youtube.com/user/squigglyrecords https://soundcloud.com/marthatilston/sets/martha-website-playist